By David Tomas, on 18 May 2016
By now, the little blue bird's network needs no lengthily arguments to convince us of its importance. Twitter has 360 million active accounts all around the world. The average profile is that of an educated, upper-middle class user. It is the place to go for information and staying up to date: if you want to know something as soon as it happens, it's where you'll find it first. Which is why we should face it as an advertising opportunity.
And yet, even with all of this in its favor, it seems advertising on Twitter is still only just taking off. There are still companies complaining that they do not get good returns with Twitter Ads. We would like to remind you, however, during the first few years of Facebook, how difficult it was to make a campaign work, because we didn't have the know how we do now. Twitter Ads holds great potential, and we are still building the knowledge needed to make the most of it.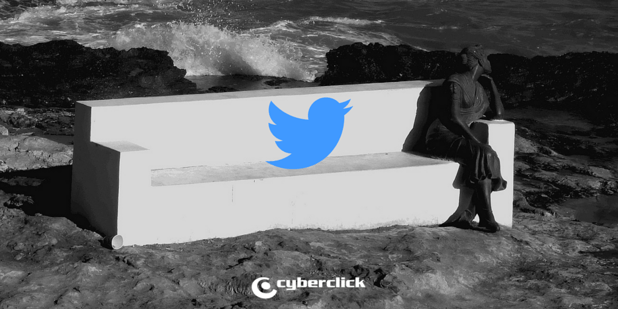 Is it worth investing in Twitter Ads?
To be brief about it: yes.
Twitter Ads was born in 2010, but it wasn't until March of 2013 that they decided to massify the service and not restrict it to large corporations, for small and medium sized companies to be able to use it also. Over the last few years, Twitter has been constantly offering advertisers new features and functions, creating a very powerful and complex advertising tool.
According to Outsell's Annual Advertising and Marketing Study, investment in mobile advertising will grow no less than 38% just this year. And when it comes to mobile, Twitter simply knocks it out of the park. Over 85% of its users access Twitter from a mobile device (in Facebook's case, only 68% do this). Moreover, Tweeters spend more time on visits from mobile devices. Since its very beginning, Twitter is a network made for mobile consumption, and ads are totally integrated into the user experience. Need more data? If we take a look at the study done by Twitter and Datalogix, we see that people who interact with promoted tweets buy 12% more than those who don't, and followers exposed to a brand's promoted tweets buy 29% more than those who have only seen organic tweets.
Promoted tweets adapted to your marketing objectives
Another of its advantages is the ease in adapting your ads to your company's marketing objectives. In Twitter Ads campaigns, you decide what you want to achieve… and pay only for that objective. For example:
Increase your audience through a follower campaign.

Get more people to click on your website and conversions on your landing page.

Generate noise and awareness with ads that drive interaction.

Increase the number of downloads of your app.

Increase your mailing lists with new leads.

Get more views on your company's latest video.
Furthermore, several recent studies indicate that ads on Twitter consistently achieve better CTRs. On the contrary to Facebook, this is an advertising opportunity that has not yet been saturated. If we continue comparing it to its direct competitor, we find that the viral potential of Twitter Ads is also greater, as the "retweet" concept is a large part of the essence of the network: for the same number of interactions, it is likely your ad which reach more users on Twitter.
5 great opportunities of advertising on Twitter
It is true that Twitter Ads is an option that has not yet become very popular, but it is full of amazing opportunities for marketers. In my opinion, these are 5 of the incredible opportunities of advertising on Twitter that you should definitely not overlook.
There is no doubt left that Twitter offers and entire world of advertising opportunities to its advertisers, with all the tools to achieve maximum efficiency and precision. Now it's the brands' turn to break out their best strategies and make the most of all its potential.
David Tomás