By Chantal India, on 20 June 2022
With more than 100 million active users per month, Instagram is one of the most popular social networks. However, in order to stay that way and facilitate interaction and communication between users, it recently updated its configuration for its main feed and messages.
We'll explain exactly what this new Instagram Update consists of and how the new features can improve the user experience.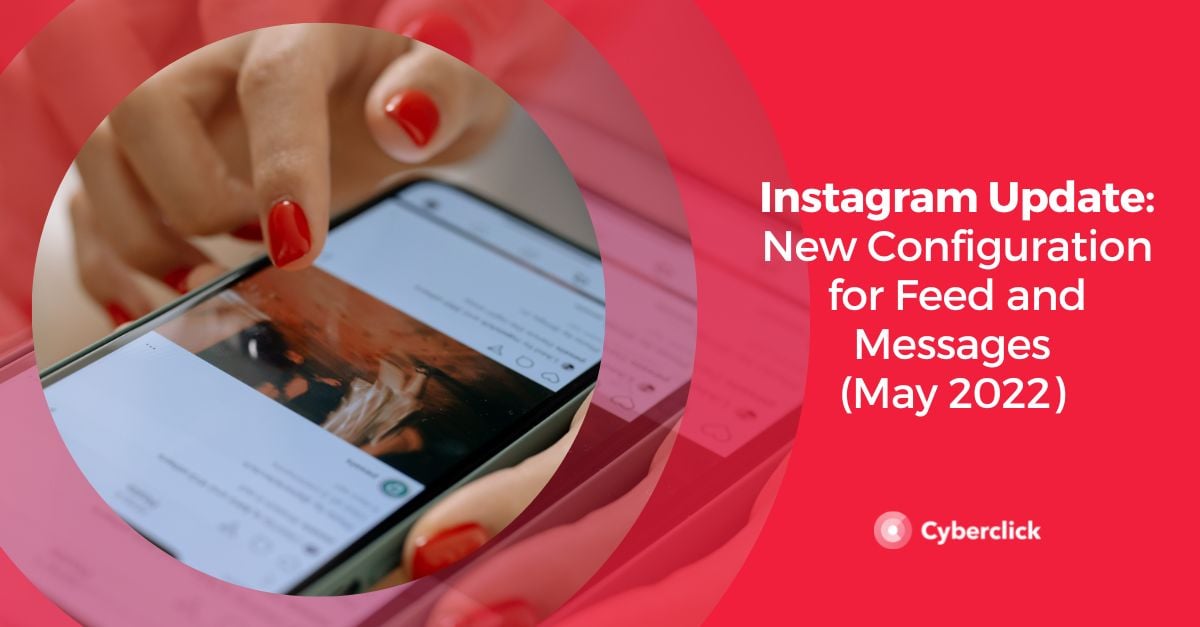 New Feed Configuration
The new features of Instagram are related to the configuration of the newsfeed since the idea was to make it possible for users to have much quicker access to content that is interesting to them. To achieve this, Instagram incorporated the favorites functionality.
What Are Favorite Users on Instagram?
Instagram added the favorites feature, which allows users to indicate the accounts whose content they find most interesting. In the feed, all the posts from favorite accounts will appear first and in chronological order. That is, at the top of the feed, before suggested posts and posts from other followed accounts.
To mark an account as a favorite, simply go to the user's profile, click on "Following" and select "Add to favorites". If done correctly, that account will appear in the feed with a star icon.
Only 50 accounts can be added to the favorites list at the moment. It is a modifiable list, so at any time you can delete a favorite to add another one. In addition, Instagram has ensured that the user will not receive notifications when it becomes or stops being someone's favorite account.
Differences Between Following and Favorites
With this new feature, there is a difference between Following and Favorites. The first term refers to all those users who are followed, so their posts will continue to appear in the feed in chronological order. However, these will always be after the content published by those accounts that have been marked as favorites.
This new feature is designed to give users more control over what they see in the feed, so Instagram hopes to improve their experience within the app.
New Messaging Features on Instagram
The other new feature is related to messaging, which was one of the parts that most disliked by users who preferred to use other applications to communicate with family and friends. The new features aim to make communication between users more personal and engaging.
Reply While Browsing
It is now possible to reply while browsing. This means that you will be able to reply to a message without leaving the place where you are at that moment, creating a more seamless user experience. Until now, the user had to choose between continuing to consume content or leaving it in order to respond. Users will also be able to see who is online at the top of the inbox, so they can easily strike up a conversation.
Easier to Share Content
Another new feature is that Instagram now allows sharing content with friends in a much faster and easier way. All that's required is to tap and hold the share button, and you will be able to send that content to friends.
More Personalized and Interactive Messages
Instagram also intends to make messages much more personalized to improve the communication experience with other users, so now it is possible to share up to 30 seconds of music from Apple Music, Amazon Music, or Spotify.
In addition to sharing music, it is now also possible to send silent messages. These are messages that will not activate any sound, vibration, or notification on the recipient's device, which is very useful if the sending is done at a time that can be annoying, such as in the early morning or during working hours.
What will appear on the screen is the notification that there is an unread message so that the recipient is aware of it. Just add @silent in front of the message to activate this feature.
And finally, Instagram will incorporate one of the most useful functions for group chats, polls. This will make it much easier to organize group plans. For those who do not know, Instagram allows you to create group chats quickly and easily from the same conversations screen by clicking on the pencil icon located at the top right and selecting the participants.
These new features are intended to improve the user experience in the feed and in messages. It will be interesting to see how users react to them!