By Berta Campos, on 5 April 2016
For digital marketers, being up to date with new social networks is absolutely essential. One of the great things about the digital marketing world is that every day it launches new ways for us to communicate with each other. Some make it, others are quickly forgotten about. Although Facebook and Twitter continue to rule the show, the landscape of social networks in 2016 brings us some very interesting novelties. Today, I'd like to tell you about the 7 social networks that will serve as competition for Instagram, Snapchat, Vine & Pintrest this year.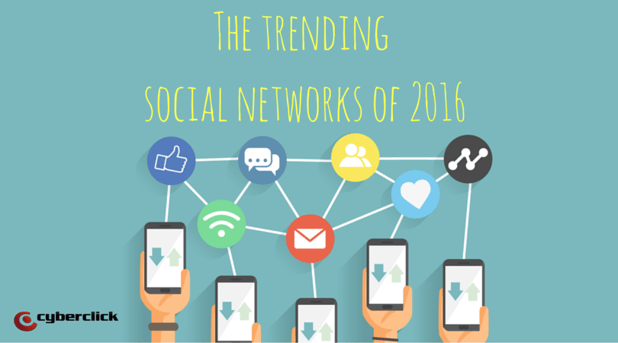 1# Peach
Created by the cofounder of Vine, Peach is this a mashup of all our favorite social networks: Facebook, Path, Slack, Snapchat and Tumblr.
Peach is like a type of "virtual diary", a place for us to reflect about what happens in our day to day lives. Just like Facebook, only your friends can see what you publish. The fun part is that beyond the typical photos, statuses and comments, Peach lets you use a series of "magic words" to publish special updates. There are a lot of them, but here are some that I found most interesting:
GIF: Publish a gif that illustrates your mood or a situation you are going through at a given time.
Goodmorning: say good morning to the world by publishing the time and weather.
Shout: this option will make whatever you publish very, very big. Shout out to the world what you're thinking!
Draw: If you get a creative wave, you can design your own drawings and share them directly on the app.
Battery: to share how much battery you have left on your phone
Dice: to roll the dice.
The big inconvenience is that at the moment it is only available for iOS, and does not have a web version, so if the most of your friends are Android, it is quite likely you will feel a little lonely. Even so, people in the USA have not stopped talking about it, and it has great potential to turn into one of the most interesting social networks of 2016.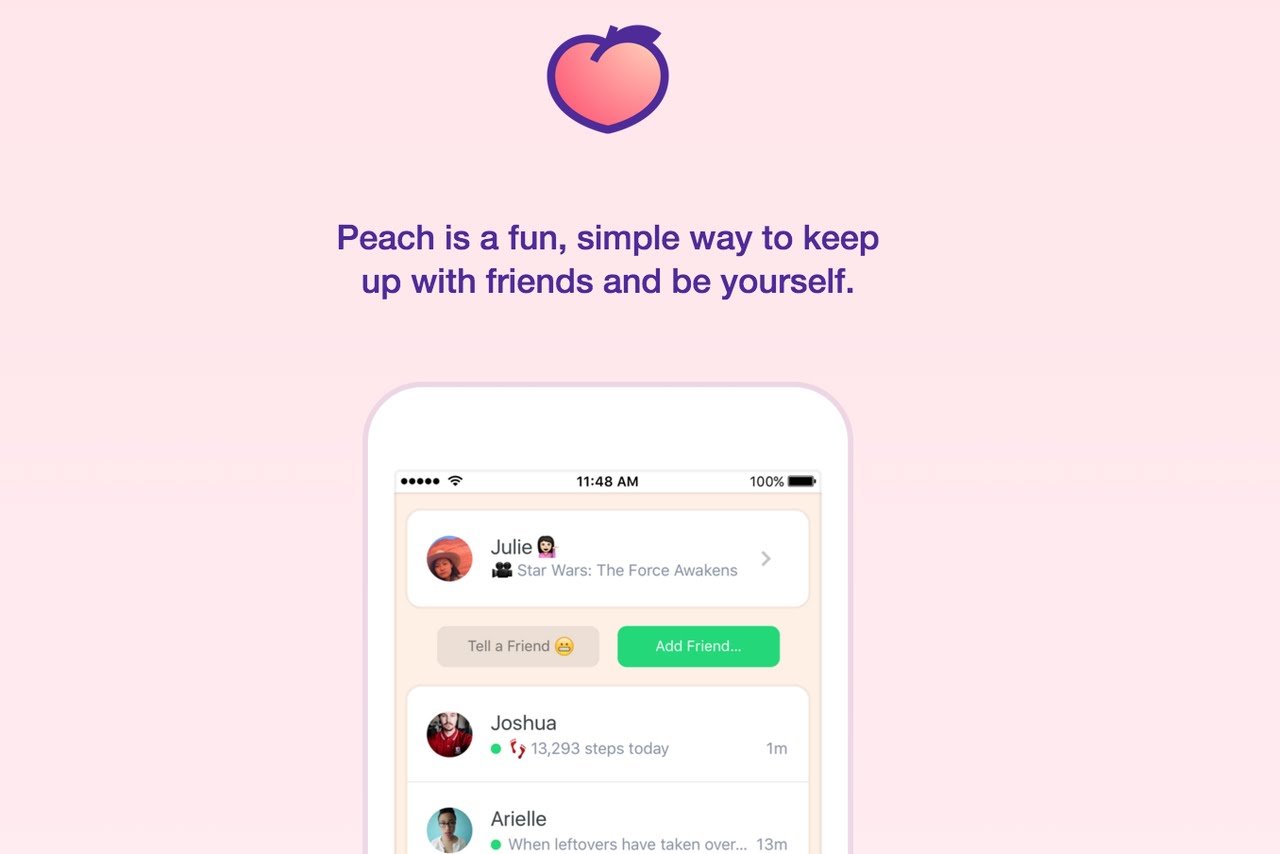 2# Wanelo
An extremely interesting app for businesses based on e-commerce, as it is based precisely on online shopping. Its name comes from the phrase "Want, Need, Love".
Users of Wanelo can navigate through a never-ending list of desirable products, from big brands and independent sellers alike. You can see your friends' favorite products, and add those and others to your own wishlists. This networks already counts on millions of users and gets more and more popular as it goes, so don't be surprised if you start seeing a "Wanelo" button on online shops this year.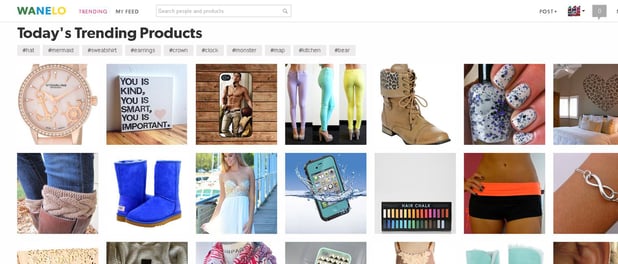 3# Yik Yak
This social network is based on geolocation so you can share your thoughts with the people near you. Something like chitchatting with your neighbors at the local square, but a digital version. Other than commenting, you can vote on other users' posts, so that the most voted posts are seen first. You can also see what is being commented in other locations, so you can be a part of the "gossip" in any location in the world without ever leaving your house.
Yik Yak is currently very popular between university students to stay entertained with what's going on at their campus, especially in the United States. Will it reach the same success in the rest of the world this year?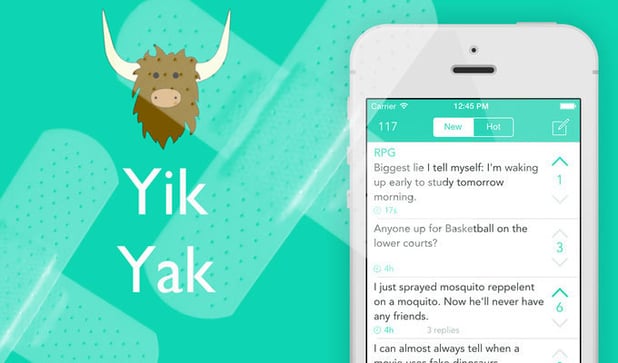 4# Kik
Kik is an online messaging application that lets users exchange pictures, videos, gifs, games and, of course, text. The advantage compared to Whatsapp, for example, is that you don't need a telephone number, instead, just a username. Another interesting feature is has a function that allows you to add friends to your friends list using the camera.
This social network is very closely related to the last one, as its audience is very similar. Of course, what happens in many cases is that users that meet through YikYak end up adding each other on Kik to communicate more comfortably.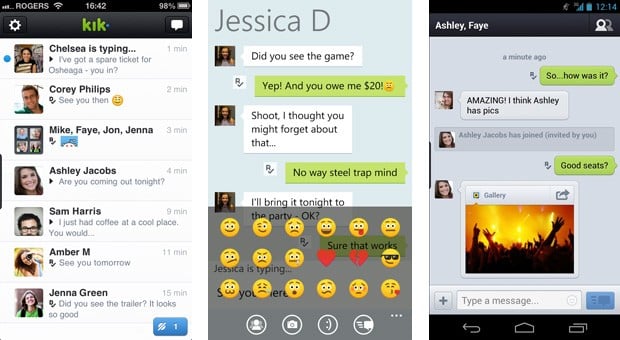 5# Shots
Shots is a 100% visual app: its function consists in capturing photos and videos (or, in the language of this network, "shots") to share them with your friends, always using the frontal camera. It has a fun, "retro" touch to it, like old VHS videos, and includes the day and time in every image.
That is basically all: you can't comment on pictures, as its developers do not want to promote cyberbullying. You can, however, send private messages to other users and synchronize it with your Apple Watch.
I'll admit, it seems like quite a limited app… but it is based on one of the most viral concepts of social media in the past years: the selfie. That might explain why it is considered one of the social networks of 2016 with most potential.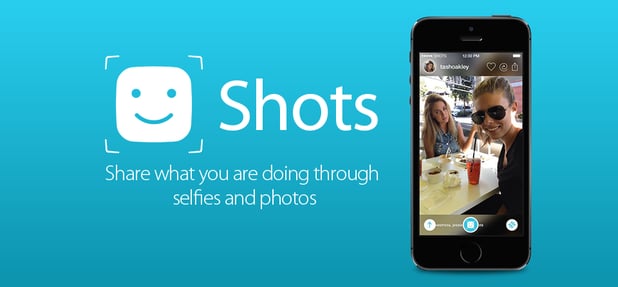 6# Hyper
Another image sharing application, but with some peculiarities that turns it into a potential Instagram rival. Hyper uses hashtags and geotags to help users discover new things in their area. There is also a voting system for you to get to other peoples' opinions about your new tattoo, your new hairstyle or what restaurant you should have dinner at. Lastly, it allows users to remain anonymous if they wish, which makes it ideal to share secrets and confessions with people from all over the world.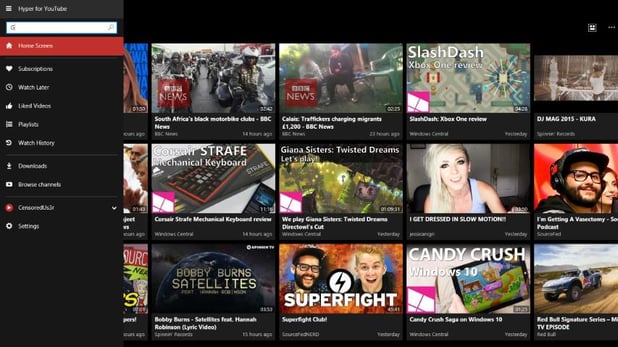 7# Bebo
Do you remember Bebo? Sometime between 2005 and 2007, Bebo was a network similar to MySpace that was quite popular at the time, but the success of Facebook and Twitter made us abandon and forget about it. After being bought by AOL in 2008 it fell into oblivion…. Until now.
Bebo has reinvented itself to turn into a social app and the new version is extremely fun. You can create your own avatar and talk to your friends using illustrations generated from hashtags. Will it manage to stick with us this time around?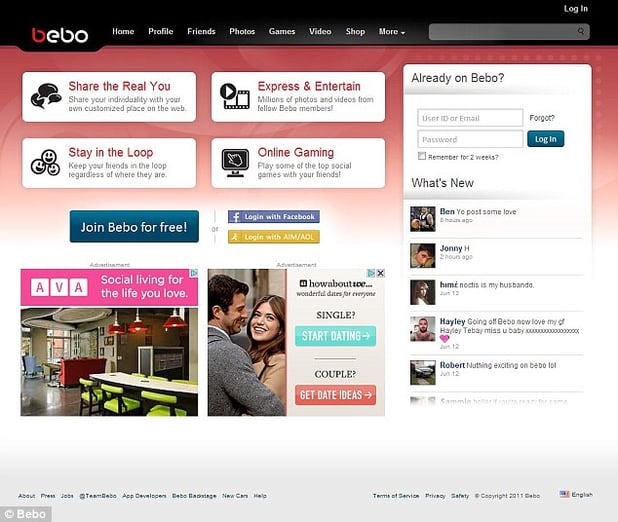 Do you use any of these apps? What do you think the world of social networks will look like in 2016?
Berta Campos