By Laia Cardona, on 7 April 2016
Twitter has had a very busy few months. Since its cofounder Jack Dorsey was appointed executive director this past October, the social network has been trying out new ideas non-stop. All of these changes might seem more or less correct, but what is for sure is that they provide new opportunities to do marketing on Twitter, which can give your company a great head start. This is why I would like to tell you about the latest trends on Twitter for brands to speak with their consumers.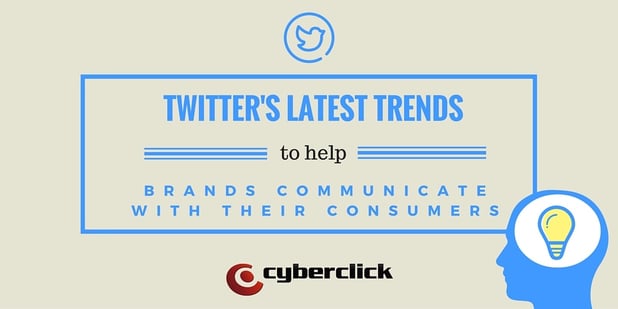 The news on Twitter for advertisers: private messaging button and surveys
The two latest changes on this social network serve to help the direct connection between brands and users. The first of them id a special button to send private messages which is inserted directly into tweets. With these, the user can open a private communication channel with a single click, instead of having to open the company's profile. Its not a new way of communication in itself, but a shortcut intended to make customer support a bit easier. Like this it would be easier, for example, to answer a user's request for assistance with a message like "Could you click on the link and send me your order number, please? Thank you!".
The second change is called "Customer Feedback" and helps company's familiarize themselves with their clients' opinions. This function offers the possibility of including a satisfaction survey within a private conversation. The user can rate the attention they were given on a scale from 1 to 10 and add any comments if they wish.
At the moment, these options are only available for users who have the app in English, but it will soon begin to spread around to other countries as well.
Related article: 5 innovative ideas to start your surveys on Twitter
More new features on Twitter: change on the timeline
These two new features are not the latest changes, but the network has been constantly trying out new ideas lately. On of the most polemical of these changes was modifying the timeline, for users to no longer receive posts in chronological order, but rather in order of importance (much like other networks, such as Facebook). This change was made at the beginning of February, no more than 3 days after Jack Dorsey denied the rumors about it.
At the moment, this timeline format is optional and users can choose to activate it or continue viewing posts in chronological order, as was done until now.
In the meantime, Twitter's economic situation is currently not at its best. Twitter Stocks have gone down by over 30% since Dorsey, and have not gone back up past 20$ since the beginning of January. We have to remember, however, that it is the difficult times that spark creativity and genius in people and companies. For this reason, the social network is looking to increase brands' and users' satisfaction, and lift themselves out of their slump.
We think it's about time Twitter gets back out there, as it is one of the world's favorite social networks, where the most recent information can be found and where advertisers con find quality potential audiences. Do you agree?
Laia Cardona