By Laia Cardona, on 29 September 2022
In 2021, Twitter launched Twitter Blue. Although it's currently only available on Android, iOS, and the web in the United States, Canada, New Zealand, and Australia, you can try to access it with a VPN.
So, what is Twitter Blue? If you are very active on social media, specifically Twitter, and you are interested in finding out what else it has to offer, keep reading! We'll tell you all you need to know about Twitter Blue.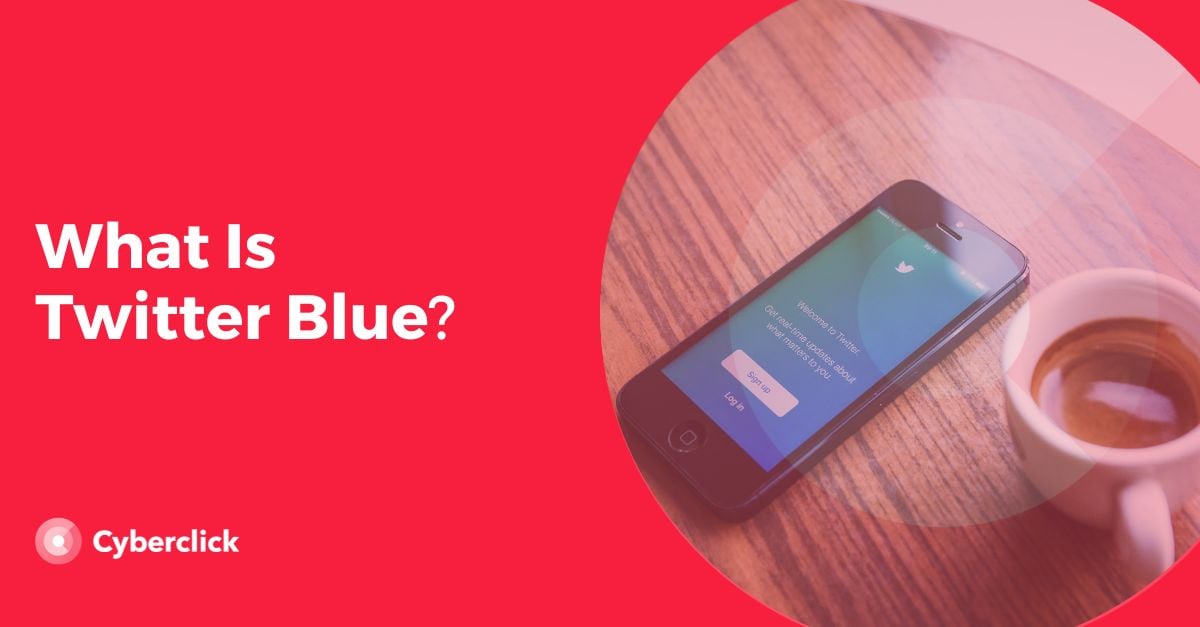 What Is Twitter Blue?
Twitter Blue is a monthly subscription offered by Twitter. It contains exclusive features and customizations. To subscribe, you simply have to go to Twitter Blue from the main menu. You can do so both from the app and on the web.
This new exclusive option does not mean that free access to the platform will disappear, however! It is simply intended for more active users who want to improve their experience.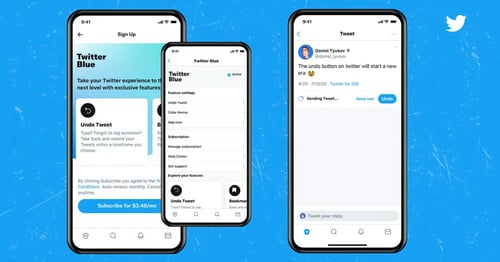 What Does Twitter Blue Offer?
Ad-free sections: It grants you access to a section of fast-loading, ad-free articles on Twitter, specifically those belonging to news sites that are part of the Twitter Blue Publishers network.
Customization options: You have the opportunity to create an experience on the social network that is much more tailored to you. For example, you can modify the icons and themes, create folders to save your favorite tweets, customize the navigation bar, and more.
Easy-to-read threads: Long threads can sometimes be difficult to read. With Twitter Blue, you can change the font size to enjoy the content more.
Compilation of the most shared articles: You can see which articles have been shared the most by your community on the platform in the last 24 hours.
Edit Tweets: Before publishing your tweets, you can preview them and edit them so that they are sent out exactly as you'd like for them to be. Do not confuse this option with the possibility of rewriting tweets already published, as this is not yet possible.
Access to Twitter Blue Labs: You will be the first to have access to new features that are being tested.
It is important to keep in mind that, since Twitter Blue is still under development, some of its features are not available on all platforms. Below is some more information so that you can evaluate whether it is worth subscribing to it or not.
How Much Does Twitter Blue Cost?
The Twitter Blue subscription is monthly and the price varies slightly depending on the region. Currently, in the United States, the total cost is $4.99 USD. If it is available in your region or if you want to purchase it through a VPN, you will be informed of the price in your area during the registration process.
As a premium user, you have access to customer service dedicated exclusively to solving problems specifically related to your subscription.
As for advertising on Twitter, you won't have any related benefits for being a premium user. Joining the premium group will not eliminate one of the most annoying things about social networks: ads. This is strange considering the vast majority of premium subscriptions focus on removing promotional content. However, there is still the possibility that, when the Twitter Blue version is more established, ads will be removed altogether.
Should You Subscribe to It?
At this point, you're probably wondering if it's really worth paying for this subscription. The answer to this question will vary from person to person, but, broadly speaking, your posting and viewing features will not change much. Options such as saving tweets that you find interesting can elevate your experience on Twitter, but beyond that, your followers will continue to see you in the same way and you will not have options that make it easier to increase your reach. In short, your content strategy on Twitter will not benefit directly, per se. Twitter users on a personal level might find the customization features enticing, but, at a business level, it doesn't add much value.