By Shanon Roberts, on 21 July 2020
Whether you're stuck in traffic, washing the dishes, or just trying to get you daily 10,000 steps in, podcasts are a great way to entertain or educate yourself while getting simple tasks or errands done.
If you're looking to up your marketing game by listening to some podcasts, you've come to the right place. Personally, I'm a huge podcast fan and I find myself listening to more podcasts than music sometimes. In this article, I rounded up 8 of the best marketing podcasts and organized them by different categories. Let's dive in!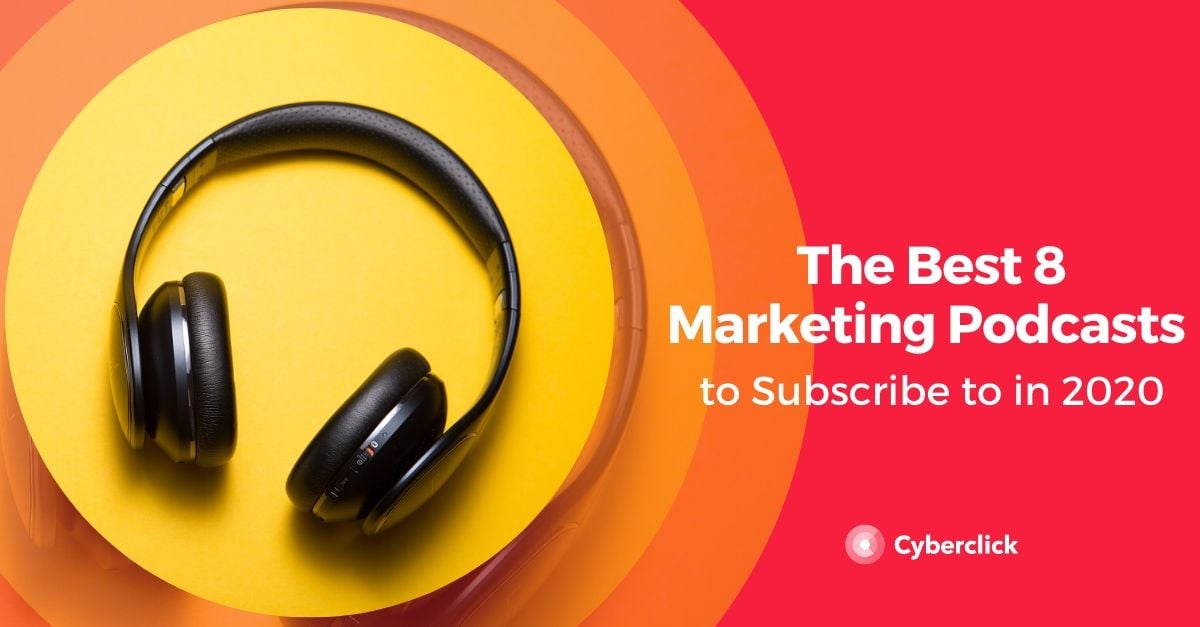 8 Best Marketing Podcasts, Organized by Category
Best Digital Marketing Podcast: Marketing School
If you're short on time then Marketing School is perfect for you. In less than 10 minutes per episode, hosts Neil Patel and Eric Siu come together to give you actionable, effective strategies everyday.
This podcast is dedicated to all things digital marketing, and its short time frame ensures you get a good bit of knowledge, without any fluff. Topics range from hype specific strategies, like how to use long-tail keywords, to broader business and marketing topics, like how to say no in business.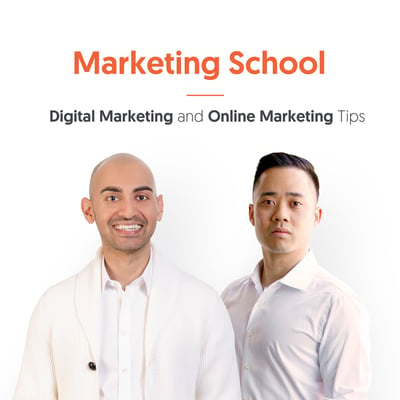 Best Inbound Marketing Podcast: Inbound and Down
Perhaps no style of marketing has such ardent fans as Inbound Marketing. And all inbound marketers know that inbound is both a science and an art, especially the hosts of Inbound and Down.
This show covers various inbound marketing topics, such as new HubSpot features, content marketing and management, and best practices. They also occasionally cover general business and growth topics. Podcasts guests include HubSpot experts and employees as well as leading inbound masters. The company behind this podcasts originally started out as a radio, so you know the audio quality alone will be good enough reason to subscribe.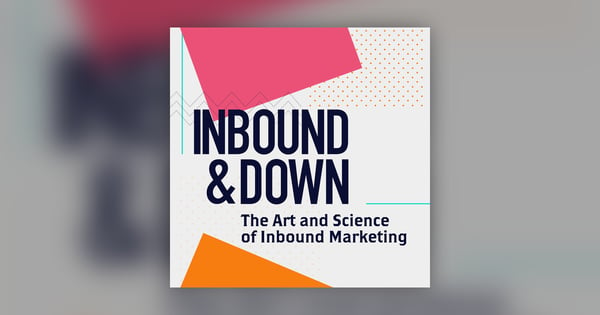 Best SEO Podcast: The Recipe for SEO Success
Kate Toon is the host of this podcast thats chock-full of attainable, easy to understand SEO tips and tricks. Episodes range from insightful interviews to easily digestible tips, techniques and tricks based on SEO, content creation, and website optimization.
Best of all, each episode is labeled as "Newbie" or "Techie" so you know what expertise level you should expect before deciding to listen. The Recipe for SEO Success is perfect for SEO beginners and managers, small business owners, online store owners, and bloggers. The point of this podcast is that you don't have to be an expert or understand complicated concepts or terms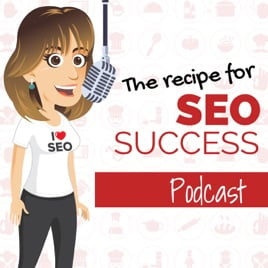 Best SEM Podcast: The Paid Search Podcast
If you're looking to brush up on your SEM skills, learn new strategies and techniques, or stay up to date on the latest PPC news then grab your earbuds and settle in. Hosted by Google Ads experts, Chris Schaeffer and Jason Rothman, The Paid Search Podcast features everything you need to know about SEM.
New episodes are posted weekly and last about 45 minutes. You can email the hosts questions and they'll answer them on air. Episode topics range from "Automated or Manual Bidding?" to "Common Conversion Tracking Mistakes". This is a great listen for freelancers, agency employees, or small business owners hoping to up their SEM skills.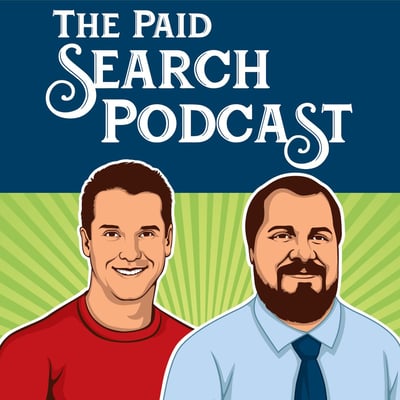 Best Online Marketing Podcast: Online Marketing Made Easy
The title says it all: this podcast is all about making online marketing easy to understand and easy to do. Expert Amy Porterfield covers a variety of topics that will be relevant to small business owners and marketing strategists in entertaining 30 to 60 minute episodes.
She gives immediate action steps in each episode and highlights realistic, easy to implement strategies. Some recent topics Amy has covered includes "How Healthy Is Your Email List? 4 Metrics to Track" and "Facebook Group Management.," as well as more general business focused episodes.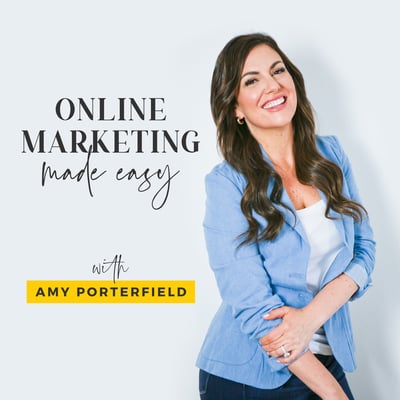 Best Social Media Marketing Podcast: Social Media Marketing
Hosted by the team behind Social Media Examiner, the Social Media Marketing podcast is exactly what it sounds like - a podcast diving into different social media marketing topics and discussions.
Each podcast is only 45 minutes and they include interviews with experts, success stories, and specific topics or techniques, like "How to Grow Your Instagram Following" or "Creating Live Video Like a Pro."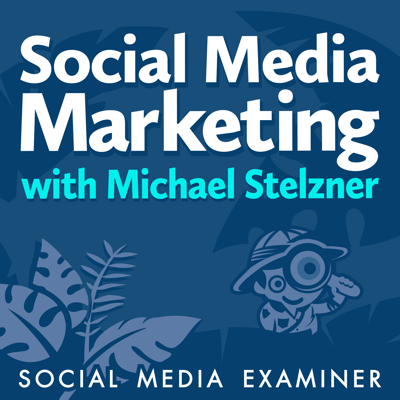 Best Women in Business Podcast: HBR Women at Work
While not exactly solely focused on marketing, Women at Work is an excellent listen for anyone interested in topics concerning women in the workforce. Hosted by two editors of the Harvard Business Review, episodes cover a wide variety of topics, including marketing, growth, and entrepreneurship.
The goal of this podcast is to have open "conversations about the workplace, and women's place in it." This is valuable whether you're a woman new to the workforce or have been in the space for a while.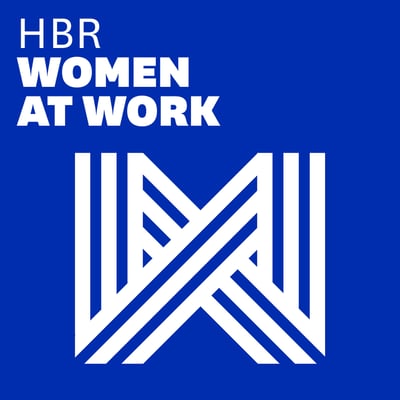 Best Entrepreneurship Podcast: How I Built This
When I was first introduced to the world of podcasts, NPR's How I Built This was one of the first ones I binged. This show follows the origin and growth story of some of the biggest companies and startups in the world.
Although not specifically marketing based, there's always strong business and marketing takeaways at the end of each episode that can be applicable to any business.