By Enric Llonch, on 15 January 2020
Google surprised the advertising world by announcing that they will be eliminating support for third party cookies in its Chrome web browser. This change will occur progressively over the next two years.
Third-party cookies have been a tracking method used by advertisers and advertising platforms for decades, especially on the computer. In recent years, coinciding with the rise of mobile, advertisers have been adding new, safer, more efficient, and mobile compatible tracking methods with how we use smartphones — following users as they jump from app to app, and not just using the web browser. The elimination of third-party cookies means advertisers will no longer be able to track consumers in the same way. Keep reading to learn what this change means.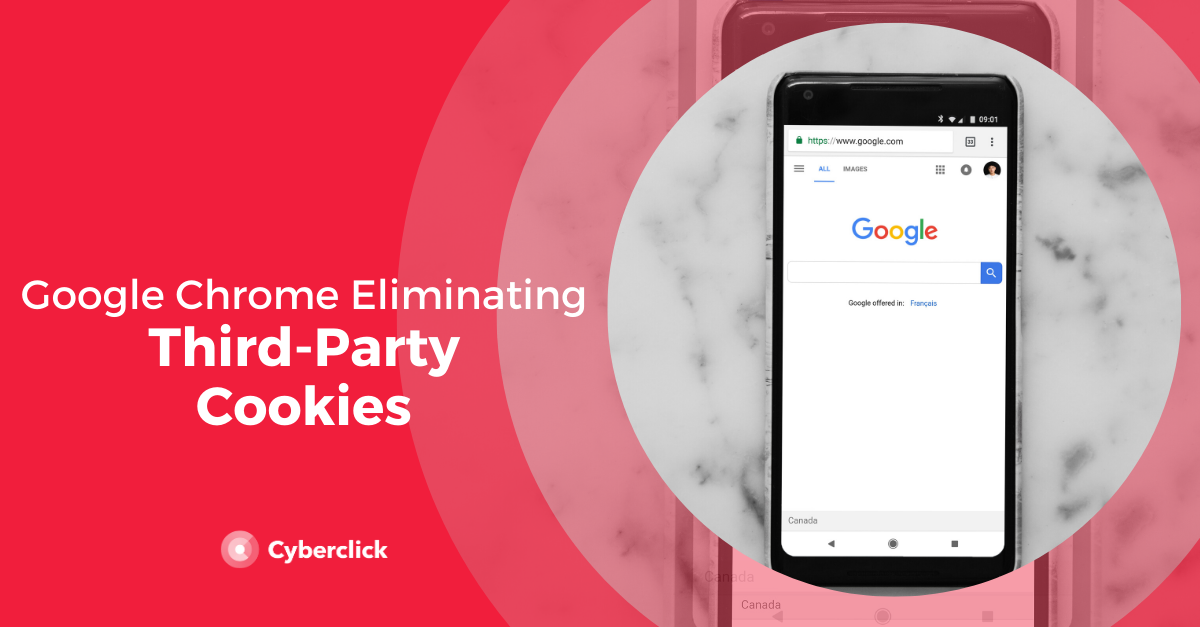 Chrome Won't Block Cookies Directly
Chrome is not the first browser to delete third-party cookies. Firefox and Safari started blocking them last year, although both have a reduced user quota compared to Google's browser. According to Google, "users ask for more privacy: more transparency and the option to choose and control how their data is used." These user demands have made huge impacts outside of this change, especially with the European GDPR law in 2018 and the California Consumer Privacy Act earlier this year.
"Other browsers have reacted to these concerns directly by blocking third-party cookies, but we believe this has unintended consequences that can negatively affect users and the web ecosystem," said Justin Schuh, Director of Development at Chrome Engineering, in reference to what the competition has done. Schuh believes that Chrome will be able to dissolve third-party cookies without resorting to "more opaque methods such as fingerprinting, which reduces user privacy and control" or "undermining the business model of many ad-supported websites."
In its article, Google calls for the collaboration of other actors in the digital sector to jointly develop this future without third-party cookies. "We can't do it alone, and that's why we need the ecosystem to participate in these proposals. We plan to start the first tests at the end of the year, starting with how we measured the conversion and then the customization."
Google's Alternative To Third-Party Cookies
Advertisers shouldn't panic right away though. Google, billed more than $33 billion in advertising alone in their third fiscal quarter of 2019 alone. This is one of the main reasons why Chrome will not remove third-party cookies at once, but gradually. Chrome promises to introduce new equivalent technologies that will continue to allow advertisers to segment and target their campaigns without placing risking their users' privacy and security.
For now, Google's solution will be to go through its Privacy Sandbox. In the next two years, they promise to develop an alternative to third-party cookies that will store user information within their Privacy Sandbox. External companies would have to use their API to use it for their services or advertising, but would not have direct access to specific user information.
Google has also announced that starting in February they will implement limitations on cross-site tracking (i.e. between different websites) and will require that all cookies used by third parties can only be accessible over an HTTPS connection. Google's idea is to force all third-party cookies to be explicitly labeled as third-party cookies.
Following the advertising limitations Safari launched last year, The Guardian revealed in an article that Criteo - one of the most prominent retargeting companies - had seen its revenue drop by 20% because, in large part, of the Intelligent Tracking Prevention (ITP) from Apple. This wave of change is undoubtedly a challenge for the advertising industry, as it calls for innovation in offering efficient and valuable advertising to the user, without compromising their privacy or security. It will be interesting to watch this new policy develop over the next two years.