By Dany Ortiz, on 28 July 2020
It's official: TikTok is booming. It has become one of Gen Z's favorite social networks and it's only grown in popularity in 2020.
For brands, TikTok is a great way to connect with a younger audience. One of the keys to improving your post's engagement and growing a bigger following is to publish at the right time. Let's look at the keys to hitting the bull's-eye in TikTok's timing.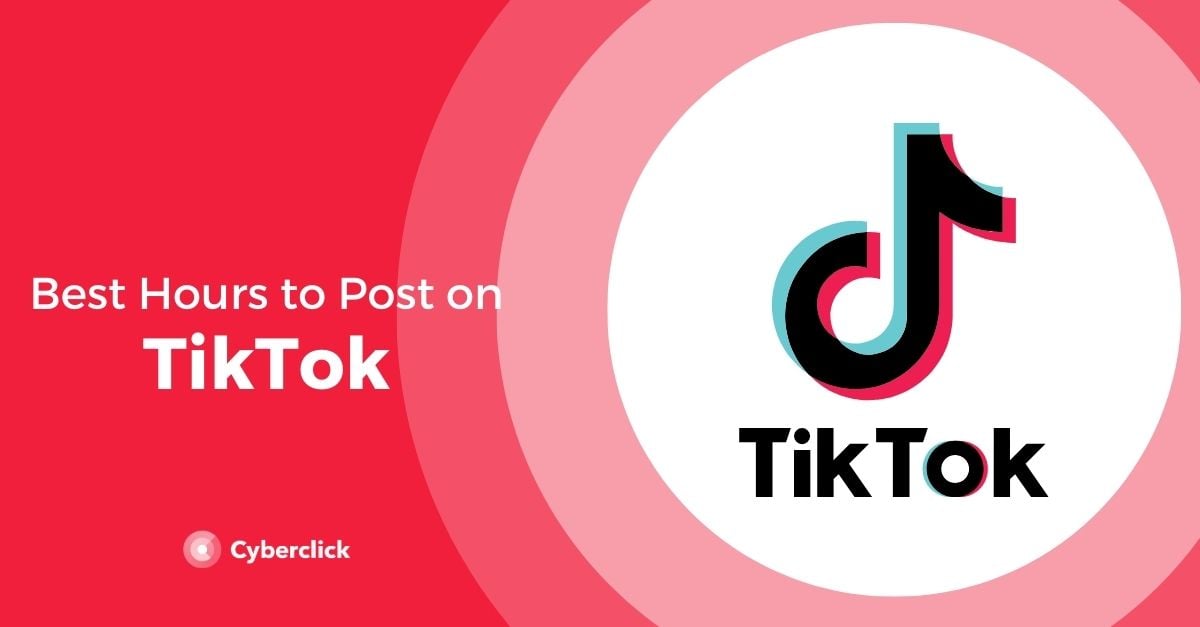 Where is your TikTok audience?
The first key to getting your publications seen by as many people as possible is to keep your audience awake. And when we consider that TikTok has a global user base, this question becomes quite important.
Due to time slots, where your followers come from greatly affects the optimal time to post. So the first step is to know where your audience is.
The good news is that accessing this information is very easy: you only need to have a TikTok Pro account, which includes statistics of number of followers, gender and country of origin. To switch to a Pro account, follow these steps:
Open the TikTok application and go to your profile.
Click on the three dots in the top right corner to access the Privacy & Settings section.
Tap Switch to Pro Account and follow the steps. You may be asked to verify your mobile number, if you haven't already done so.
Once you've accessed your metrics, take a look at where your users are located. This will give you an idea on when you should be posting. Also pay attention to which days of the weeks your videos are getting the highest engagement levels.
If you post at the right time, your video may just have enough engagement to get it on the coveted For You Page, only helping to grow your following even further.
Best Times to Post on TikTok
In general, TikTok's busiest hours are from 7pm to 12pm. If you publish at these times, you will multiply your reach and generate more engagement.
If you want to reach TikTok users from all over the world, these are the best times to post to TikTok according to Influencer Marketing Hub: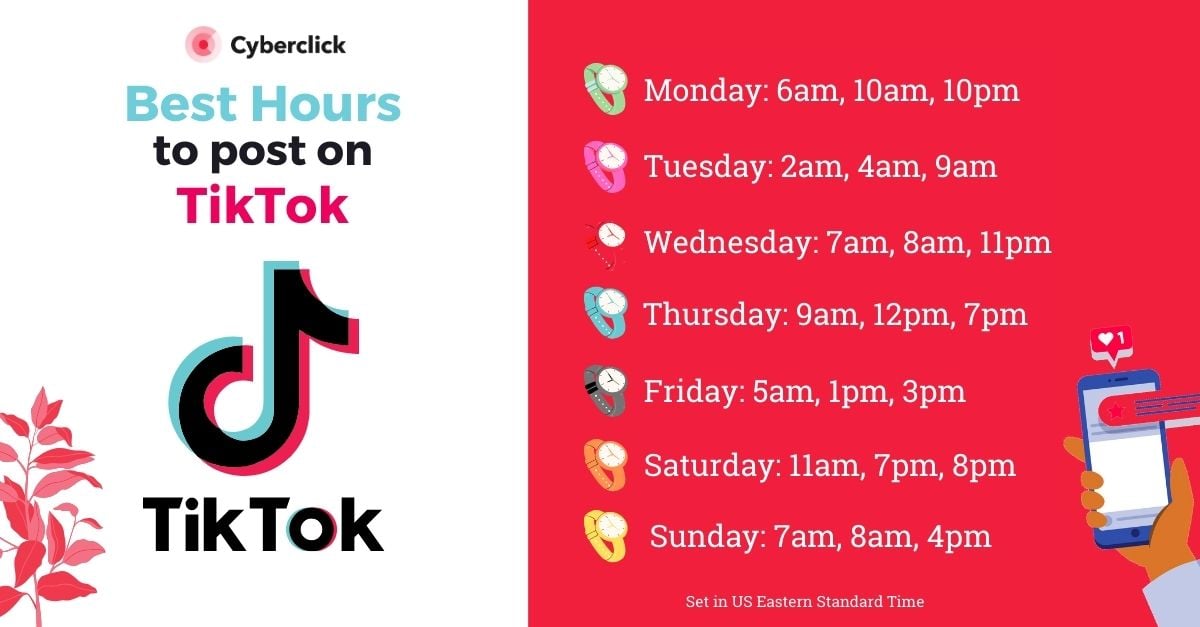 Monday:

6 AM, 10 AM, 10 PM
Tuesday:

2 AM, 4 AM, 9 AM
Wednesday:

7 AM, 8 AM, 11 PM
Thursday:

9 AM, 12 AM, 7 PM
Friday:

5 AM, 1 PM, 3 PM
Saturday:

11 AM, 7 PM, 8 PM
Sunday:

7 AM, 8 AM, 4 PM
One important thing to note is that at the moment TikTok does not have any functionality to allow you to schedule your posts, and for now there is no other application that allows you to link your TikTok account to publish at a certain time.
Does it matter what time you post on TikTok?
While TikTok works differently than the other social media apps, it's still important to pay attention to your most active engagement times and post then.
TikTok has two main feeds that users interact with - Following and For You. The Following page works similarly to other social media newsfeed, in which you see content from the accounts you follow. The For You page (often abbreviated to FYP) shows content that the app thinks you are interested in, based on your activity, similar to Instagram's Explore page.
Because TikTok lacks both time stamps on posts themselves and a chronological algorithm, it may be easy to think that what time you post on TikTok doesn't matter. However, we still recommend looking at your analytics to find when your audience is most active, and posting then.