By Arianna Lupi (Autora invitada), on 23 January 2020
Surely you've heard about TikTok, but maybe you're not sure what it is quite yet. TikTok is the newest social media platform on the block, and it's already making big splashes in the influencer world and Gen Z scene.
In this article we'll share 7 interesting facts about TikTok, and how you can use it for your brand.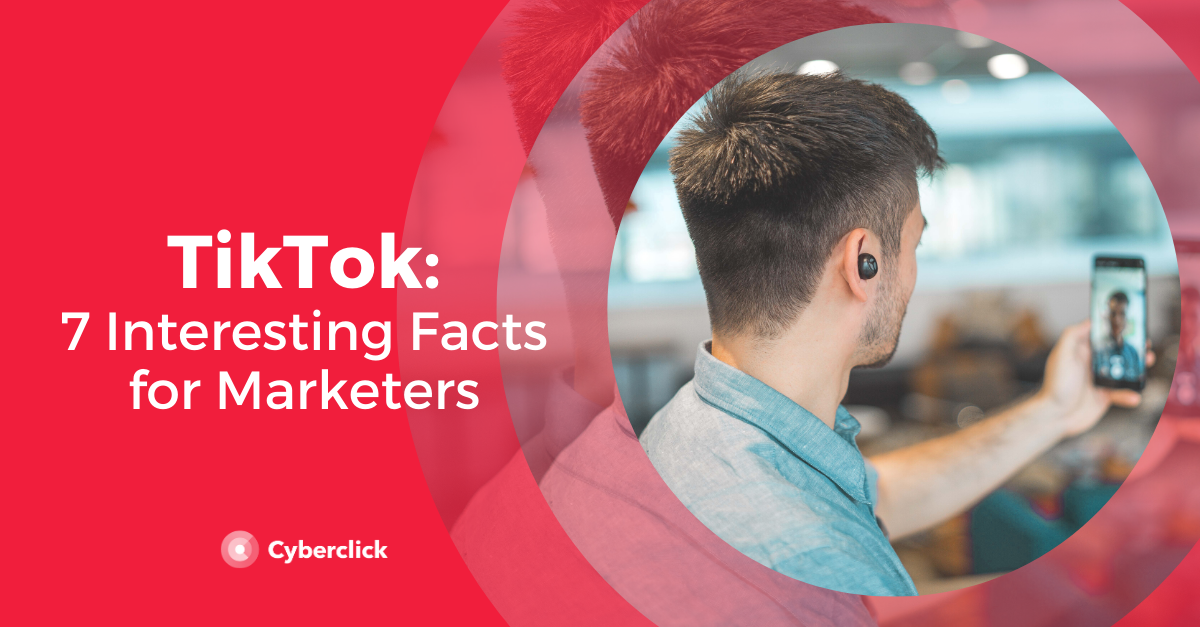 What is Tok Tok?
Surely if we ask you what Instagram is for, you'll quickly answer 'for photo sharing'. But TikTok isn't as clear cut, which is why it's becoming one the most popular social media apps.
TikTok is based on creating and viewing short videos (15 seconds maximum) that users can edit and share. The videos have a wide range of possibilities, with some showing dance moves, some using voice-overs, and some funny videos that are similar to what used to be on Vine.
When you enter the app, you'll find the main screen, which is where you'll see the videos from the accounts you follow. There is also a browsing page where you can search for videos, users, or browse the most popular hashtags. Similar to Instagram, you can share, like, comment and engage with posts.
To make a video, click the main button in the bottom center of the screen. The most dynamic part of the app is that you can edit and personalize the videos as much as you want, thanks to the plethora of filters, effects, and sound effects.
There's no doubt that TikTok is exploding right now. Not least, digital marketing agencies around the world, like the ones that TopAgencias unveils, talk about this app, which threatens to unlink the most famous.
7 Facts About TikTok
1. You Can Make Slideshows
TikTok keeps innovating and evolving every day. Its option to make slideshow videos is just an example of this statement.
Slideshow videos are original videos that are made using a sequence of photos to which you can apply speed settings, music, sound effects, filters, and whatever else you want. While slideshows may seem like a blast from the past, the fact that no other social media platform offers this function makes this feature really unique.
This feature could be very beneficial for brands, especially when highlighting new products or launches. But remember, this is a fun app. Keep your videos light and not too reminiscent of an ad.
2. It Launched in 2016
In only three years, TikTok managed to become the social media network of the moment. As opposed to Facebook, which first started in a college dorm room and took several years to become what we know it as today, TikTok shot to stardom very quickly.
3. 500 Million Users
According to MarketingLand, TikTok currently has over 500 million worldwide active users on the app. This type of growth and quick acceptance of the app is incomparable and represents just how much power Generation Z will have on markets.
4. The Most Downloaded App in the World
In 2019, TikTok became the fourth most downloaded app in the world, after Facebook Messenger, Facebook, and WhatsApp. In November of 2019, it was reported that the app had been downloaded over 1.5 billion times. In the United States alone there have been over 80 million downloads.
5. You Can Make Money From Your Videos
Even though it is still relatively new, TikTok influencers are already pocketing good money from their posts. As brands and advertisers begin to take more and more notice of the success of this platform, we expect to see sponsored TikTok posts become a huge 2020 marketing trend.
6. Share Your Videos on Instagram
Sharing videos from TikTok to Instagram is a breeze. Don't worry about having to download or adjust the video, or even leaving the app, because sharing your TikTok videos are super simple.
7. 15 Second Videos… or are they?
TikTok video time vary. For most users, 15 seconds is the maximum amount of time you're allotted per videos. However, users can create videos up to 60 seconds long by connecting multiple clips together. It's also possible to upload longer videos that have been recorded outside of the app.
What's Next For TikTok?
This question needs time to be answered, but everything seems to indicate that if other existing social networks do not innovate and improve their functions, they may undo them. Or it may force them to make drastic changes to their interface and its uses.
At this rate, no one knows. What we do know is that TikTok is here to stay and that it will continue to innovate and improve. We'll see what happens over time!