By David Tomas, on 09 January 2020
Have you ever thought about using advertising on TikTok?
TikTok is certainly one of the biggest marketing trends of 2020. And if your target market is Gen Z, TikTok can be a very interesting opportunity for your brand. Whether it's creating your own content, working with influencers, or launching a paid advertising campaign, we'll break down the different ways you can promote your brand or product on TikTok.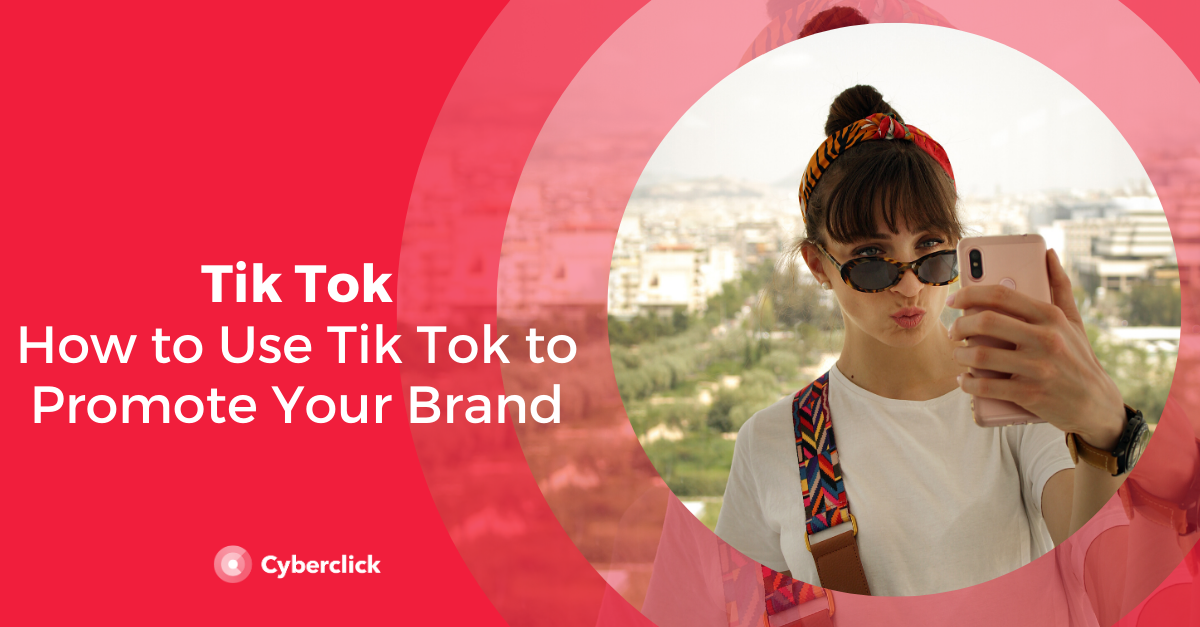 Create Organic TikTok Content
Creating your own content on TikTok is a good way to express your brand's unique voice. Here are our top three tips for promoting your brand on TikTok using your own content:
Do your research. We've all seen some brands dive into a new space and screw up. To avoid this, it is essential that you and your team spend some time getting acquainted with the platform. TikTok is a very fun and informal social media platform, which is mainly based on playback videos with popular songs. How do you think you could integrate your brand into this type of content?
Create fun content. One of the keys to TikTok is spontaneity, so you don't need to create super-sophisticated videos. Take note of brands like Lush, who make fun demos of their products with background music.
Launch a challenge with a hashtag. "Hashtag challenges" are based on encouraging TikTok users to create or recreate content using your branded hashtag. For example, Chipotle achieved great success with the hashtag #GuacDance to promote its "guacamole day".
Launch an Influencer Campaign on TikTok
TikTok influencers are still in their early stages. Because Generation Z rejects anything that looks like traditional advertising, working with TikTok influencers can help you connect with this new generation.
As always happens in this type of campaign, promoting your brand with influencers depends on you being able to find a user whose audience corresponds to your target audience. To start searching, there are online tools that allow you to search TikTok bios, search for mentions of brands, and more.
Advertising on TikTok
TikTok already has an advertising platform aimed at advertisers. For now, brands that want to advertise on this network have four different types of ad options:
Infeed Native Content: This format is similar to Instagram and Snapchat story ads and supports multiple goals, such as clicks directed to a web page or downloads of an app.
Brand Takeovers: With this format, a brand takes control of TikTok for a day, with images, GIFs and videos with links integrated to landing pages or hashtag challenges.
Hashtags challenges: Instead of trying to make one of these challenges go viral on its own, you can take advantage of promoted hashtags to generate more engagement.
Branded lenses: similar to Snapchat's 2D and 3D lenses, so users can add them to their own content.
In addition to expanding your reach with advertising on TikTok, you can also use its targeting options to reach exactly the audience you're looking for.
We hope these tips have helped inspire you for advertising on TikTok. Let us know your thoughts in the comments!