By Laia Cardona, on 5 November 2019
TikTok is the new kid on the block in the world of social media marketing, and marketers are starting to pay attention. In just a short amount of time, this social network has managed to reach over 500 million users… and, if you're not a Gen Z-er or millennial, there's a good chance you've never even heard of it!
Similar to Snapchat in its hay day, TikTok is extremely popular among younger generations. It has recently begun to incorporate advertising, making it one of the best options to reach Gen Z. If you want to know what TikTok is and how to use it for your brand, just keep reading!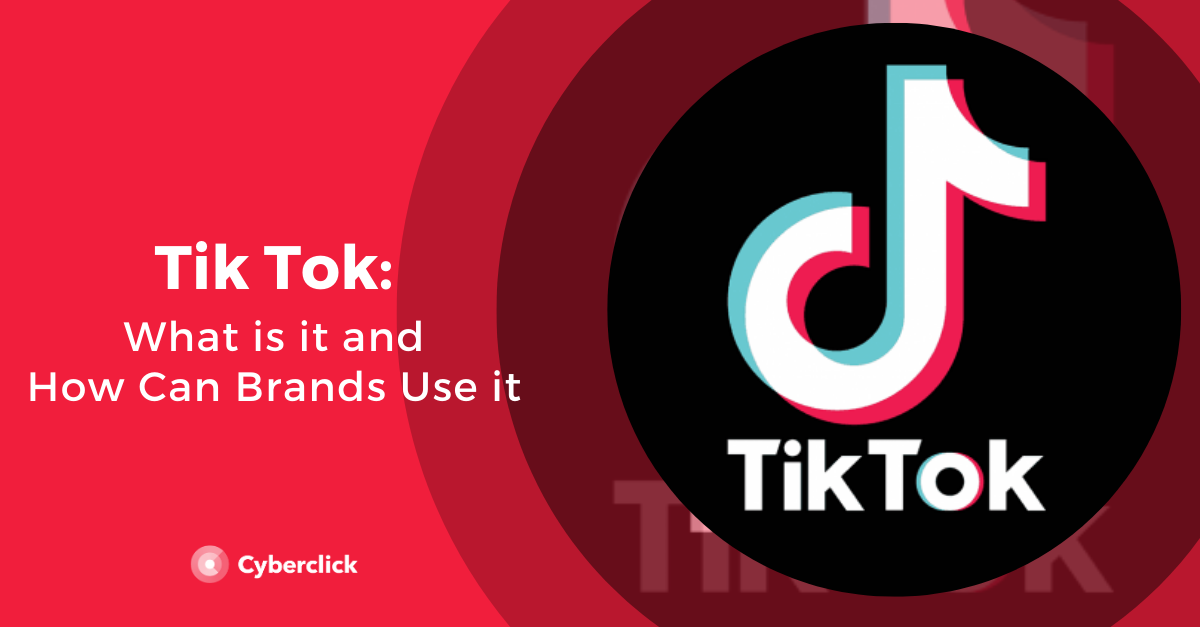 What Is TikTok and How Does It Work?
TikTok is a micro-vlogging social network based on 15-second videos that are repeated in a loop, similar to what Vine used to be. This format has the potential for a wide variety of content, with the most popular being homemade music videos, often staring the users themselves (for example, a teen singing or playing an instrument in front of the camera).
TikTok was developed by Bytedance, a Chinese internet company with several other products. In November of 2017, Bytedance bought Musical.ly, an American social network, for $1 billion, leading to the creation of TikTok as we know it today. Interesting to note, $1 billion is the same amount Facebook paid for Instagram.
And that's not where the comparison ends. TikTok could very well reach the same level of success as Instagram. These quick facts show us just how impactful TikTok has become:
At the beginning of 2019 TikTok already had

500 million users

, making it the most popular Chinese application in the western market.

In 2018, TikTok managed to place itself as the most downloaded application in the App Store, ahead of giants like YouTube and WhatsApp. Globally, it was the sixth most downloaded application of the year.

In December 2018 TikTok was downloaded 75 million times.

The TikTok app has been downloaded over 96 million times in the United States, and the average user worldwide

spends around 52 minutes per day on the app

.

TikTok reports high levels of engagement and permanence, indicating that this app is here to stay.



How Does TikTok Work?
As we said, TikTok is a social network based on the creation of short videos that play in a 15-second loop. Let's take a look at its main features: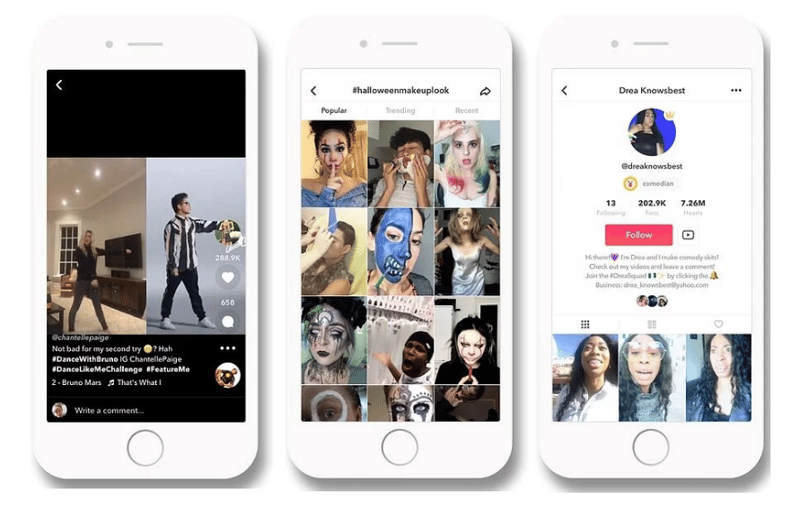 Users share video selfies in which they record themselves, often with background music that accompanies their movements.

TikTok offers the possibility of editing the videos before publishing them. They have a wide variety of fun filters that you can apply to the videos. Not surprisingly, it works well with young audiences.

Within the application, there is a chat feature for users to talk to each other and an exploration tab that allows you to discover the most popular videos of the moment, in a very similar way to Instagram.

They also have other functions like friend lists and voting.
When you open the TikTok app, the first thing you see is the main page, where you can watch the most popular videos or the people you follow. The feed operates similarly to most social networks, like Twitter or Instagram. When you play a video, it is shown in full screen with a series of icons that offer different actions: follow the user, like the video, comment, or share.
In the Browse Tab, you can find popular content on the app, or you can conduct searches, similar to Instagram's Browse tab. Videos are tagged with hashtags.
To record videos, you press and hold the central button. You can release it and press again to record your video in multiple shots, always within the 15-second allowance. Also, when editing the video, you can apply different effects to different shots. In addition to recording the content directly, you can also create sliding videos from photos stored on your device.
TikTok for Brands
Based on TikTok's high impression numbers and their projections for the future, now is a good time to establish a brand presence on the network. Fortunately, TikTok has business pages specifically designed for brands to publish their content and start connecting with their audience. Here are some of my recommendations for a successful TikTok brand account:
Create exclusive content for TikTok:

Using the same content from other social networks, like Instagram or Facebook, does not work well in TikTok since this network's posting style is so different and unique. Instead, focus on creating content that is specifically made for TikTok.

Interact with your audience:

Take advantage of TikTok's unique style to

increase engagement

in new ways. TikTok recommends that the best way for brands to interact with their desired audiences is through

Hashtag Challenges

. Hashtag Challenges are when one user starts a challenge, like a dance challenge, and then encourages their followers to participate, using the hashtag. This method is extremely popular among TikTok users and is a great way to create user-generated content.

Post frequently:

According to TikTok's recommendations, accounts should post about five times a week. Currently, the best time to post is between 8 to 12 pm.
The First Steps of Advertising in TikTok
In January 2019 TikTok officially introduced advertising on the app for the first time.
The ad appeared shortly after users started the application and lasted about 5 seconds, although there was an option to skip it instantly.
This advertising was part of a test campaign before the incorporation of pre-roll ads in the social network. At this time, no further details are known on just exactly how TikTok will proceed with advertising. A leaked advertising deck from the company suggests that brand takeovers, in-feed native ads, hashtag challenges, and branded filters will be potential options.
Although Bytedance is now the most valuable startup in the world, surpassing Uber, it is not yet profitable since its monetization plans were delayed during 2018. Therefore, it makes sense to think that we will soon begin to see more options to publish ads on TikTok.
Meanwhile, influencer campaigns are proving to be a very interesting method for advertisers to access Generation Zers. Like any influencer marketing campaign, it's important to pay attention to the audience of the influencers you want to partner with. It's also important to note that as Gen Z are digital natives, they are more opposed to advertising than other generations, making influencer marketing that much more valuable on TikTok.
We hope this article helped breakdown the mystery surrounding TikTok. Do you think you'll use TikTok for your brand's social media marketing? Let us know in the comments.