What are Instagram Ads?
Instagram currently has more than 1000 million active users. This, however, is just one impressive stat: it's also the second most used social network (behind Facebook) and the fastest growing network in recent years. Nowadays, advertising on Instagram is an absolute must for most companies.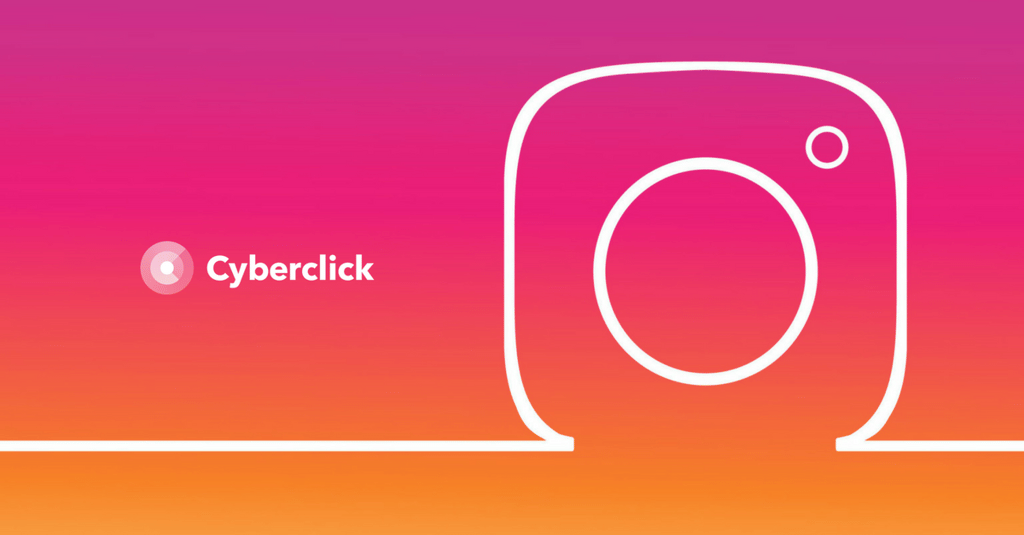 Instagram stats:
According to

Statista.com

, there are over 107,2

million Instagram users in the United States

alone; a number only expected to grow.

Over

40 billion

pictures have been posted on Instagram…so far.

About

59%

of internet users

18-29

years old use Instagram and about

33%

of internet users

30-49

years old use Instagram.

Instagram has undoubtedly become the perfect place for discovering

new content

: articles, videos, pictures of friends, the daily lives of celebrities, brand posts, etc.

Instagram's platform allows us to carry out

campaigns tailored to each stage of the conversion funnel.
With such numbers, it's clear that Instagram Ads are a force to be reckoned with in order to reach your target market and to improve your business's goals, sales and brand awareness.
What are Instagram Ads?
Instagram Ads are a way for companies to advertise themselves by way of pictures and visual content on Instagram. There are many different ways to create these campaigns, something which we will discuss more in depth in the coming paragraphs.
Launching an Instagram Ads campaign requires you to have a Facebook advertising account (if you already use Facebook for promotional purposes, you can use the same login), or you can open "Instagram for Business" account. Instagram Ads are managed via Instagram Ads Manager or Facebook Power Editor.
What kinds of Instagram Ads are there and where are they shown?
Although Instagram Ads are promotions on social media, not all of them work the same way. Therefore, it's important you have a solid understanding of the basic concepts before starting a campaign. Instagram Ads appear on the newsfeeds of users you have selected to be a part of your target audience. These posts will be clearly labeled as "Sponsored". In order to decide if an ad will be shown or not, a selection criteria, based on bids and user relevance, is followed.
In addition to this, it's important to be familiar with the different types of Instagram Ads which are at your disposal. Depending on your business's goals, some ads may prove to be more helpful or relevant than others:
Ads with pictures

: as the name suggests, these advertisements are ads which also include a photographical element. The visual aspect of Instagram is crucial and, thanks to the clean platform interface, any image can be converted into a much more attractive format.

Ads with videos

: if you want to offer a full user experience, video-based Instagram Ads are a fantastic option. The rest of the parameters remain the same but, as the name suggests, instead of a picture, a video is shown to the target market.

Sequential Ads

: if what you're needing is to show your target audience a series of pictures or videos, this type of Instagram Ad is your best bet.
Types of Instagram Ads according to your Goals
Once you have understood what kind of Instagram Ads there are and where they are shown, you can begin to take the next step in the creation of your own Instagram Ads. The next step deals with understanding what kinds of campaigns you can run based on your business's goals and objectives:
Awareness:

this type of campaign is geared towards brand awareness. If you intend to further increase your reach, as well as the frequency of how often users 'remember' you, we recommend to use this type of campaign. This campaign is also well-suited for local dispersion.

Consideration:

we recommend this type of campaign in order to achieve objectives related to getting clicks on your website and for presenting yourself as a worthy adversary during the consideration stage of the buyer's journey. You can also improve your reach and rate of interaction within your target market.

Conversion:

if what you're looking for is App interaction, content downloads, lead acquisition or sales accrual, this campaign is without a doubt the best option.
In addition to the types of Instagram Ad campaigns and the different kinds of Ads available, it's very important to have your business goals and the best-suited platforms before creating your Instagram Ads.
How to propel your brand forward with Instagram Ads
Once you have fully grasped the way Instagram Ads work, it's helpful to know how you can use them to your benefit, thus propelling your business forward. Now, we'll explain some of the benefits in store for your company if you chose to use Instagram Ads:
Improve your visual impact:

getting your target audience's attention by way of an advantageous position on their newsfeeds is rather easy on Instagram - even more so you if launch campaigns with high quality pictures and video.

Branding:

due to the importance of the 'visual' element of Instagram Ads, advertising campaigns can be an enormous help to your company's overall brand awareness within your target audience.

Community growth:

Instagram Ads can also help you grow your brand's community. This means promoting a new line of direct communication which, in turn, could increase the frequency of sales as well as improve brand association within your target market.

Intentional marketing actions:

ads can also become a tool for furthering certain marketing strategies; you can use them as a means to introduce new products, offer a secondary service or even allow your clients to get a free product sample.

Contests/Giveaways:

Everyone likes a good contest. That being said, contests and giveaways are perfect for getting leads that, later, can be worked into an email marketing strategy. As an added bonus, contests and giveaways also helps to boost your brand awareness.
A word of caution: Instagram Ads are not miracle workers. If you don't create relevant and quality content for your account (even if you invest a ton of money), Instagram Ads will not give you the desired results. Therefore, it's of paramount importance to find the happy medium between investing and quality content.
In this article, you've gained insight on the theoretical basis for using Instagram Ads. But there's one thing left to do: apply what you've learned by creating your first Instagram Ad campaign! Are you ready?