By Chantal India, on 18 August 2021
You might think of Pinterest as being a simple social network for creating and sharing images and pinboards, but it has become so much more than that in recent years. In fact, many businesses are now incorporating the visual platform into their digital marketing strategies.
The reason for this is simple. Pinterest has evolved into a unique visual search engine where brands of all sizes can promote themselves and attract potential new customers. With 454 million active users looking for inspiration, the platform is now the 14th largest social network in the world, and its reach is impressive, to say the least.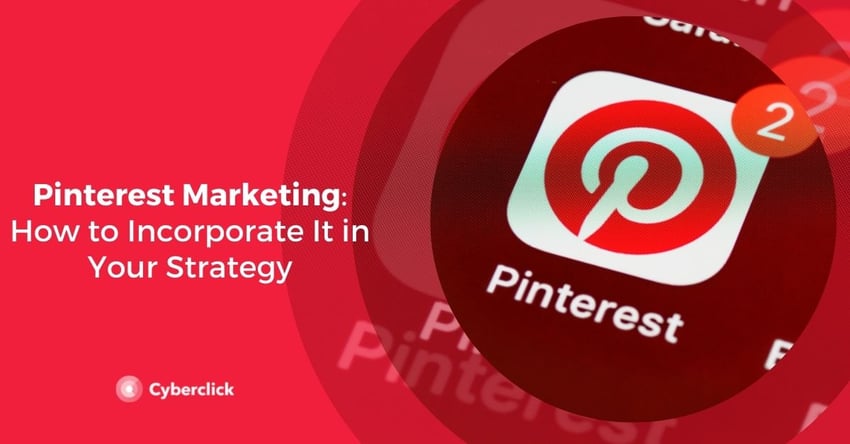 However, in order to build a successful Pinterest following that provides you with a return on your investment, you need to make sure you you implement an effective Pinterest marketing strategy. This includes setting clear, obtainable goals, building a solid brand, and posting creative and captivating content on a regular basis.
In this post, we will break down everything you need to know about how to market on Pinterest. We will also take a look at Pinterest affiliate marketing and how linking your affiliate website and blog posts to your Pinterest profile can help you gain brand exposure and increase your profits.
How to Market on Pinterest
There are many factors to take into consideration when you build your Pinterest business page. These include creating an effective Pinterest marketing strategy that builds your online presence and creating compelling content that attracts the attention of your audience.
By focusing on improving these key areas, you can build a solid page that helps you reach a new audience, directs traffic to your website, and increases your overall conversion rates.
Create a Pinterest Marketing Strategy
The first step is creating a detailed Pinterest marketing strategy. This means setting SMART goals (Specific, Measurable, Attainable, Relevant and Time-bound).
Consider the following:
Why are you creating a Pinterest business page? (For example, driving traffic, promoting an event or increasing conversions)

Who is your target audience and what motivates them? Make sure you also understand the demographics of the platform.

What are your competitors doing on Pinterest?
Brand Your Profile
The next step is creating clear branding guidelines for your Pinterest business page (if you don't already have a business page, then make sure you create one or convert your existing personal page so that you have access to the business features).
Your brand is your identity, so it needs to be reflected in everything you upload to the site. Think about logos, color palettes, style and tone, content type and brand personality. Customize your profile so that it reflects these standards, and make sure you communicate your brand identity with every interaction on Pinterest. Consistency is key.
Create Captivating Content & Post Regularly
Pinterest is all about visuals, so your marketing strategy should be focused on creating high-quality, engaging visual content. You should use captions and inclusive language to give your posts meaning. The right caption can help improve your SEO and encourage users to interact with your post.
Finally, make sure you post regularly. Not too often though - you need to find the sweet spot. If you don't post enough then your followers will lose interest, but if you post too frequently you run the risk of putting people off. As a general rule, Pinterest suggests 10-12 Pins per day in order to appear in your followers' feeds and search results.
What Content Should You Post on Pinterest?
So, what sort of content should you be posting? Do infographics have a big impact, or are you better off sticking to product pins or blog posts?
Only you can answer that, as it depends on your audience, your industry, and your objectives. Are you looking to build brand awareness or are you just focused on making sales? The first step is having a clear Pinterest marketing strategy.
Here are a few examples of types on content you could share on the platform to help you figure out what works best for your brand. If you're still not sure, why not try out a few different posts to see what resonates with your followers?
Product Pins
Product pins are the obvious choice when it comes to Pinterest, although this will depend very much on the nature of your business. If you work in a more creative industry, like retail or hospitality, then product pins are definitely a great place to start. Pinterest users love to browse the platform for inspiration, and a product pin with an appealing photo can help you stand out from the crowd and attract people to your business page.
Blog Post Graphics
Pinterest is also a great place to post visuals that promote articles published on your website or business blog. For your Pinterest marketing strategy to be effective, make sure you use the right photographs and captions so that your posts stand out in Pinterest feeds. Your images should be bold, vertical, appealing, and well-designed. They should also serve as a visual representation of what each blog post is about.
Infographic Pins & Lead Magnets
The final content type that can be used as part of your Pinterest marketing strategy is infographics and lead magnets.
Infographics are a great way to promote your lead magnets in a visual format. They can be used to convey messages in a clear, appealing way. This is especially effective if the data you want to transmit contains statistics - an infographic can help bring that to life.
Make sure you hire a professional for this (unless you already have a talented designer on your team) as the design of your lead magnet is paramount. It should be aesthetically pleasing and easy to understand.
How to Do Affiliate Marketing on Pinterest
If you haven't come across it before, Pinterest affiliate marketing is when you recommend affiliate products on Pinterest for your followers to buy. When your followers purchase these products, you get a commission.
Pinterest affiliate marketing can be a great way to gain exposure for your affiliate websites. You might, for example, want to promote your Etsy business page through Pinterest, or drive traffic to your Amazon store. Or perhaps your marketing strategy includes the promotion of affiliate brands.
If you decide this is a good strategy for your business, there are a few best practices to keep in mind to make sure you get the most from your affiliate posts and keep a steady passive income coming in:
Define a clear goal for your affiliate marketing strategy. Are you looking for conversions, or do you want to build a relationship with your audience?

If you don't already have one, create a Pinterest business profile (or convert your personal account). This will give you access to features including analytics, ads, and audience insights.

Recommend relevant products and follow trends. Make sure your pins are appropriate and have value, and don't spam your audience.

Be transparent and disclose any affiliate relationships.

Pinterest is all about the visuals, so make sure yours stand out.

Use SEO and research relevant keywords to use on a regular basis.

Interact with your audience. Reply to comments, explore similar boards, and repin when you find something you like.

Analyze and adjust. Which pins drive the most traffic to your website? Which do your audience interact with the most? Use tools like Google Analytics and Pinterest's own Analytics feature to understand what works best. The once you've found your secret formula - stick to it.