By Dany Ortiz, on 25 January 2022
Looking for some successful marketing strategy examples to inspire you? Well, you've come to the right place!
It's always good to take a look at examples of great marketing campaigns to help get your creative juices flowing. You may not have the same budget as these large brands, but many marketing strategies can be easily adapted to companies of all sizes.
Without further ado, let's dive in!
Marketing Strategy: 11 Examples of Brands that Succeed
1. Seven Springs Resort: Guerrilla Viral Marketing
Seven Springs Mountain Resort, an all-season resort located in Seven Springs, Pennsylvania, went viral in January 2022 after they posted a video of one of their employees giving what seemed to be a normal weather report on the resort - until you paid attention to what was going on in the background. The video quickly went viral on social media, with over 7.4 million views at the time of this post.

Although this looked like a bad moment caught on camera for the woman in the background, this was actually a staged stunt by Seven Spring's marketing and communications director. In fact, the woman struggling in the background is actually their e-commerce manager.

Seven Springs is no stranger to publishing videos with chaos occurring in the background. Their marketing director said that they've been doing this for a while, but this is the first one to really take off. Guerrilla marketing and a viral marketing strategy can work, but you must try, and try again!
2. Spotify: Offer a Different User Experience
Today, Spotify is one of the best-known global companies but how did this Swedish brand come to conquer the world?
There are many streaming music services but what makes Spotify unique is its focus on helping users discover new content. Spotify breaks the mold of typical music streaming platforms by offering listeners a totally new user experience.
For example, in addition to the typical filter by genre, Spotify also allows users to choose music based on their moods. Whether you want to work out, sleep, or even need some songs to sing in the shower! This helps users discover songs that would never have occurred to them and in turn, reinforces their relationship with the brand. They are also the leaders in using artificial intelligence to curate playlists specifically based on their users' habits, like Release Radar and Discover Weekly.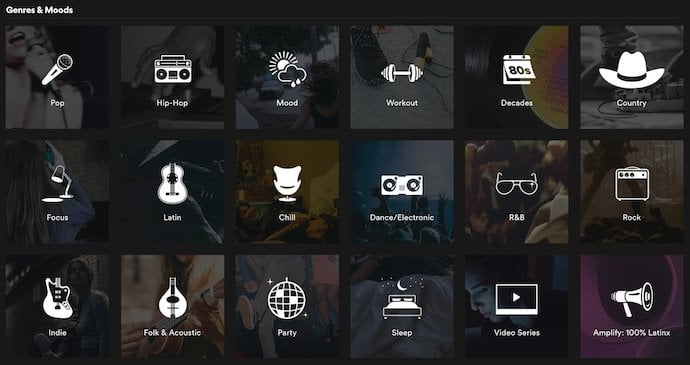 3. Nordstrom: Use Retargeting Intelligently
A constant problem faced by online marketers is the fact that consumers are now so easily distracted. Between multiple windows, messaging programs, and "real world" interruptions, there are many reasons users end up abandoning their carts.
To solve this problem, Nordstrom employs an assertive retargeting strategy based on event responses. The result is a series of reminders that make it very difficult to forget about the purchase the user left behind.
4. GoPro: Trust User-Generated Content
GoPro cameras are a favorite among adventures, adrenaline junkies, and athletes because they manage to record content that was nearly impossible to record using traditional cameras. Due to the nature of its product, GoPro is able to create spectacular content.
One of their best marketing strategies is how they make it easy for their customers to share branded user-generated content. For example, GoPro's editing programs create videos with easily recognizable start and end frames that feature GoPro's logo and branding. GoPro then shares these videos on social media, which in turn inspires more users to create and post their own videos.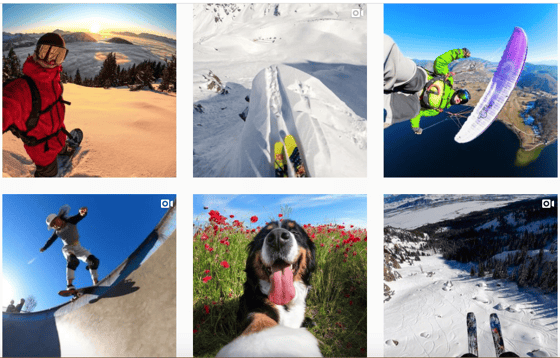 5. Sephora: Work Your Loyalty Programs
The cosmetics brand Sephora has a well-designed and very effective loyalty program. Their "Beauty Insider" program divides customers into three levels according to their level of annual spending: Beauty Insider (no minimum costs) VIB (minimum spend of $350) and VIB Rouge (minimum spend of $1000). The rewards at the highest level are extremely desirable, so it is very effective when it comes to incentivizing purchases for their customers. Also, VIB and VIB Rouge members receive high-quality, extra discounts compared to Beauty Insider and non-members, further incentivizing their consumers.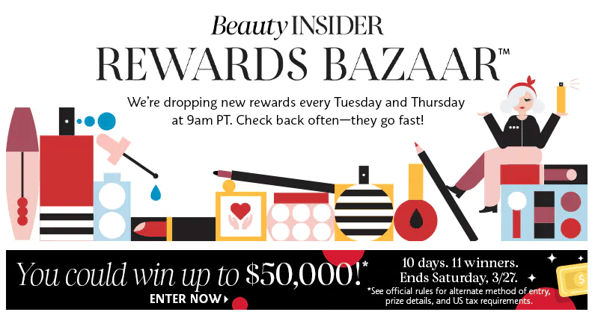 6. Rainforest Alliance: Be Supportive
Many bands consider collaborating with charitable causes part of their corporate social responsibility, but not all approaches prove to be successful. Rainforest Alliance is a great marketing strategy example for brands looking to get involved in or support environmental causes.
Rainforest Alliance created an annual campaign called Follow the Frog. This can be adapted for B2B and B2C organizations who want to demonstrate their commitment to sustainability by incorporating the green frog seal on their products and sharing stories about their efforts to be more green.
7. Twitch: Focus on Your Niche
Twitch is one of the most successful social networks of recent times, yet not many people know about it. That's because Twitch is based on a single topic: broadcasting live video games.
The secret to Twitch's success is that they don't aim to target everyone. In fact, they've done the exact opposite and decided to focus on a very specific niche and establish a relationship with their users.
8. Nike: Promote Your Values
There are very few brands that are as recognizable as Nike and its "Just do it" slogan. From the beginning, this brand has focused its marketing on promoting brand values such as overcoming adversity or innovation.
To convey this culture to its audience, Nike relies heavily on storytelling with ads that tell inspiring stories and provoke positive emotions in users. Brand values are not only present in your marketing, but in everything you do.
9. Chipotle: Launch Original and Fun Contests
In 2020, Chipotle surprised the world with an original social media contest: "Chipotle Royalty." This was a branded hashtag challenge that gave users a chance to win $10,000 and have their order become a permanent menu fixture if they posted a TikTok video explaining why their Chipotle order was the best. The audience reaction was immediate and enthusiastic, making the campaign go viral.
10. Rosetta Stone: Get Creative
Rosetta Stone develops language learning and literacy technology and has created numerous marketing campaigns meant to encourage and inspire people to learn foreign languages.
One of the most creative ones can be seen below. Instead of simply showing their product and telling consumers it's great, they bring in emotion and humor! They give you an idea of what language learning can mean to a person and how it could potentially change their life.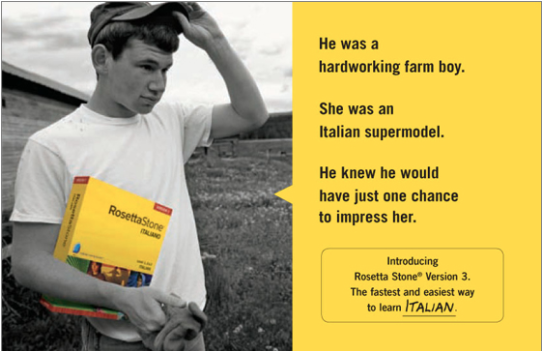 11. Red Bull: Take Risks
Red Bull is a brand that inspires its audience to challenge its limits, using never-done-before marketing campaigns. Perhaps one of their most famous sponsorships is Felix Baumgartner's jump from the stratosphere. However, that's only the tip of the iceberg when it comes to their years of sponsorship of high-risk athletes.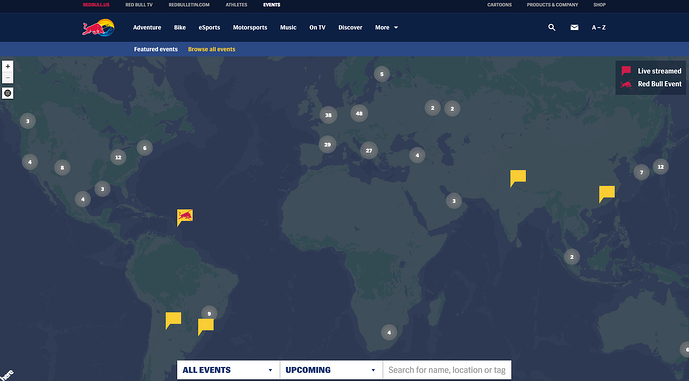 And that is exactly the word that defines your marketing strategy: risk. In the Baumgartner jump, and in all of the other brands' campaigns, many things could have gone wrong but these marketers knew that high risk equals high reward. We hope this list has left you feeling inspired and full of ideas for your marketing next strategy.