By David Tomas, on 10 August 2022
LinkedIn has more benefits than simply being a professional network where you can showcase your experience and find a job. It has become the perfect platform for companies to boost their B2B marketing strategies. In this article, we'll review how you can use LinkedIn for B2B Marketing as well as some provide some tools that will help you get the most out of it.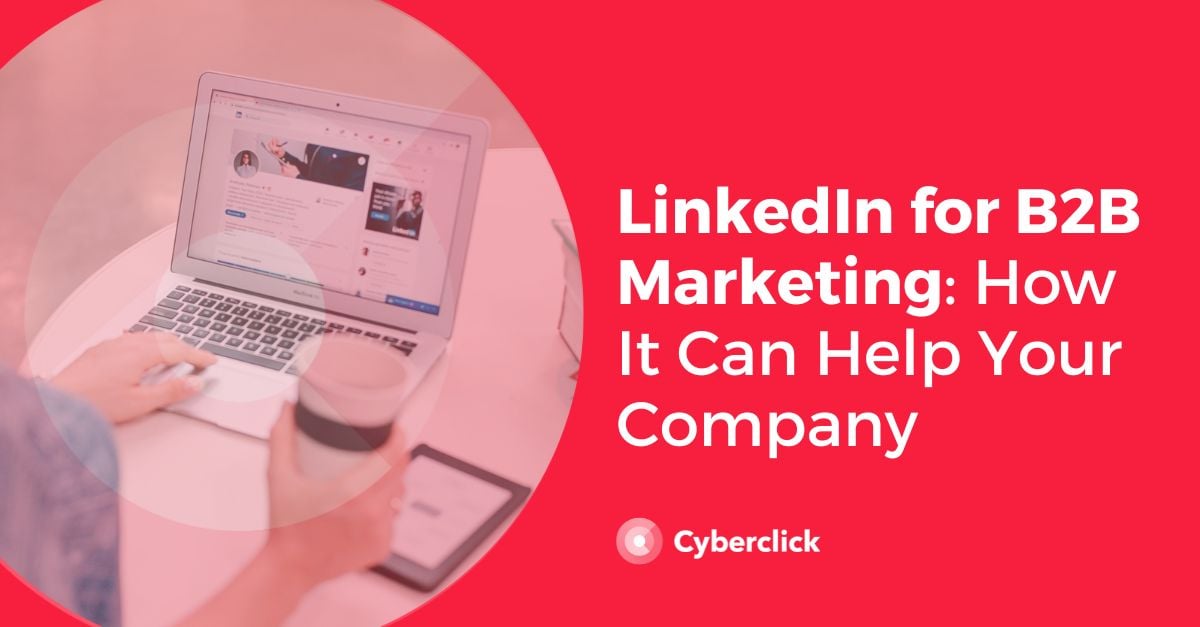 Why It's Important to Be On LinkedIn if You Have a Business
The most professional social network: LinkedIn is a social network where, unlike other platforms such as Facebook or Instagram, there is a very professional atmosphere. So, when it comes to creating business relationships, it's perfect. In the same way that if you want to boost your influencer marketing strategy you'd go to Instagram because of the large presence of content creators there, LinkedIn is the ideal platform to launch your B2B marketing strategies because of the large number of companies with active accounts on the social network. That's why it's a great place to get leads.

The large presence of people with key positions: Not only companies have their own profiles on LinkedIn, but also important decision-makers. The platform allows you to identify and faciliate contact with them through its messages feature.

Opening a company profile: Unlike professional profiles, business profiles have special features to sell your products or services.

Creating filters: You can filter by location, sector, language, service, and more so that your sales teams can find your target audience more easily.

How Does It Benefit Different Teams in Your Company?
Not only the marketing and sales teams benefit from using LinkedIn for Business, but also the Human Resources team. Here's how each of them can use this platform.
LinkedIn for the Marketing Team
Once you have identified your target audience, the marketing team can research companies with a presence on LinkedIn that may be interested in your products and services. In addition, through their posts, they can identify their interests and needs.
All this information can be used to create a content marketing strategy for both the blog and the posts you publish on LinkedIn and help you capture the attention of your target audience.
LinkedIn for Business also allows you to launch effective ad campaigns, which are excellent for getting yourself known and creating business opportunities.
LinkedIn for the Sales Team
This social network can also greatly help your sales team increase profits. One of the best ways to do this by using message sequences. Once you have selected the relevant profiles for your business, you can send them a request that, if accepted, will open the door for you to send private messages. Create sequences of personalized messages that could really interest the recipient. This way, you will be connecting with them and getting to know them better.
LinkedIn for the Human Resources Team
The platform can greatly facilitate searching for and recruiting talent. On one hand, the advanced search option allows you to find a large number of profiles with specific characteristics. Thanks to the wide range of people that you can find on LinkedIn, your chances of finding the perfect candidate will increase and your database will also increase.
In addition, you can also post job offers and a direct link to the application.
Tools to Help You Boost LinkedIn for Your Business
In addition to all of the options that LinkedIn offers for businesses, there are a lot of very useful tools to enhance different strategies:
ShieldApp: With this tool, you can monitor the performance of your LinkedIn content. It's kind of like Google Analytics. It provides a lot of information about what works and what doesn't through reports and analytics. You can use it to change those parts of your strategy that are not working.
HubSpot: HubSpot is a CRM you can use to keep track of the posts you make both on your social networks and on your website. You can write your posts directly from HubSpot and publish them on different sites. You can also schedule posts for future dates.
Sales Navigator: This LinkedIn extension is really useful for sales teams, especially for those who focus on online sales. With Sales Navigator, they will be able to save a lot of time on the platform and better organize their actions. It provides additional search filters for companies including the number of employees, annual revenue, technology used, and more. In short, it provides a lot of information about companies and their employees. You can also create lists, save contacts and tag them.