By Oier Gil, on 26 June 2023
With 50% of people on Instagram following at least one business page and more than 1.5 billion monthly active users, it's safe to say Instagram is a massive marketing tool.
Millions of companies and small businesses have a business profile and use Instagram as their primary or secondary revenue generation tool. In fact, according to a study by Later, 72% of businesses say Instagram is important for their marketing strategy.
That said, there's a lot of competition, so if you want to win on Instagram, implementing an effective marketing strategy is key. Spamming your posts with random hashtags was trendy in 2012 when it worked, but not anymore. Here are the 13 Instagram trends that will keep you ahead of the curve.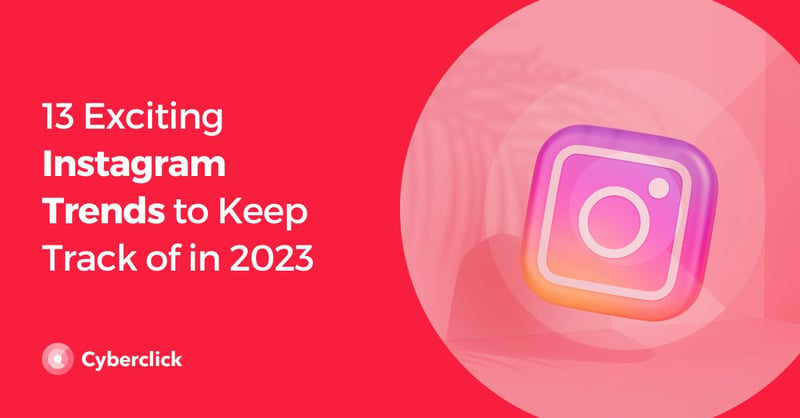 13 Instagram Trends You Can't Miss in 2023
1. Prioritization of Reels
Reels are the fastest-growing format on Instagram and will only get more popular. If you're not creating Reels, you're missing out on a huge opportunity to reach new audiences.
2. The Rise of "Add Yours" Story
More interactive stickers are available to add to stories, and one popular trend that captured users' attention is the "Add Yours" sticker. This interactive sticker allows users to create public threads within their stories, inviting their followers to respond and contribute with their own stories. With customizable prompts and public responses, this trend encourages engagement, sparks conversations, and fosters a sense of community.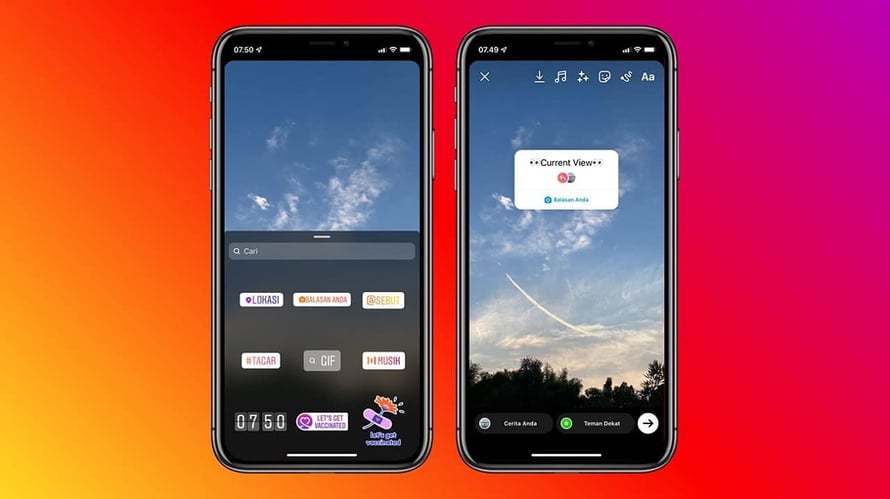 3.

Embracing Collaboration Posts
Instagram's latest feature release has sparked a new trend in the form of collaborative posts, where users can now invite collaborators to join their posts, bringing seamless partnerships to life and enhancing visibility. With the option to tag both accounts and post on both profiles, this feature opens up a world of possibilities for brands. It's as simple as tagging your desired collaborator during the post-creation process and waiting for their approval.
4.
Creator-Inspired Content
Creators are the trendsetters of Instagram. They know how to tell a story, whether it's via a photo dump or a Reel using a relevant song. They have cultivated hyper-engaged communities who interact with their posts, click through their links, and support their business endeavors.
5. Social Commerce
Social commerce is revolutionizing how we shop, and Instagram is leading the way. With features like Shop Now and Instagram Checkout, businesses can provide their followers with a seamless purchasing experience. Users can browse, discover, and buy products by creating an Instagram shop catalog and tagging products in posts without leaving the app. By leveraging shoppable posts, brands can enhance customer satisfaction, drive sales, and stay ahead in the evolving world of ecommerce.
6. Paid Promotions
Take a quick scroll through your feed, and you'll likely come across sponsored posts, making up about 25% of your viewing experience. These paid ads offer brands the opportunity to reach wider audiences in the algorithm-driven landscape.
7. Memes Are the New Norm
These days memes are incorporated into social content calendars. In recent years, brands have leveled up how they share memes from their accounts by adding branded background colors and other design elements. This has helped to make memes more visually appealing and on-brand. Incorporating memes into your social content calendar can be a great way to connect with your audience and promote your brand. However, it is important to do it in a way that is on-brand and relevant to your audience.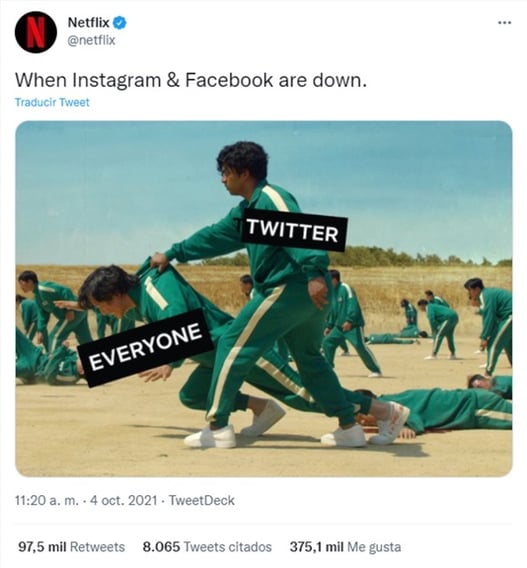 8. Carousel Posts
Instagram carousel posts can include up to 10 photos and videos in a single post. They can be used in a number of different ways to share even more content with your audience at once. A recent study found that carousel posts have the highest average engagement rate of all feed post types on Instagram.
9. Broadcast Channels
Instagram recently announced the debut of broadcast channels as a one-way messaging tool for creators to engage with their followers. These channels will give creators an opportunity to give behind-the-scenes updates to their followers in a one-to-many messaging format that provides a more intimate and interactive space.
10. Branded Augmented Reality Filters
Instagram's AR filters offer many interesting commercial possibilities, such as trying on makeup or clothes virtually or placing furniture in your home to get an idea of how it would actually look. For this reason, we expect them to be one of the Instagram trends in 2023.
11. Social Justice Movements
Younger generations are increasingly more interested in what's happening in the world and in brands that are helping to make the world better and more accessible. This is especially true for Gen Z, who are an activist community.
According to a study by Sprout Social, 70% of Gen Z consumers say they are more likely to buy from a brand that supports a cause they care about. And 66% say they are more likely to follow a brand on social media if they know the brand is committed to social justice. This means that it is important for brands to be open about the causes they support and the social issues they believe in. Brand authenticity goes a long way with your customers.
12. Video Memes
Video memes are a great way to capture attention and generate engagement. They are a fun and creative way to grab the attention of your audience and share your brand's message. Video memes are more engaging than static memes because they are more dynamic and interactive. They are also more shareable than static memes because they are visually appealing and easier to understand. Additionally, video memes allow you to be more creative with your content by using different video effects, text, and music to create a more appealing meme.
13. Brand Personalities
Instagram is no longer just about sharing aesthetically-pleasing pictures. It's now where people connect with brands and creators with strong personalities. Brands that successfully bring their personality to Instagram build stronger relationships with their audience and encourage more engagement.