By Dany Ortiz, on 17 November 2023
To design an effective inbound marketing strategy, it's helpful to gain inspiration from examples and success stories of other brands.
That's why we are sharing 20 inbound marketing examples from companies of all sizes that are using this methodology to achieve their goals.
20 Companies Using Inbound Marketing Effectively
Discover the power of effective inbound marketing with these 20 trailblazing companies. From engaging content strategies to personalized customer journeys, these businesses showcase how inbound marketing helps attract, engage, and delighting an audiences. Learn from their success stories and get some insights into the diverse tactics they've used.
1. Casio
Casio's UK subsidiary needed the right tools to simplify its inbound marketing strategy and improve communication between its marketing and sales teams.

To do this, it turned to HubSpot's Growth Stack, which combines HubSpot Sales, HubSpot Marketing, and HubSpot CRM solutions. After transitioning, Casio was able to increase sales opportunities by 496% and revenue from its calculator products by 26%.
2. Suzuki
In 2016, Suzuki South Africa cut its marketing budget due to an economic downturn. It was forced to move online to an inbound methodology. Despite having fewer resources, the result was a success–it increased sales by 21% and its market share went from 1.53% to 2.17%.
3. TUI Travel
TUI Travel, a student travel brand, was not generating enough traffic and quality leads with its email marketing strategy.
To remedy this, it decided to leverage new inbound marketing channels, including a blog and social media, as part of a comprehensive inbound marketing strategy. In just one year, TUI Travel received 20-50% more traffic per month to its website, 20% more sales opportunities, and 106% more revenue from sales of student products.
4. Talent Clue
Talent Clue is a Software as a Service (SaaS) product that improves the recruitment process in companies. In 2013, it needed to generate brand awareness in the Spanish market. To do so, it implemented an inbound marketing strategy.
Its strategy was based on using HubSpot to increase its sales opportunities. Talent Clue created a blog, ebooks, courses, webinars, forms, and social media posts. By doing this, it increased leads by 194% and revenue by 291%.
5. Shopify
For Shopify, the key to inbound marketing success was choosing the right tools. They needed a CRM system that was easy for their sales reps to learn and that would save time. Thanks to HubSpot Sales products, Shopify was able to simplify contact and email management and make inbound marketing much more effective.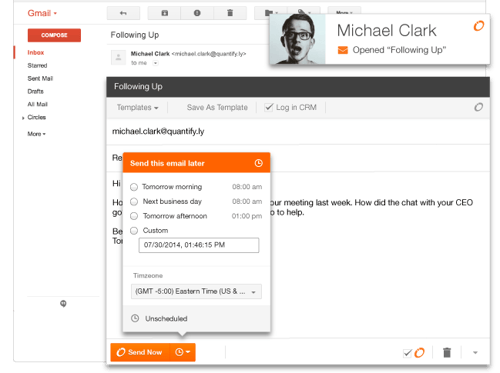 6. Avella
This specialty pharmacy needed to communicate more effectively with its patients, healthcare providers, medical device manufacturers, and stakeholders.
To do this, it personalized the customer experience on its website and in its marketing communications by designing a management system with intelligent content and dynamic calls to action. Avella also implemented progressive forms to improve lead acquisition.
By integrating and automating their different tools, the company achieved a 200% increase in organic traffic and 38% more conversions in 6 months.
7. GoPro
GoPro's marketing is not focused on product features, but on the consumer lifestyle. Its inbound marketing is based on a strong social presence and user-generated content. It has managed to create a large number of loyal customers without spending much on advertising.
8. Spotify
Spotify has a large amount of data on its users' music preferences and streaming habits.
To take advantage of this, it uses a highly-personalized email marketing strategy, in which users receive regular information about events related to their favorite artists.
In addition, every year in December, Spotify launches its "Wrapped" campaign, giving users an innovative summary of the music they listened to during the year. This campaign always goes viral on social networks.

9. Netflix
Netflix also has a great deal of data on its users' entertainment preferences.
It combines a large amount of content (the majority of it is produced in-house) with sophisticated recommendation algorithms to give users exactly what they want. It also stands out for its inbound marketing on social networks.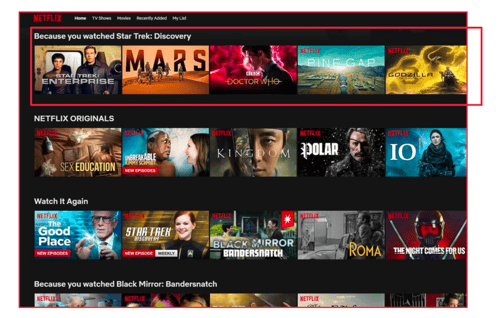 10. Ikea
Ikea capitalizes on its strong brand identity by using content marketing.
From its catalog to its IKEA IDEAS blog to its advertising campaigns, it stands out for inspiring customers to create a pleasant, cozy home and sells a lifestyle that goes beyond its products.
11. Reebok
Reebok is another brand that uses content marketing to communicate its values.
In its video "25,915 Days," it connects with its audience through emotions and reminds them of the role sports play in living a full life.
12. Famisanar
Famisanar is a Colombian company that had been using manual marketing processes for a long time.
Its transition to inbound marketing began with designing a buyer persona. From there, it was able to create a comprehensive inbound marketing strategy that included landing pages, blogs, email automation, social media, forms, and more. All of this helped Famisanar generate more than 5,000 leads per month, of which 2,000 were marketing qualified leads (MQLs).
13. Taco Bell
This fast food brand stands out for knowing how to adapt its social media presence to different countries. This allows them to adjust their inbound marketing strategy to meet local needs without losing their global identity.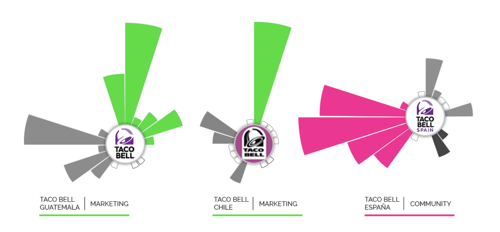 14. American Express
American Express has been marketing on social networks since 2009. Today, it has close to 2.5 million fans on Facebook and is also present on Instagram, LinkedIn, Foursquare, YouTube, and Google+.
The keys to its success are offering content for individual users and small businesses and launching couponless offers.
15. Cyberclick
Cyberclick's inbound marketing strategy is the perfect example of offering free, valuable content.
Anyone in digital marketing can easily access and take advantage of content in different formats, including templates, ebooks, YouTube videos, and webinars.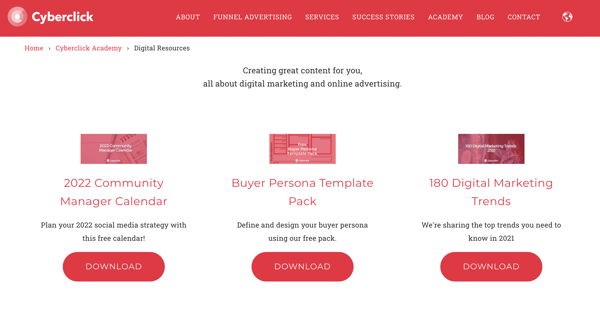 16. Chewy
Chewy is a pet products company with an SEO-based marketing strategy. It has managed to rank first for the main keywords in its sector.
It uses complete product descriptions containing a good number of words, images, and in-context keywords.
17. Unbounce
Unbounce attracts users through its digital library of ebooks, courses, reports, and more. Its content ranges from basic tutorials to in-depth material that is highly relevant to its buyer personas. Unbounce also created comprehensive landing pages that explain exactly what each piece of content offers users.
18. Uber
Uber's inbound marketing strategy is based on email marketing to lists segmented by geographic location. The emails are not only personalized to users' locations, but also include personal promotion codes, employee signatures, and follow-ups after every trip.
19. Birchbox
Birchbox is a subscription-based beauty company.
In 2016, after being forced to cut its marketing budget, it eliminated TV ads and focused on social media. Its posts use colorful product images, inspirational messages, and are tailored to their buyer personas.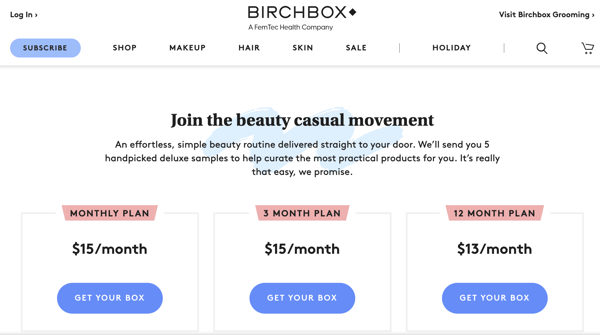 20. Moz
Moz has managed to position itself as one of the leading SEO companies thanks to its solid content strategy.
It especially stands out for its "Whiteboard Friday" series, in which it publishes weekly 10-minute videos featuring SEO tips and strategies.