By Michelle Bernachi, on 20 September 2022
In 2021, TikTok Shopping was introduced at the first edition TikTok World Business Showcase, a global event that aims to show companies the functionalities, tools, and opportunities offered by the application.
TikTok Shopping encourages brands to sell their products on TikTok in a dynamic and fun way. In this article, we'll show you how this feature can enhance both your social commerce strategy and your advertising on TikTok.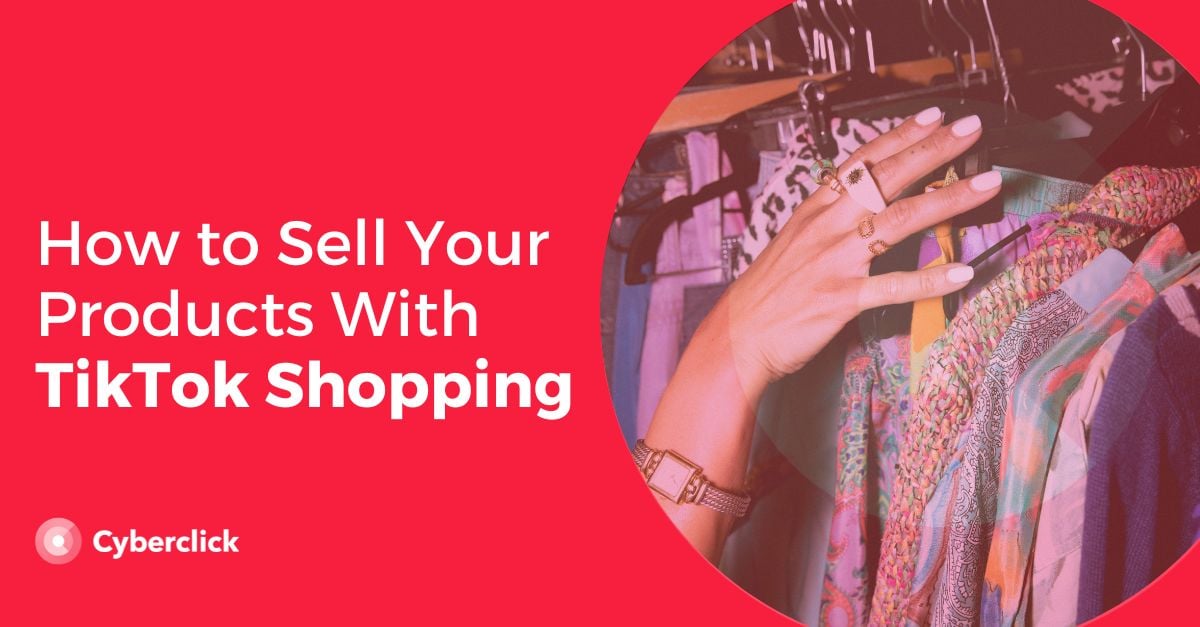 What Is Tiktok Shopping and How Does It Work?
TikTok Shopping allows brands to sell and attract attention from users. It makes selling on TikTok much more interesting, positioning the platform as one with great conversion potential.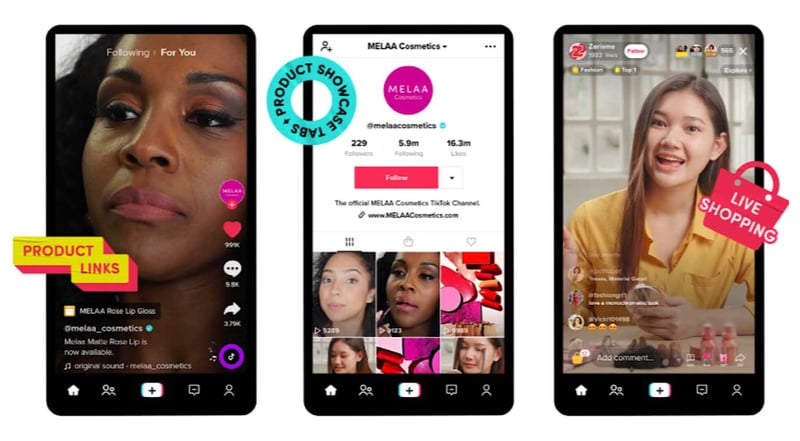 With TikTok Shopping, a business can add a shopping tab to its profile. Whenever a user is on the profile, he or she can see a list of all the products and services that the company offers. Then, with a simple click, he or she can access the website and make a purchase.
In addition to this new feature, the social network is preparing to launch a shopping API so that brands can integrate their own catalogs with it. This will be a real revolution for the platform's social commerce, as it will make the entire purchasing process able to be conducted from the platform itself.


Who Can Access Tiktok Shopping
TikTok Shopping is currently only available in the United Kingdom and the United States for users with a TikTok Business account. On the other hand, since September 2021, select businesses in Canada will also be able to access its functionalities.
TikTok Shopping Tools
At the global TikTok World Business Showcase event, TikTok presented additional tools for brands that want to use TikTok for marketing and selling. All of them were created to make it easier for companies to reach a larger audience.
Ad Collections
Brands can add product cards to in-feed ads. When a person clicks on an item on the card, the platform will redirect him or her to a gallery where he or she can discover and buy more products or services.
Using this tool will greatly increase engagement and conversion rate. In addition, there are multiple ways you can use ad collections: to attract traffic to your ecommerce store, publish seasonal and limited offers, showcase your main products, and more.
Product Links
With product links, you will be able to call attention to items in the organic videos you upload. This means that when someone sees a product or service in action he or she will not have to scroll to another tab to buy it. They can do it directly from your ecommerce.
Live Shopping
Thanks to this functionality, brands can promote their products or services in real-time by sharing links while broadcasting live.
This has great potential, as live broadcasts have the ability to create stronger bonds with viewers and keep their attention for a longer period of time.
Automatic Product Promotion
TikTok's Dynamic Showcase Ads allow you to automatically promote thousands of products and services with customized video ads. They are a very good way to boost your social ads because they can help you boost brand awareness and let potential customers know what you can offer.
What Are the Advantages of Selling on Tiktok Shopping?
Social commerce has many benefits for your brand, as it can greatly boost your online sales. Many social networks have already included tools such as TikTok Shopping in their platforms. But what are its specific advantages for companies?
Increased reach and visibility: Your products are shown to a large audience and can have a much greater reach than on other platforms.
Greater loyalty possibilities: You can create a much stronger bond with your customers and get their feedback, which can help you improve your products and services and your customer service.