By Dany Ortiz, on 8 August 2023
One great thing about email marketing is its versatility. It can be used to reach your audience at different stages of the conversion funnel, from generating leads to nurturing customers. It can also be adapted to companies of all sizes, from small businesses to large enterprises.
You don't need to spend a penny to get started and there are many free email marketing tools available that are ideal for small businesses. Here are the top 10 according to user ratings and our experience.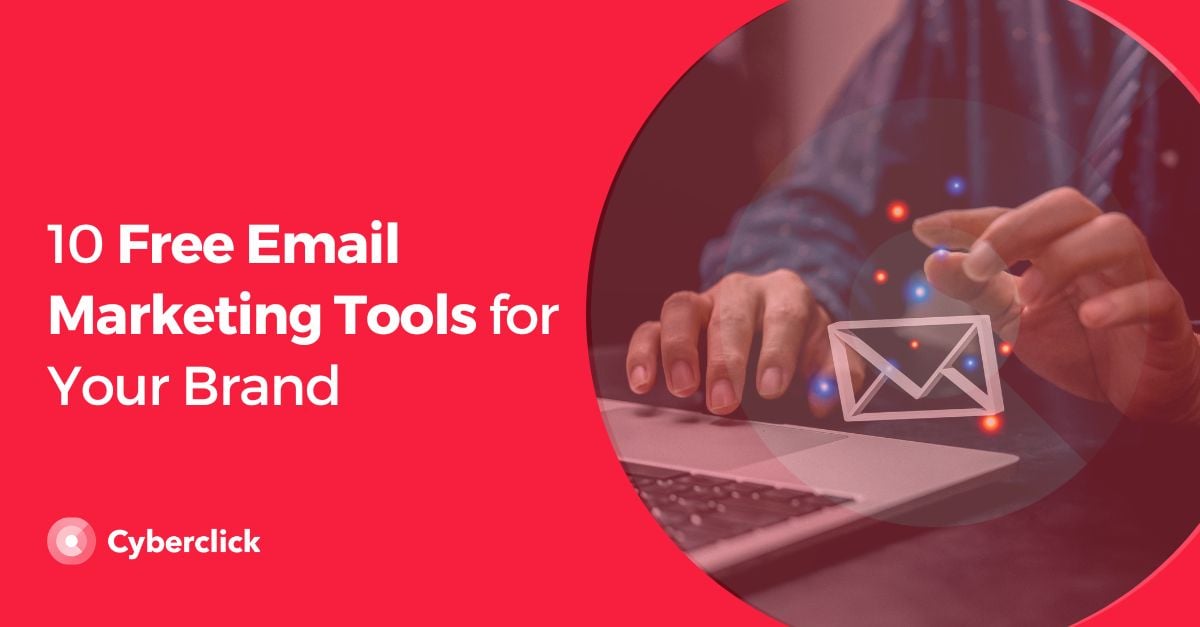 Top 10 Free Email Marketing Tools
1. Brevo (Formerly Sendinblue)
Brevo is an all-in-one marketing platform that helps businesses and organizations of all sizes manage their sales and digital marketing activities. The platform offers email marketing, CRM, SMS and WhatsApp campaigns, marketing automation, web chat, and landing page editor. It has a free plan that allows you to add unlimited contacts, send up to 300 emails per day, and track your email marketing campaigns.
With more than 400,000 customers worldwide, Brevo adapts to the needs of each brand and accompanies them in their growth. The platform is available in 6 languages, including English and Spanish.
With the free plan, users can add unlimited contacts to their database, send email marketing campaigns, use the sales CRM, and much more. Brevo also offers paid plans that include more features and the enterprise plan with a customized budget for more established companies.
2. Easymailing
Easymailing is a user-friendly email marketing tool launched in 2020 that stands out for its ease of use and support. It is aimed primarily at SMEs, communication agencies, and freelancers.
It offers advanced segmentations and a very intuitive template editor with a wide variety of templates.
With the free version, you can have up to 250 subscribers and send 2,000 emails monthly. The paid plans start at $13.40 USD per month, with unlimited sending.
The Easymailing team accompanies its customers at all times and they offer support through different channels like email, chat, and telephone.
3. Mailify
Mailify is an email marketing bulk SMS tool that offers a free plan with unlimited contacts and a marketing automation tool. It offers an intuitive editor, EmailBuilder, to design attractive newsletters as well as responsive templates and professional HD images for free download. It features free smart features such as predictive sending, heatmap, interval sending, etc.
Mailify stands out from its competitors in a few ways. First, it allows you to import unlimited contacts, which is not always true with free email marketing tools. Second, it is available in 6 languages (French, English, Spanish, Portuguese, German, and Dutch). It can also connect with more than 30 applications, such as Google Analytics, WordPress, and PrestaShop. Finally, it offers free consulting in all languages.
4. ActiveTrail
ActiveTrail is an email and marketing automation platform that helps businesses create and execute personalized and effective marketing campaigns.
It also allows you to segment your contact list and send personalized messages to specific groups, increasing the relevance and effectiveness of your campaigns. In addition, you can track and analyze the performance of your marketing campaigns in real-time, allowing you to optimize your strategies for better results. With this tool, you can create and send newsletters, welcome emails, cart abandonment emails, and more. You can also integrate ActiveTrail with your favorite marketing tools, such as Google Analytics, Salesforce, and Zapier, to get more information about your campaigns.
ActiveTrail is a complete marketing automation solution that allows you to create a powerful customer journey across multi-channel scenarios (email, SMS, WhatsApp, push notifications, social media, etc.) and deliver the right message to the right person, at the right time and through the right channel.
Try ActiveTrail for free today and take your marketing campaigns to the next level.
5. SendPulse
This free email marketing tool is relatively new but has garnered a lot of positive feedback from users. It is a great option for businesses of all sizes looking for a simple and affordable way to send out email marketing campaigns.
The free plan allows you to send up to 23,000 emails monthly to a database of up to 500 subscribers. Starting at $6.20 monthly, the paid plans also allow you to send SMS and push notifications.
In addition to being generous with the sending limits, this tool also has a very simple interface, so it is ideal for getting started in email marketing.
6. Benchmark
This tool focuses on simplicity and attractive designs, as it offers the possibility to customize email templates and is available in eight languages.
The free plan allows you to have unlimited subscribers and send 250 emails per month, so it's quite generous. Paid plans start at $11 monthly and include advanced automation and A/B testing features.
One of its most notable advantages is that it allows you to send video email marketing campaigns. In addition, it integrates easily with a multitude of tools.
7. Mailjet
This tool serves more than 150 countries and aims to be a global solution for all email marketing needs.
The free plan allows you to have unlimited contacts, but you are limited to sending 200 emails per day or 6,000 emails per month. To remove this limit and Mailijet's branding and have 24/7 support, you can choose one of their paid plans starting at $17 monthly.
8. HubSpot CRM
The HubSpot CRM is free customer relationship management (CRM) tool that helps business track leads and manage customer relationships. It is a powerful tool that can help businesses of all sizes grow.
The free version of HubSpot CRM allows you to have unlimited contacts and send 2,000 emails per month. This is a great way to send individual personalized responses to your leads and customers. You cannot send mass mailings like a newsletter in the free plan. However, you can use HubSpot CRM to track your email campaigns and see how they are performing.
9. VerticalResponse
This veteran email marketing company has been in business since 2000. It stands out for its integrations with CRM and social networks and includes tools for scheduling unlimited posts on Facebook or Twitter.
As of today, the free plan is a free trial that allows access for 60 days to all the tool's functionalities without the need to leave credit card details. You can cancel your account or pay the minimum fee at the end of the trial period. For $11 per month, you can have unlimited emails, autoresponders, phone and live chat support, landing pages, and white-label emails (without the VerticalResponse logo).
10. MailChimp
MailChimp is one of the most popular free email marketing tools on the market for small and medium-sized businesses, estimated to have over 15 million users. And judging by the reviews they post, they love it!
The free plan of MailChimp allows you to have up to 2,000 contracts in the database and send up to 10,000 emails each month. In addition, Mailchimp has evolved in recent years and is no longer just a tool for sending emails; it aims to be a CRM where you can centralize your contacts, create automated workflows, landing pages, and forms, integrate your social ads and Google Ads campaigns and send mass emails.