By Anna Ribas, on 30 December 2021
Two billion people worldwide use WhatsApp to send and receive text messages and other content. It is ranked as the most used mobile messenger app in the world. For this reason, the service is becoming increasingly interesting for marketing managers. But what potential does WhatsApp have when it comes to marketing?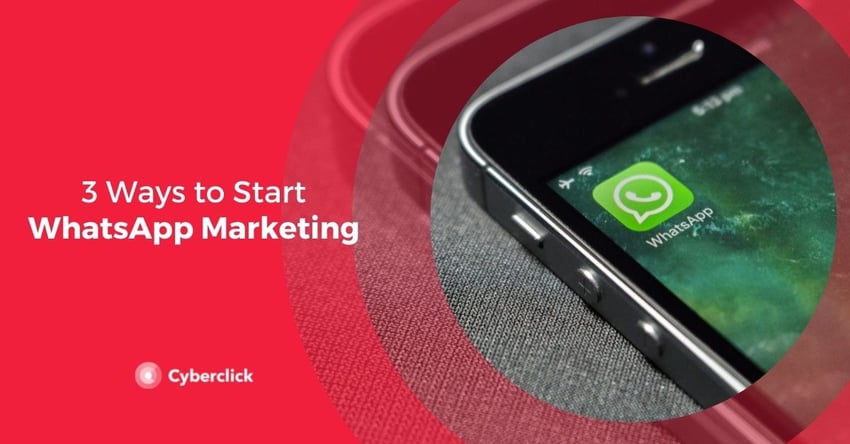 Facebook has made WhatsApp into a revenue-generating channel through its WhatsApp for Business API. In short, API stands for "Application Programming Interface" and it is a medium for different apps to communicate with each other. For example, when you call an Uber, the Uber app uses Google Maps API to find and connect to nearby drivers.
WhatsApp for Business API charges business accounts for replies that are sent 24 hours after the message was received. For this reason, it is important to keep in mind the size of your customer base when deciding if you should add WhatsApp to your marketing strategy.
1. WhatsApp Business
WhatsApp Business separates your personal messages from your company messages. It looks more or less the same as the conventional application, but with more professional touches. In the settings tab, you can find sections like statistics and company settings, where you can analyze data and choose what type of company you are. WhatsApp Business also verifies certain companies so that people know who they are communicating with.
The application gives brands the opportunity to talk with customers, improve their customer service, and launch personalized promotions. The app is available in iOS Store and Google Play.
2. WhatsApp Ads
Though brands can't currently advertise directly on WhatsApp, businesses can link their Facebook and WhatsApp Business accounts–meaning, brands can send users to WhatsApp from Instagram or Facebook ads with a "Send Message" CTA.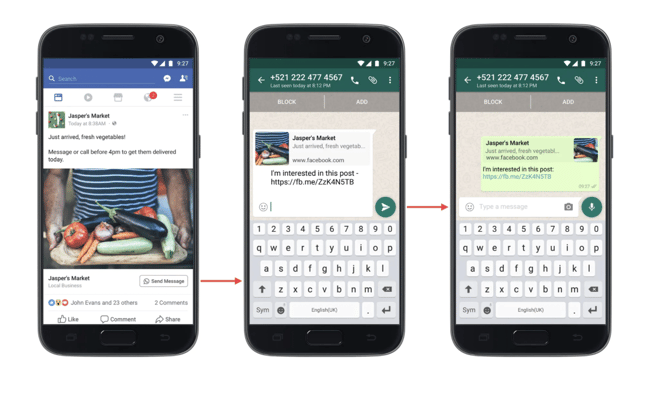 Facebook Integration: Connect Directly With Your Audience
WhatsApp ads are integrated into Facebook advertising so companies can create ads directly from Facebook Ad Manager.
In addition, WhatsApp has information on its users through Facebook. If a user on Facebook "likes" a brand, the brand can contact him or her directly by sending a message through WhatsApp. This may seem invasive, but it is also a highly effective way for companies to contact potential consumers.
3. WhatsApp Newsletters
Newsletters have the advantage of retaining customers over the long term and building customer loyalty. They inform recipients of promotions, news, and discounts.
The difference between a classic email newsletter and a WhatsApp newsletter is that the newsletter is that the latter is sent via the messaging app. This way, it won't get buried in the recipient's inbox. Instead, it will appear in the same place as the user's personal WhatsApp messages. This is a way to make your customer feel personally addressed and to develop a long-term relationship.
WhatsApp Newsletter: How Users Can Subscribe In 6 Steps
Users enter their mobile numbers into a form.

The WhatsApp phone number of the marketer is displayed.

Users add the marketer's number to their contacts.

An activation message about the opt-in is sent to the marketer.

The company then uses WhatsApp to contact the user.

Unsubscribing from a WhatsApp newsletter is done by the user sending a specific message (e.g., "Stop").
WhatsApp Marketing: Which Companies Will Benefit?
Companies with a younger target audiences can benefit from WhatsApp marketing, as it allows for a personal approach to mobile users. It can be a cheap efficient way to ensure long-term customer loyalty and more sales.