By Jessica Bubenheim, on 13 March 2019
In the world of startups technicalities tend to consume a large proportion of time and budget, leaving digital marketing to when it's already too late. Objectives will hardly be achieved if a start-up is not able to communicate its message and value proposition to their target audience.
The digital marketing plan is a document that captures the objectives and strategies of a company in the digital environment.
Consolidating a clear plan helps startups communicate their unique selling point (USP)so that the audience understands the differential value of the company or product. A few foundation points, will guide you to answer two crucial questions: what do I want to achieve? And how can I get it?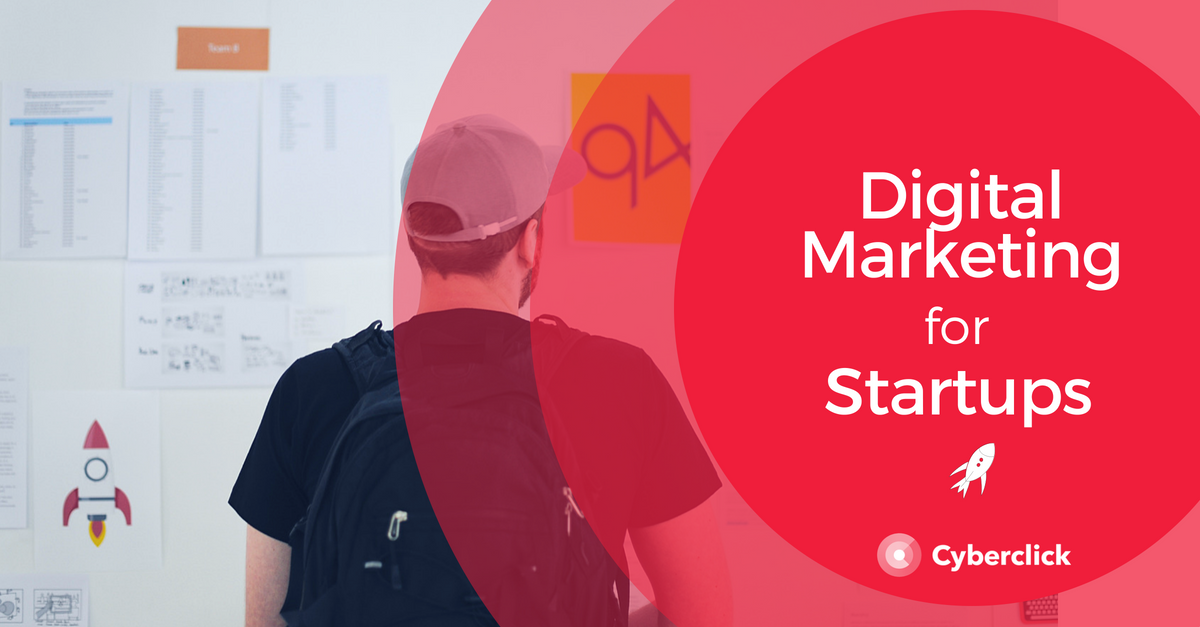 1. Analyze your Market
Entrepreneurs tend start off thinking the whole world needs the products they're bringing to the market. Realistically, the first step is to stop targeting 10% of the Chinese population and identify the niche that you can actually reach.
Start by analyzing the marketing environment to gain a clear and realistic overview of the current situation. An external analysis will prove important for contextualizing and an internal analysis will serve to audit the online presence of your startup.
The marketing environment is vast, including actors and forces outside marketing that affect marketing management's ability to build successful relationships with their audiences. It can be broken down further to the macro and micro environment.
Macro-environment: it consists of the larger societal forces that affect the microenvironment. For this analysis it is necessary to use varying and updated sources (studies, reports, news, search tools).
PEST analysis. Matrix that identifies the political, economic, social and technological factors of your firm's environment.
Market Analysis. Qualitative study that collects the most relevant aspects regarding the dimension, the user and the trends of the online market where your startup operates. Understand your market by defining your target age, geographic location and sex to know the approximate size of your niche.
Analysis of the competitive environment. Selection of a representative sample of competitors. Analysis of their most relevant strategies and actions in the online field. It investigates the saturation of the market, number of competitors, what is its proposal of value, prices, etc.
Microenvironment: it consists of the actors close to the company that affect its ability to serve its customers. It includes the company, suppliers, marketing intermediaries, customer markets, competitors and publics.
Focusing on digital marketing specifically, web and social media channel are analyzed to understand the online presence of your startup.
Web audit. We attend aspects such as search engine positioning (SEO), usability, design and web architecture. For this analysis useful tools include: Woorank, Metricspot, SEMrush, SEOmoz, Google analytics …
Social media audit. Special attention is paid to the metrics typical of the different channels of Social media. Blog (visits, comments), Facebook (likes, outreach, people who are talking about this ...), Twitter (RT, tweets, favorites ...).
For a final evaluation of your marketing environment SWOT is your go to tool. A SWOT Analysis draws the critical strengths, weaknesses, opportunities and threats from the strategic audit. Critical success factors are the strengths and weaknesses that most critically affect an organisation's success. They are measured relative to competitors. Do you offer something different that makes you stand out?
2. Keyword Analysis
Once you've defined the niche, learn how they're going to find you. This is important for your social media strategy, content and SEO.
Start with a small list of keywords that clearly define your product. Then, expand it with secondary keywords. Use free tools such as Google.
3. Define The Success
The objectives are the most critical part of your online marketing plan. What you define as success/goal must be realistic and make the whole team work to reach it. Be consistent with the objectives. No matter how they are defined, the important thing is that they are achievable and that they are linked to real growth.
Keep in mind that the objectives of online marketing have a direct relationship with the general objectives of your business. Consequently, they have to be consistent with what you are and what you want to become beyond the digital environment.
Google for example uses the OKR framework to connect objectives in a hierarchical way to measurable results, enabling employees work together in one unified direction:
Objective. The first step is to define a goal.
Key results. The following are a number of quantifiable key results to assist in achieving that objective.
4. Set KPIs
What metrics will allow you to define success? Make sure the metrics are measurable and specific. The evaluation of results is a crucial phase in any online marketing strategy, because it allows to see whether the objectives are really being reached and if necessary a reorientation of actions. To make this possible you must define a series of indicators or KPIs at each strategic point. The idea is that the KPIs are distributed in the conversion funnel from the first contact until it is monetize.
5. Define a budget
One of the fundamental questions of any marketing strategy is how much can I allocate for my startup marketing?
Defining the budget requires a balance of income and expenses for the duration of your online marketing plan (recommended is between one and three years). Once you understand the cash outflows and inflows of varying strategic marketing activities, you'll be able to establish your profitability threshold and an estimation of ROI.
5 ways to startup new user contacts
Have you just launched your startup? Or are you just looking to increase your new user contacts?
When we first saw the startup of the scene of digital marketing, it was somehow easy for startups to get new user contacts through digital marketing. When email marketing was less saturated, users were at ease to subscribe to newsletters and follow social media channels of new startups. When user contacts were not yet so caught up in their cognitive Adblock and security patterns, but simply open to what was coming. But now with a saturated world of startups and digital content, users are having a tougher time knowing to decipher whether the digital content or activities you are offering them will be worth their attention and data. In any case, the question that seems important to ask, is how do we get the quality digital content that your firm has carefully crafted to quality new user contacts and start up new leads? When both your firm and your target user audience keep their same digital habits, that makes it difficult to break out in order to make new connections.
Today we're exploring some practical ideas on how startups can get new user contacts. Surely you know yourself that new users will not just ring the doorbell on you. We have to get out sooner or later to generate new user contacts. Often it's not that easy, but the following tips are a great way to jump-start.
1. Start up your social media
The easiest way to get in contact with new users is to use the social media networks. Even if you may have doubts about the effectiveness about using social networking sites like Facebook or Instagram, they are a huge benefit when users are looking to get to know you. Here it's important to have a complete profile in order to bring the highest sense of transparency, security, and trust to your brand. It's about using these platforms to get in touch with your users, and give them a first impression of your organization's offering.
In order to get your first impressions, be proactive and seek the users that could be looking for a brand just like you! In social media sites there are meanwhile groups and communities that have formed for highly specific activities and needs. Simply search for different terms and join the groups. Watch what happens there. Try out different engagement techniques and see what works. Of course you have to be careful here - as everywhere in digital marketing not to appear to be delivering spam or pushing your own agenda. Usually however, you just meet a lot of like-minded leads who could become your most loyal clients in the future.
It is also worthwhile to experiment in search engines in general. Search for forums or blogs relevant to your business activity. Enter keywords relevant to your brand and explore the existing conversations in your field. Just try it out and see what comes up, there may be a whole community of leads waiting for you to get in on the conversation and hear about your offering.
2. Get active digitally
Do you have ideas of fun business activities that you've always wanted to take on? Fostering a user self help community through a forum, writing a blog, creating an academy for your most active users, engaging with global users in real time through live streaming? Then this could be the right time to try it out. Explore the various types of online activities that could be relevant for your business area. Checkout the Cyberclick methodology of funnel advertising. The prime objective of the Funnel Advertising Methodology is to impact users through quality content at the most opportune time, adapting over time to fit the client's needs – depending on where they fall in the buying process. Consumers will find themselves more attracted to your company, especially since you will be offering digital content and online activities that they enjoy. In doing this, you will entice them to come to you, instead of you going to them.
In this way, you always meet users who like what you offer. You almost kill two birds with one stone: you do something that you wanted to do for a long time, and you also get to generate new user contacts.
3. Open up on new startup plans
Our experience shows that you can get in contact with new users by openly sharing plans for new business undertakings. That is, when you are planning to launch a new offering, communicate your plans with your existing user base, letting them know what you've got planned for them. This will allow you to gauge customer perception through user engagement with your ideas on your communication channels. This will also allow your existing users to recognize whether their contacts could benefit from your new offerings. Maybe someone knows someone who knows someone who needs just what your planning to offer. It's important to ensure you are ensuring service excellence and keeping your existing user contacts happy, when you are looking for these users to become your brands evangelists and give referrals.
4. Communicate brand personality digitally
The personality of a brand is the concept that determines its values and behavior. Defining a brand personality provides us with guidelines to work properly in your communication.
Successful brands often have defined brand personality and direct all their communication efforts in the same direction. This creates a brand experience that attracts users and generates users to loyal customers. Remember, it's important to keep your existing user contacts happy, when you are looking for these users to become your brands evangelists and give referrals.
When you ask your existing user for a reference, make sure you communicate that together you are doing a favor to a third person (your brand will solve a problem for this new user). When you emit positivity and confidence in your brand personality, and your users feel in line with your values, your users feel confident to refer you. Your existing user will feel that you will make him look good in front of your referral.
5. Reactivate inactive users
All brands have experienced a loyal and active brand user all of a sudden falling inactive on them, right? Why is it that an interested user falls silent on us like that? Often it's nothing personal, and really has something to do with the users personal relevance for your specific offerings at that specific time.
Has your users context potentially changed? Have your offerings changed? Has your brands positioning in the market changed? Have your brands activities or behaviours changed?
If the answer to either of these questions, you have a chance at reactivating inactive users. A previously loyal user is worth giving a small refresher. Why not try with something like an email retargeting campaign.
Obtaining contact with new users is not an easy task, but it is vital for our business growth, so make sure to keep these these 5 ways to generate new user contacts at top of mind. It's about the initial step to get conversion, so use these techniques to ensure that that your offer is interesting to your user and implies something valuable and useful for them.
Each company must find a startup plan for growth that makes the most sense given its specific situation, opportunities, objectives and resources. We hope this post on strategic digital planning will guide you with development and maintaining a strategic fit between your start-up's goals and capabilities and its changing marketing opportunities.
SeedRocket Campus of Entrepreneurs advises 12 startups from the Internet and mobile sector
The XIII Campus of Entrepreneurs that organizes the accelerator of startups SeedRocket in Barcelona Activa is already underway. This time, it is aimed at projects that have already developed an early version focused on the Internet and mobile devices sector. In total there are 12 finalists who are receiving advice from industry experts and successful entrepreneurs who work with their business ideas. David Thomas, founder of Cyberclick and pioneer in online advertising, gave the lecture "Creating an entrepreneurial culture and an A Team".
For five days, from Monday May 18th to Friday the 22nd Campus participants are being trained in all key areas that companies need to develop an online environment, such as digital marketing, communication, business online strategy, experience from the mentors and other entrepreneurs who have gone through the SeedRocket, legal issues, partnerships, management of people, teams and individual mentoring sessions with each startup to work directly on action plans.
Create an entrepreneurial culture and an A Team
On the morning of May 20 was the lecture by David Thomas, founder of Cyberclick and pioneer in the field of online advertising, which was entitled 'Creating an entrepreneurial culture and an A Team'. According to Tomas, "the culture of our brand is to be built by design, it is consciously designed by us, defining the values that will be the flagship of the company. It is not advisable to let this be unconsciously created by default ".
In addition, the cofounder of Cyberclick advised startups how to better select new personnel that produce better results and have a profile A – of excellence - as it is one of the problems that young companies have in their infancy. Several participants asserted "that they tend to be successful only 30 or 40% of the time when choosing new people to incorporate into their teams." A low rate of success, but it can be improved if the selection process itself is completed with telephone interviews, knowledge tests, emotional skills and an assessment by the rest of the group.
In recent days there were also many presentations of great interest to the finalists. These included, "How to make a presentation to investors" by Jesus Monleón cofounder of Offerum, "How to seduce a Business Angel" by Luis Martin partner of Cabiedes & Partners, "Options of public financing" by José Pedro Tarango of Barcelona Activa and "Marketing in a Startup" by François Derbaix cofounder of SoySuper and TopRural.
3 winning Startups
Friday May 22nd the final presentation to investors and business angels of Seed Rocket will take place and they will decide which are the three winning projects. Although the winner of this award doesn't mean it is a safe investment, they do receive 3 awards related startups Campus partners. An important agreement was also announced.
Seed Rocket
Entrepreneurs Campus is the training program, investment and acceleration of reference for startups in the online and technology sector. The event takes place thanks to the involvement of a network of mentors, to the collaboration of Barcelona Activa and sponsors like Banc Sabadell.
Since 2008, because of the accelerator SeedRocket, more than 2,000 projects that have been analyzed for their team, 140 startups have formed high growth potential over the 12 Campus' made, have gone through the accelerator and of these 53 startups, A total of 40 have managed to receive investment. Globally, they have invested 27 million euros in SeedRocket startups.