By Jessica Bubenheim, on 05 September 2018
The LOHAS (Lifestyle on Health and Sustainability) target market segment is becoming increasingly important. In almost all sectors the phenomenon of LOHAS is spreading. In order to fully maximize the potential for success that lies within this target group, it's important to customize all activities specifically for LOHAS, including marketing & communication, sales, product development and customer management.
This article outlines a complete guide and a comprehensive discussion on the LOHAS market segment. We're recommending a specific approach to your LOHAS marketing activities as this target group requires specific segmentation, processing and tools.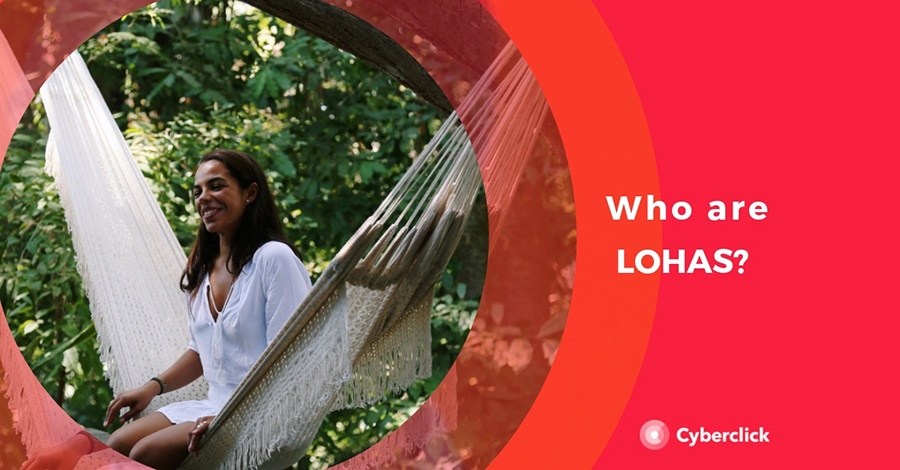 The LOHAS target market segment
The acronym LOHAS is composed of the first letters of "Lifestyle Of Health And Sustainability". Over recent years the LOHAS market segment has become widespread publicly as well as in media. The lifestyle of health and sustainability can be defined as a lifestyle in the sense of a multitude of interrelated consumer attitudes and behaviours that place health and sustainability in the foreground.
The LOHAS expresses a new social desire to take responsibility for social and ecological living conditions for the current and for the following generations. Sustainable consumption is core to the LOHAS especially in the areas of nutrition, apparel, and household.
This trend of social values and consumer behavior is supported by a greater awareness of social and environmental responsibility among consumers. The LOHAS have understood that they can have an impact with their consumption. LOHAS intend to use their receipts as their voting valets, and through their responsible consumption pattern making significant contributions to environmentally and socially responsible production patterns.
LOHAS segmentation statistics
According to surveys conducted by the SevenOne Mediabasic Study, the LOHAS willingness to pay is evident for local products that can be described as energy-saving or 'green'. In further studies, LOHAS show a high willingness to pay more for ethical products.
The ConsumerView study questioned consumers' understanding of sustainability issues. The study was carried out with 2,000 household leaders with the aim of understanding the extent to which sustainability aspects actually influence the purchasing decision. The results can be summarized as follows:
The theoretical understanding of sustainability is great, almost 40% of those surveyed concretely associate sustainability with the conscious use of resources.
Sustainability plays a role in every 5th purchase decision. Among baby food, meat / fish and fruits & vegetables sustainability is a top influential factor.

After price and brand, sustainability is the third most important factor in the purchase decision. Sustainability ranks before packaging and advertising.
In everyday consumer behavior, there still exists a mind-behavior gap. This shows a gap between a growing willingness of consumers to switch to sustainable alternatives, and actual purchasing decisions. Cognitive dissonance and lack of freedom in consumer choice are identified as the two main factors keeping customers from making the 'green switch'.
According to a study by the Federal Environment Agency, the LOHAS target group can be identified by the following characteristics:
LOHAS Women tend to behave more ecologically than men.
The generation of 21 to 33 year olds is least environmentally friendly, whilst the 50 plus generation is just the opposite.
Higher education is a positive influencing factor with regard to environmental behaviour

There is no significant correlation between income and environmental behaviour.

Personal values are clearly classified as the most important influencing factor.
Digital marketing strategy LOHAS'
LOHAS are actively engaging with various digital media channels. An inquiry with Google Trends in the beginning of 2015 showed an explosive spread of the search term LOHAS as it yielded 12,600,000 results.
Gain awareness through notable platforms.

Social communities and social media today outnumber classic content websites. One of the most popular social communities that brings online transparency through so called sustainability media is, "WeGreen". WeGreen has established itself as the sustainability traffic light, giving the green light to CSR-engaged brands. WeGreen makes CSR related information easily available with the barcode scanner mobile service "barcoo". Food product barcodes can be scanned using a smartphone. The products are identified online and associated with the corresponding companies and associated CSR information. It is the broad mass of consumers who provide an unprecedented level of information transparency through this medium. The well-networked consumer is thus able to determine the value of a brand in virtual space and thus decouple branding from the classic functions of marketing. Further sites include:

https://www.treehugger.com/business/

and

https://bcorporation.net/

among others. Strong influence from these social communities makes social ads highly relevant.
Provide transparency through content marketing. Thanks to modern information and communication technology, LOHAS are seeing a constant increase in both the information quality and transparency. New website offerings and communities that increase information transparency are expanding and offer a increasing connectivity within the LOHAS community. Through this the LOHAS community is empowered, for example with real-time ethical standards by sustainable businesses today. To get your brand noticed among the LOHAS community, it's important to publish relevant content that is easily shareable among these online communities.
Honesty for customer loyalty. In the digital age, one activity to steer clear from is greenwashing. This type of false 'sustainability marketing' is increasingly being exposed, creating a true "shit-storm" of outrage on social media. Exposed greenwashing activities may result in a persistent negative corporate image. A prominent example from 2010 is the Greenpeace campaign against the food company Nestlé. After consistently making sustainability promises to their customers Nestlé used palm oil for the production of a chocolate bar. Their palm oil production destroyed vast areas of habitats for endangered species, and once these unethical activities were uncovered, the social medias were outraged. Find out more on customer loyalty here.
The LOHAS target market segment are consumption-critical consumers. It can be said that the LOHAS with their new value structure quite certainly trigger a new understanding of consumer behavior. The LOHAS strong affinity with technology and their increased media behavior (internet usage) make make the group very communicative. With a large portion of the LOHAS group involved in social media and blogging, the target group can be classified an 'opinion-maker' and their customer satisfaction is to be made a priority.