By Marina Sala, on 16 November 2022
In marketing, we always try to anticipate trends. This is the only way to adapt to a constantly changing industry and to reach future customers wherever they are.
Fortunately, more and more predictive marketing tools are becoming available to help us know what will happen based on the vast amount of data we have at our fingertips. This is a fast-growing sector that can be key in differentiating you from the competition. Do you want to know what predictive marketing is and how to implement it in your company? Read on!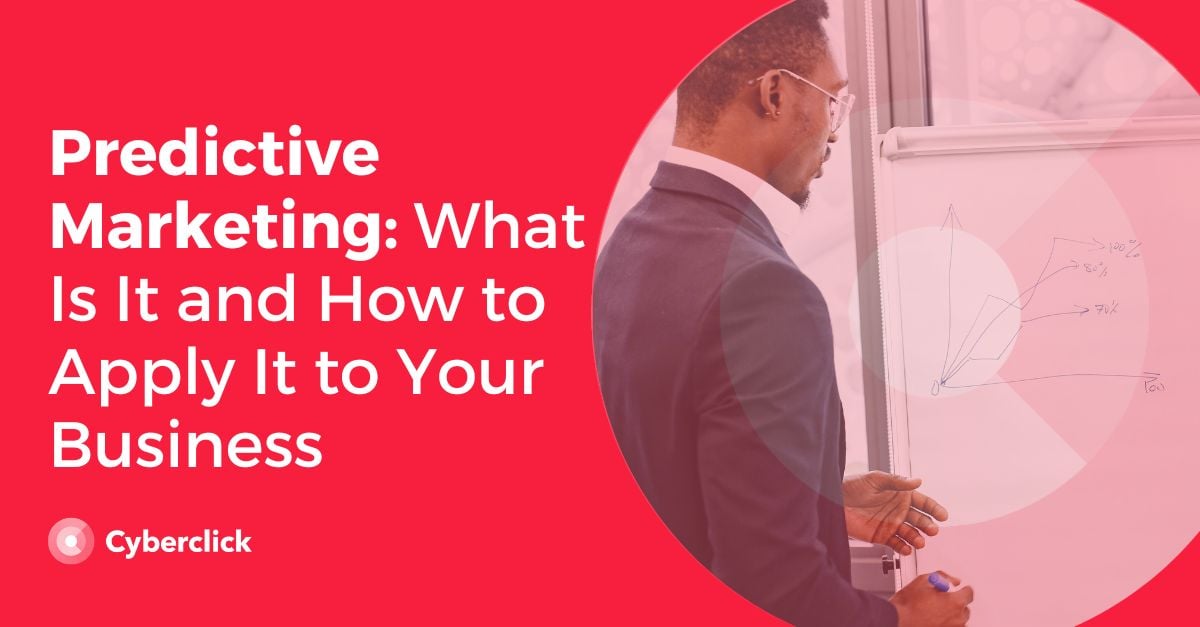 What Is Predictive Marketing?
Predictive marketing uses data on customer behavior, purchase and search history, web analytics, and more to predict the success of marketing strategies. It uses a variety of techniques to analyze the behavioral patterns of a brand's target audience in real time to forecast what products and services people will choose in the future.
Predictive marketing is closely related to data science and data mining, as it uses large amounts of information to identify patterns and anticipate them.
Among its practical applications are making personalized recommendations for products and services, predicting buying patterns, or calculating the probability of a user becoming a customer.
What Predictive Models Exist in Marketing?
Predictive models in marketing are systems based on data and statistics that help us make forecasts of all kinds. These are useful for developing marketing campaigns and communication strategies.
Here are five examples of models used in predictive marketing and their applications.
What Is a Predictive Marketing Study?
Predictive marketing research collects data and looks for patterns in order to predict consumer behavior. Predictive marketing studies consist of the following steps:
Define the objectives you want to achieve with the study.

Collect the necessary data, either by data mining techniques, using data from intelligent devices, etc.

Process and standardize the data to be able to perform an analysis.

Perform the analysis and obtain relevant statistics.

Create predictive models from this information.

Apply these predictive models to your company to draw conclusions and determine the next steps to take.
Advantages of Predictive Marketing
The predictive analytics market is growing at a rate of 23.2% per year. The reason for this growth is that it is becoming easier to incorporate these kinds of techniques and benefit from their many advantages, such as:
How to Introduce Predictive Marketing Into Your Business
Predictive marketing has the potential to improve many areas of your business and marketing, but you may be wondering where to start. Here are some useful applications of predictive marketing that can help get started and see results.
Predictive Marketing Tools
Finally, let's take a look at two tools that can help you start implementing predictive marketing in your company and take advantage of its benefits right now.
Predictive Lead Scoring from HubSpot
Lead scoring is one of the areas with the greatest potential when it comes to predictive marketing. It consists of assigning each lead a score that reflects its probability of becoming a customer. Based on this score, the lead is either discarded or assigned to different automated communication flows to accompany it on the path to conversion.
HubSpot's lead scoring tool uses all the information collected from your customers, from the first page they visited on your site to the last action they have taken. All this data is analyzed using machine learning techniques to obtain predictive scores that reflect the likelihood of conversion.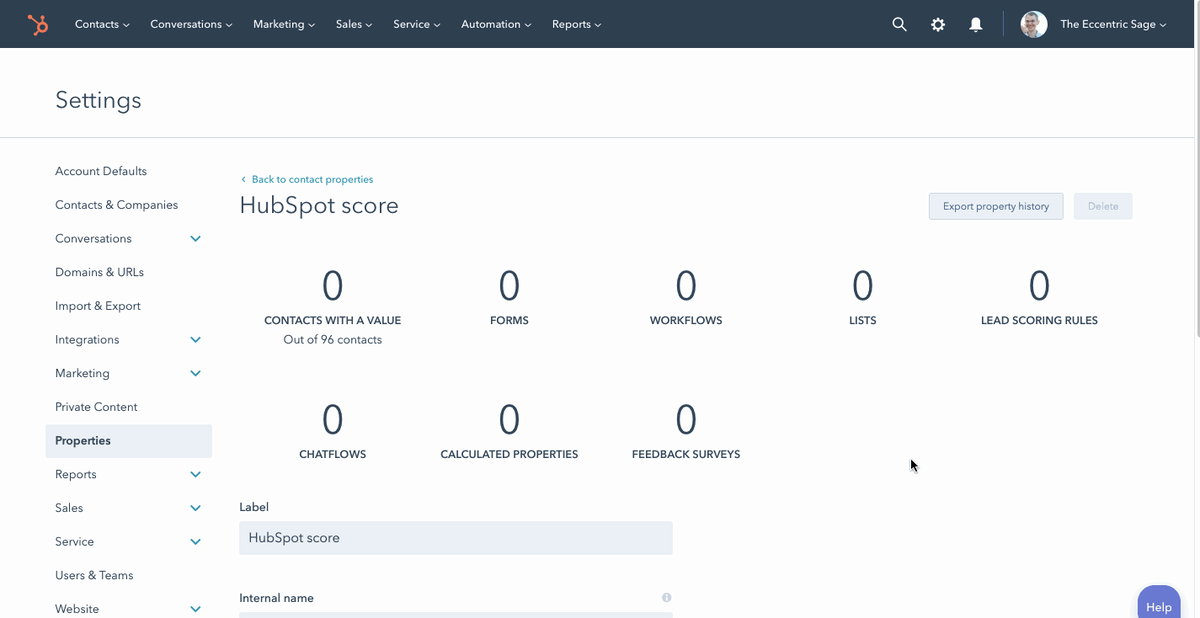 One of the most interesting aspects of this tool is that it gets smarter over time as it collects data and tests its predictions. Therefore, your lead scoring strategy is automatically optimized.
If you prefer to have more control over the elements taken into account in lead scoring, you can also use more traditional lead scoring methods.
ByRatings
ByRatings is a complete solution that incorporates predictive marketing techniques throughout the marketing funnel to improve the performance of your marketing and sales teams. Its products respond to different business needs such as: