By Laia Cardona, on 24 August 2022
Lead management is an essential step between attracting traffic to your brand's channels and generating conversions.
In digital marketing, there is a lot of talk about lead generation strategies. But in this article, we'll talk about how to manage leads to make sure they become customers. Learn about the essential techniques to manage and qualify leads, the types of leads that exist, and best practices.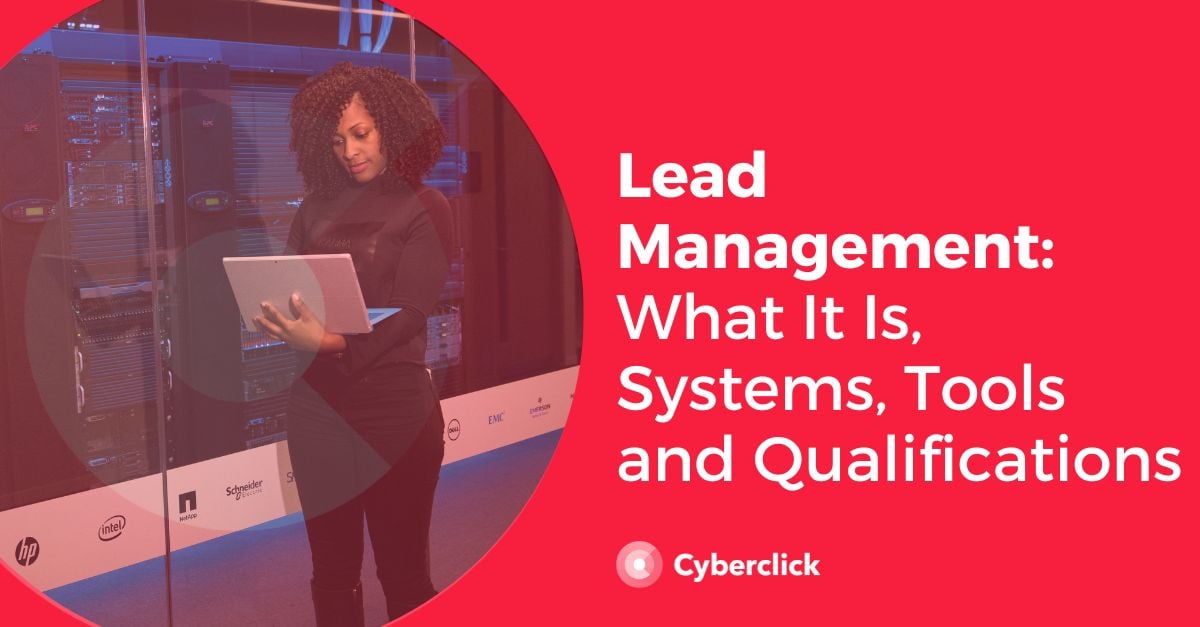 What Is Lead Management?
Lead management is a stage in the inbound marketing process that consists of a series of coordinated marketing actions aimed at converting leads into customers. To facilitate this process, companies often use specific software solutions, such as CRMs.
Efficient lead management should be based on these 3 factors:
Essential Techniques to Manage and Qualify Marketing Leads
Lead Scoring
Lead scoring is a marketing automation technique that consists of assigning a score to leads based on their correspondence with the buyer persona, the stage of the buying process they are in, and their level of interest in the company.
This score is assigned based on a lead scoring algorithm adapted to the situation and needs of each company. It can be manually created or automated.
Lead Nurturing
Lead nurturing is the process of preparing and accompanying leads throughout the customer journey until they become loyal customers.
Normally, this process is done through a series of workflows or communication flows, in which the lead is sent a series of messages spaced out over time.
During the lead management process, you should create different workflows for your leads depending on their customer profiles and the stage of the buying process they are in. Then, assign the leads to a workflow depending on their lead score.
What Types of Leads Are There?
Correctly classifying contacts is an essential step in lead management. One of the most commonly used methods is to classify them according to their temperature.
Best Practices for Good Lead Management
Let's take a look at some best practices for effective lead management:
Why should you implement lead management software?
3 Tools to Manage and Qualify Leads
1. HubSpot
HubSpot is a leading inbound marketing solution that includes all the tools you need to capture, qualify, manage, and convert leads from start to finish.
Its different modules include all kinds of functionalities, including marketing automation, advanced analytics, sales management, SEO and much more.
2. Monday
Monday is a lead management tool with a very simple and intuitive design, including flexible automations, dashboards, workflows and different data visualizations. It can be adapted to companies of all sizes.
3. Pipedrive
Pipedrive helps you focus on lead qualification activities and allows you to integrate many other related applications. Thus, your marketing and sales teams can work together and keep track of the entire buying process.