By Laia Cardona, on 24 May 2023
Instagram, aside from being one of the most popular social networks and a platform that enables companies to connect with their audience, increase visibility, and foster interaction, also serves as a social shopping tool.
The Instagram Shop feature empowers brands to establish a virtual storefront where users can effortlessly explore and discover the products and services they offer. Now, the question arises: How can one create such a store on Instagram? We'll help you out!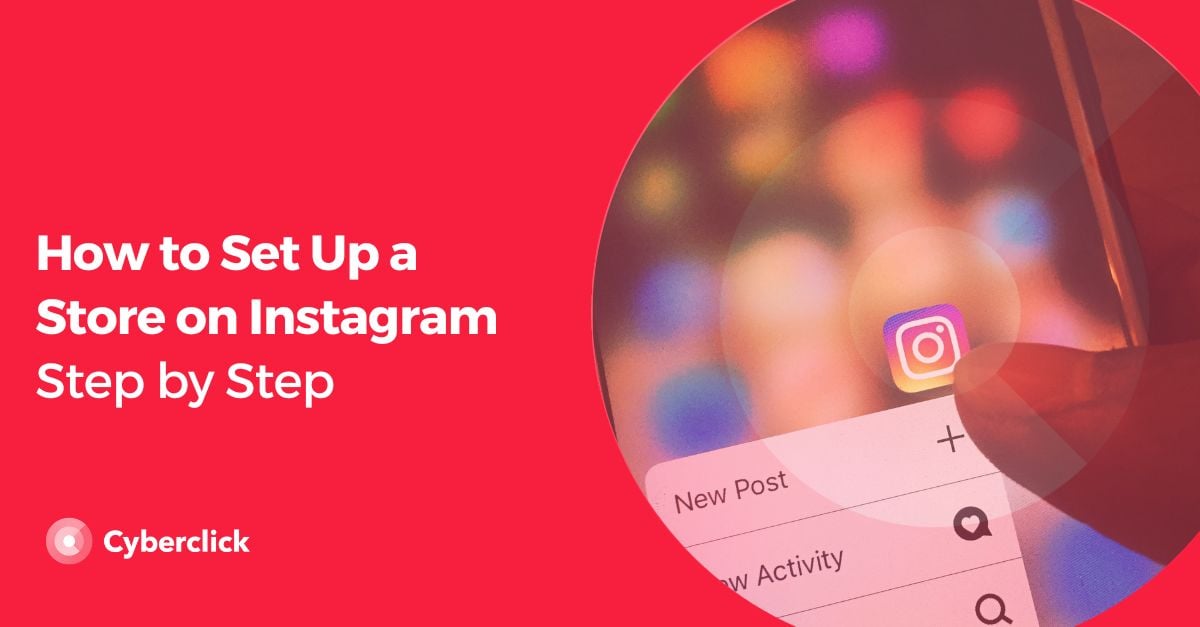 What Is an Instagram Shop?
An Instagram Shop, or simply Instagram Shop, allows brands to display and promote their products directly through their posts on this social network. In other words, it transforms Instagram into a catalog of sorts, enabling the brand to reach new customers.
These posts can appear in the feed, stories, reels, or through direct messages. Users can access them directly from the brand's profile or discover them in the Explore section. They can also find the products within the Buy or View Shop tabs if these features are enabled. Additionally, products can be tagged in posts similar to tagging a friend, but with a limit of five items.
One of the main advantages of using Instagram Shop is that users can view all the products without leaving the app. By clicking on a product, they can see its price and learn how and where to purchase it. Brands based in the United States that have access to Instagram Checkout can even sell their products directly on Instagram, eliminating the need for users to leave the application.
How To Set Up Your Instagram Store Step by Step
Setting up an Instagram Story is pretty simple.. Here are the steps you can follow:
1. Have a Company Profile
To set up your Instagram store, you must have a company profile. Furthermore, it needs to be located in one of the countries where this feature is available, and fortunately, Spain is among them.
The company must also adhere to Instagram's commercial agreement and commercial policies. Additionally, it is essential to have a website from which customers can purchase these products.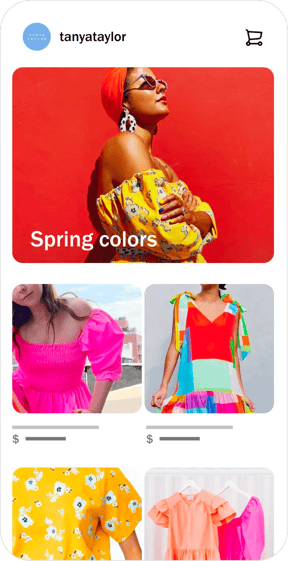 Image via Instagram
2. Convert to Company or Professional Account
If it is necessary to convert to a company or professional account, click on "Edit profile" and select the option "Switch to professional account." Then, you should provide all the relevant information, such as the sector your brand belongs to, operating hours, address, telephone number, website link, and a brief description. Including these details will help users find you and understand your brand better.
3. Connect to a Facebook Page
The Instagram profile can be linked to a professional Instagram account. To accomplish this, go to the Instagram profile and click on "Edit profile." In the company's Public information section, select "Page." From there, you can specify the page to which the Instagram profile will be connected.
If you don't have a Facebook page, you can create one by selecting "Create a new Facebook page."
This step is optional and only beneficial for companies that wish to incorporate Facebook into their strategies as well.
4. Upload the Product Catalog
In Instagram Shop it is essential to have a product catalog, which can be uploaded in two different ways.
One of them is through Facebook Business Manager, where the products must be uploaded one by one manually.
The other is through an e-commerce platform, such as Shopify, which will automatically upload them.
In either case it is important that the product catalog consists of a list of products with price and description and an inventory.
5. Send the Account for Review
Once you have completed all the aforementioned steps, the account needs to be submitted for review. To do this, go to the Instagram profile and click on the Menu icon, then select Settings. From there, navigate to Purchases and look for the option to send the account for review.
Please note that this review process may take several days. However, you can check the status by going to Purchasing within the Settings menu. In certain cases, Instagram may request additional information about the company and verify the website domain.
6. Activate Purchases
Once Instagram has reviewed and approved your request, you can activate the shopping functions. To proceed, click on the Menu icon on your Instagram profile and navigate to Settings. From there, select Business and Shopping. Here, you can choose the catalog of products linked to your account. Finally, click on Done, and your Instagram store will automatically appear.
How to Sell on Instagram Through Your Online Store
If the Instagram store has been set up correctly, it will appear in the profile under the "View store" or "Shopping" tab.
From the "View store" or "Shopping" section, users will have access to a catalog-like display of products. They can click on the products to obtain more information and make purchases.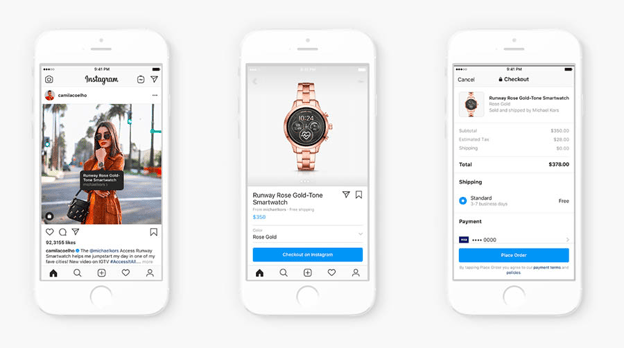 To reach a wider audience, these products can be tagged in various types of posts such as news, stories, reels, and live videos. It's important to create attractive and engaging content to capture the user's attention. A well-executed content strategy is crucial to maximize the chances of selling the featured products or items.