By Laia Cardona, on 17 November 2022
Digital marketing is a way to reach the right users at the right time... or at least that's the theory. But the truth is that if you limit yourself to segmenting your campaigns with demographic data, you may be missing out on opportunities.
In contrast, intent marketing makes it possible to understand what users really want at a given time and reach them when they are most inclined to buy. So if you want your digital marketing to be more effective than ever, keep reading!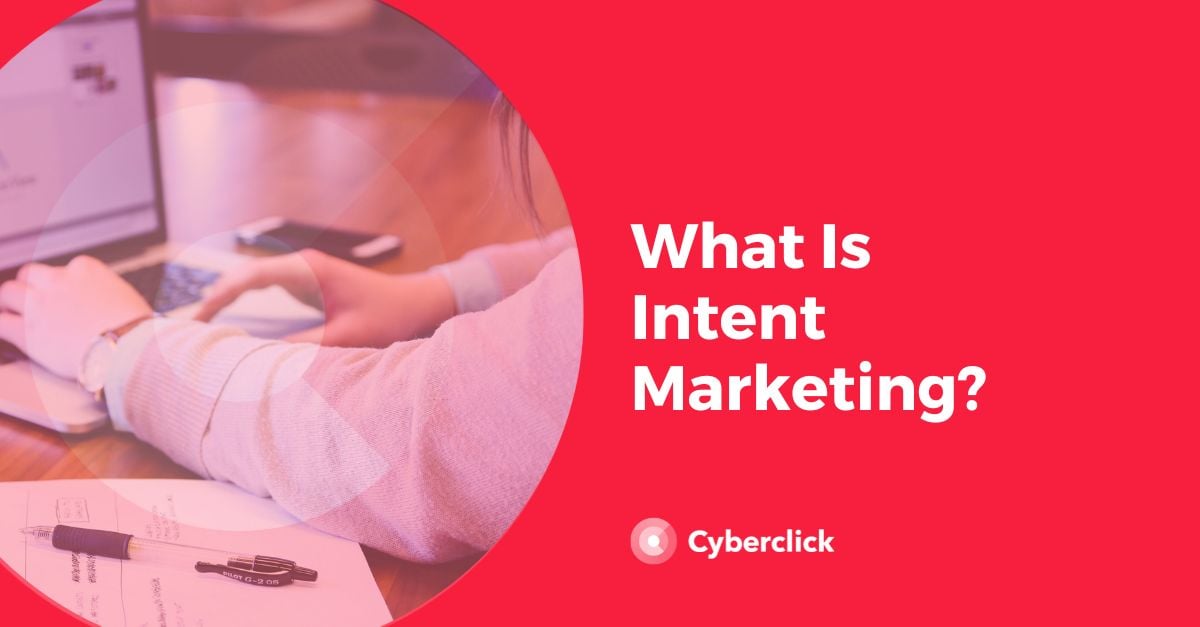 What Is Intent Marketing?
Intent marketing aims to satisfy the intent of a potential customer. In other words, it's focused on identifying what consumers really want or need and then responding to those desires or needs accordingly. This way, you can offer them the most appropriate product or service at the right time.
Characteristics of Intent Marketing
Be relevant. Consumers are tired of receiving advertising that doesn't interest them. To do effective intent marketing, brands need to be able to properly manage data to understand what each customer needs in real-time.
Be in the right place at the right time. Today's consumers have become accustomed to being able to shop wherever and whenever they prefer and are looking for instant gratification. Therefore, you need to understand the customer journey in order to be present through different touchpoints.
Deliver a seamless customer experience. Problems, complications, or delays during interactions with the brand cause the cart abandonment rate to skyrocket, so you need to optimize the experience by implementing marketing automation solutions.
How Does Intent Marketing Work?
Intent marketing campaigns consist of four key steps:
Analysis: You need to thoroughly understand both your buyer persona and the customer journey, bearing in mind that it is different for each consumer. This way you will be able to identify when to interact with each user.

Capture: In order to generate leads and sales, you should know the preferences and purchase intentions of each customer and target those most likely to convert.

Personalization: You should address each potential customer in a way that has a positive impact on them and with an offer that adapts to their needs.

Consolidation: Through lead nurturing (before the sale) and loyalty strategies (after the sale), you're actively nurturing the relationship with the customer to sustain the relationship for the long term.
What Is the Difference Between Intent Marketing, Permission Marketing, and Outbound Marketing?
Outbound marketing is the promotion of a product through advertising that the customer hasn't requested. It corresponds to classic forms of advertising, such as telemarketing, print advertising, radio, and television commercials. It's also prevalent in digital marketing in the form of cold emails or banner ads.
Permission marketing is an alternative to outbound marketing in which marketers must request permission directly or indirectly before sending commercial communications to consumers. It's therefore less invasive because the user has already opted-in.
Intent marketing seeks to adapt the company's message to its audience, depending on where they are in the customer journey.
Benefits of Intent Marketing
Adapts to today's customer journey. Traditionally, the customer journey was standard for everyone, where each potential customer went through the same stages before deciding to buy. Today, this is no longer the case – customer journeys involve multiple devices for search, comparison, and conversion.
It allows you to get to know your customers better. In the past, the buyer persona was created based on static customer data such as age, gender, location, or job title. With intent marketing, on the other hand, you analyze big data on real customer behaviors to identify who is really interested in your brand at any given time.
Optimize content marketing. With intent marketing, you have information about the interests of your target audience, which gives you a great starting point to create relevant content. Once the content is published, you can analyze what is most effective in advancing the customer journey and generating sales.
It improves engagement. Intent marketing is characterized by its high relevance at the right time. Therefore, it's much more likely to generate engagement.
It opens up new possibilities for personalization. Intent marketing makes it possible to personalize offers in real-time. Thanks to big data and machine learning tools, you can personalize content, products, and offers at every step of the customer journey, for example, by sending a personalized coupon at a time of high purchase intent.
Improve conversions. Intent marketing allows you to achieve better results since you are targeting the people who are most likely to buy your products at any given moment.
3 Intention Marketing Success Stories
1. Kleenex
Kleenex is a very necessary product when you are sick, but not very useful the rest of the time. Therefore, the brand had the challenge of identifying not only who to target their ads to, but above all, how to do it at the right time.
While researching the market, Kleenex found that people with cold and flu symptoms preferred to turn to Google for answers to their questions rather than go to the doctor. Since flu and cold-related keywords were searched for more, they used Google Ads and identified areas where there were outbreaks of these illnesses even before they were detectable in official statistics.
With all this data, Kleenex allocated 96% of its advertising budget to areas that were experiencing flu and cold outbreaks in 2012. In doing so, they managed to increase their sales by 40% over the previous year (over 432,000 packs of tissues!).
2. Neutrogena
The American cosmetics brand Neutrogena wanted to promote its new Beach Defense sunscreen. Traditionally, this type of product is advertised on weather apps, to reach users while informing them of the sun's intensity on a given day. But this has some drawbacks, since users are exposed to the message for a very short time and at a time with low purchase intent.
To optimize its advertising budget and target users most likely to convert, the brand used a combination of weather and geolocation data. Thus, the target audience (women aged 18-54) received invitations to buy sunscreen when the weather was sunny and they were near a pharmacy in an area with high sun exposure. They also added personalized coupons to incentivize purchases.
Due to this campaign, brand awareness increased from 0% to 63%, and purchase intent increased by 43%.
3. Park Stay&Go
Park Stay&Go hotels are located near ports and airports and offer a very specific service: one-night stays and up to two weeks of parking. So, customers can arrive in their car at night, catch their flight or boat the next morning, and then pick up their car after returning from their trip.
To identify people interested in this service, demographic data wasn't enough. Instead, the company pooled information about its customers to distinguish between new users and people who had already stayed at its hotels. The latter received up-sell and cross-sell messages to encourage bookings.
With this campaign, Park Stay&Go managed to increase bookings at its hotels by 28%.