By Enric Llonch, on 23 August 2022
What is a shadowban?
Getting your account banned on social media implies losing visibility among your users. On TikTok, this is known as a shadowban. In this article, we'll explain what a shadowban is, how to detect it, and what to do about it so that it does not affect your visibility.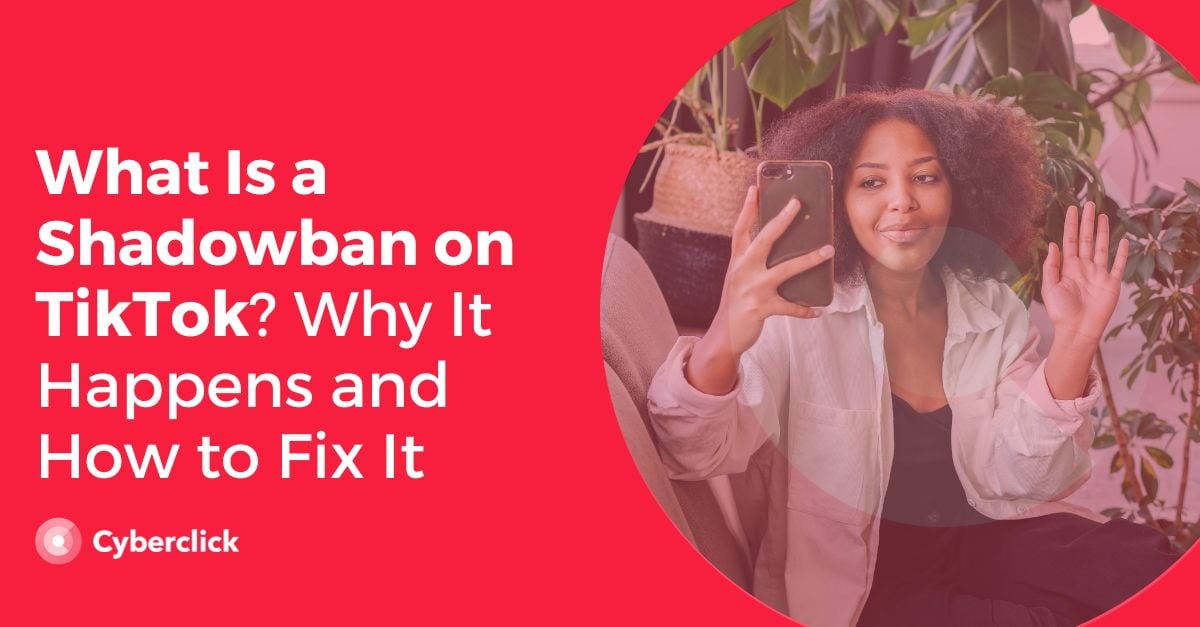 What Is a TikTok Shadowban?
A shadowban on TikTok happens when content posted by an account does not comply with the established rules and regulations. When this happens, it will stop showing your videos. This can be a total or partial ban, but it will directly affect the number of video and profile views your receive.
TikTok is not obliged to inform the account owner that his or her content is being penalized. This means that a drastic drop in your video views could be a cause for concern.
Why the Shadowban Happens
Some causes for why TikTok could silently restrict an account are posting hateful, violent, or sexual content, fake news, drugs, videos with copyrighted music or plagiarism, and more.
Although it is moderated automatically, if multiple users report a video, a shadowban can occur.


How to Find Out if Your Account Is Affected by a Shadowban
As mentioned above, TikTok is not required to report that an account has been shadowbanned. However, there are a number of factors that could indicate that the account has been penalized.
The most striking indicator is a drastic drop in visits and views. This is proof that the content is neither being displayed nor reaching users. There will also be a drop in reactions and comments. In addition, videos aren't loading or are in review for extended periods of time.
If all three situations occur at the same time, there is no doubt that it is a shadowban, which would require you to readjust your marketing strategy.
How Long Does the TikTok Shadowban Last?
One of the most frequently asked questions by users is how long TikTok hides and blocks content. Unfortunately, there is no clear answer, as it depends on the type of infraction that has been made. Usually, it lasts between two weeks and a month.
Tips to Remove a Shadowban From Your Account
If the TikTok account is a new one, the best option is to delete it and start from scratch. But if you already have a considerable number of followers and posts, you can try to make the shadowban period shorter by applying the following tips:
Delete the videos that may have caused it
Do not upload those videos again
Wait a few days before uploading new content
You can also try clearing the TikTok cache and uninstalling and reinstalling the app on your device.
The best way to avoid this type of penalty, however, is to know the most basic rules and regulations of TikTok and avoid posting videos with images or music that is copyrighted or contains nudity, sexual content, or revolves around illegal topics such as drugs, theft, and abuse. Very poor-quality videos can also be a reason for a penalty.
If you are publishing original, high-quality, and respectful content, the risk of being shadowbanned is reduced.