By Laia Cardona, on 7 May 2021
In the digital marketing industry, new needs (and therefore new jobs) are constantly popping up. The demand for skills related to digital marketing is growing much faster than the supply of professionals. A great example of this is digital ad traffickers, who went from not existing to being some of the most sought-after professionals in the industry. But do you know what a digital ad trafficker does?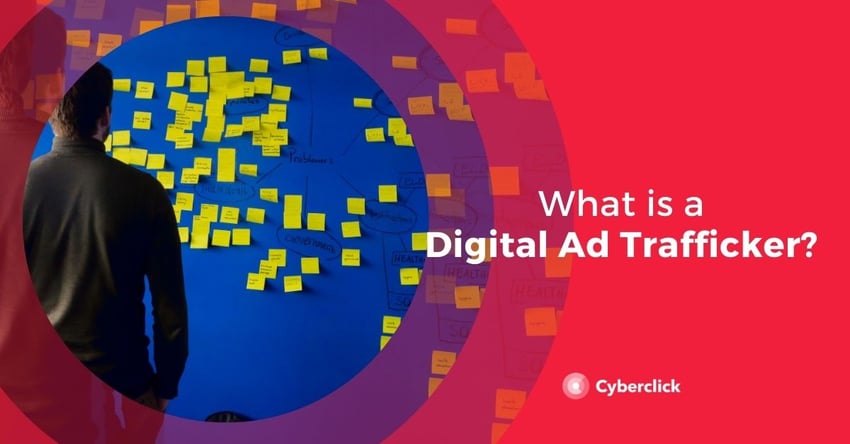 What Is a Digital Ad Trafficker?
Also referred to as an online ad trafficker, a digital ad trafficker is responsible for developing and implementing advertising campaigns on the Internet in order to increase brand visibility and achieve marketing objectives. The main task of an ad trafficker is to buy high quality traffic and convert it.
The professional profile of a good ad trafficker is multidisciplinary, since in addition to having high-level knowledge of internet advertising, they must also understand web programming, image editing, spreadsheets, and HTML. Creativity and copywriting skills are also very important.
Despite only being in the market for a short time, digital ad traffickers have become essential for brands and have given rise to different specialties.
Ad Trafficker specializing in

Social Ads

. This job is in high demand. Its specialty is advertising campaigns on social networks such as Facebook, Instagram, LinkedIn, YouTube or Twitter.
Ad Trafficker specializing in

Google Ads

. This type of ad trafficker focuses on handling the complex interface of Google Ads and its different options such as search ads, shopping, and display.
Ad Trafficker specializing in

ecommerce

. Online stores are a natural specialization for ad traffickers, since ecommerce depends on online activities to attract and convert customers.
Ad Trafficker specializing in physical businesses. Physical stores require digital marketing efforts, as users often research online before buying offline. Therefore, ad traffickers working with physical stores will need to understand the particularities of the customer's journey.
Ad Traffickers specialized in Informational products. Informational products (online courses or informative materials) are becoming increasingly competitive so the role of the ad trafficker is crucial to ensure the product's visibility.


Day to Day Activities of Digital Ad Traffickers
Digital ad traffickers are often responsible for a variety of tasks related to creating and monitoring a campaign. Here are some of the main ones.
Planning
They are often tasked with planning advertising campaigns on social media and Google Ads. This step should always start with an analysis of the company's objectives and resources, including the digital advertising campaigns it has previously carried out.
Implementing
After the planning stage comes implementing the digital advertising campaigns on the different platforms. Usually, this includes performing A/B or multivariate tests and generating the corresponding creatives.
Tracking
Once the campaign has been implemented, it is necessary to track the results. Nowadays it is possible to analyze and measure user behavior almost in real time, so the ad trafficker will be in charge of monitoring the rhythm of the campaign and establishing different control points.
Optimizing
Lastly, it is crucial to optimize campaigns and brand strategies based on the results that have been achieved and those that you are still striving towards.