By Laia Cardona, on 4 February 2022
User generated content is a great way to promote your products while strengthening your relationship with your customers.
According to a study by Yotpo, users who view content created by other users have a conversion rate of 5.6%, while only 2.1% of those who don't view this type of content are likely to convert.
Read on for some user generated content examples and learn how you can include them in your email marketing campaigns to stand out from the competition!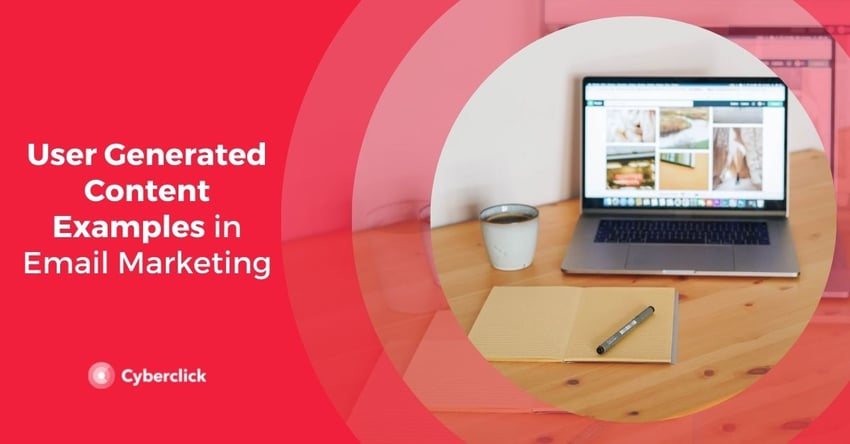 6 Ways to Use User Generated Content in Your Email Marketing
1. User Testimonials
Not only are user testimonials the most popular form of user generated content, they are also very effective in reinforcing brand trust and encouraging conversions.
Testimonials and customer reviews give you a chance to showcase positive feedback from your actual customers for other potential clients to see. This gives users who aren't familiar with your brand the assurance that your products and services can help solve their problems.
You should accompany the reviews and testimonials with images of the people who are leaving the review. This will help instill trust with your potential customers.
Video content and success stories should also be incorporated whenever possible, as they are very powerful in generating emotional responses.
2. Contest Promotions
Not only are contests fun, they also provide an incentive for consumers to share images and videos of themselves using a brand's product. They are a great way to encourage user engagement, and the ROI is often very high.
Usually, brands organize contests through social networks like Instagram, Facebook and TikTok. They are easy to organize but don't forget to also mention them in your email marketing campaigns to reach more users.
Include a section about the contest in your newsletter explaining to readers how to participate, what hashtags to use and what the rules are. To maximize its chances of going viral, make it as easy as possible to participate.
When the contest is over, don't forget to include the best entries in your emails!
3. Themed Content
To incorporate user generated content into your strategy, you must first select and group content into themes. Keep the color palette in mind as you do this; the closer it is to your company's primary colors, the more aligned it will seem with your brand.
To improve the quality of the user generated content, brands often share sample images when encouraging users to submit their own.
4. Personalization
Personalization can be incorporated in all channels, but it is especially useful in email marketing since each email is addressed to a specific recipient and you can segment audiences based on different characteristics.
You should start by analyzing the customer data you have. Then, organize and divide your user generated content according to the different profiles you have created and send each group of users the content that best reflects their profile.
5. Remarketing
The cost to acquire a new customer is always higher than the cost to retain existing customers. Therefore, you should always keep remarketing at the forefront of your email marketing strategy.
By combining the data you have on your website visitors and that of users who have made a conversion from your email marketing database, you can segment your audience and create target profiles of existing customers.
You can then use user generated content to show the most relevant products for each particular target group. This will make your recommendations more effective than ever.
6. Online Communities
The most successful brands are those that manage to create a sense of community around their values and products. Online communities are an excellent source of user generated content about the most in-demand products for your brand's channels.
You can leverage this to create a sense of exclusivity that makes new users want to join the community and use the products they are seeing.
In conclusion, incorporating user generated content in your email marketing campaigns is a way to show your products and establish trust with your users. Ultimately, this translates to more clicks and conversions. Ask your customers to share their images and videos with you to start building a community around your brand!