By Enric Llonch, on 20 July 2023
Artificial intelligence and machine learning are revolutionizing the world of video marketing. You can now create high-quality videos in minutes with AI video creation tools.
If you are looking to take advantage of this technology to optimize your video creation process, you'll need to choose the right tool. Here are the 10 best AI video generators that make it easier to create video content.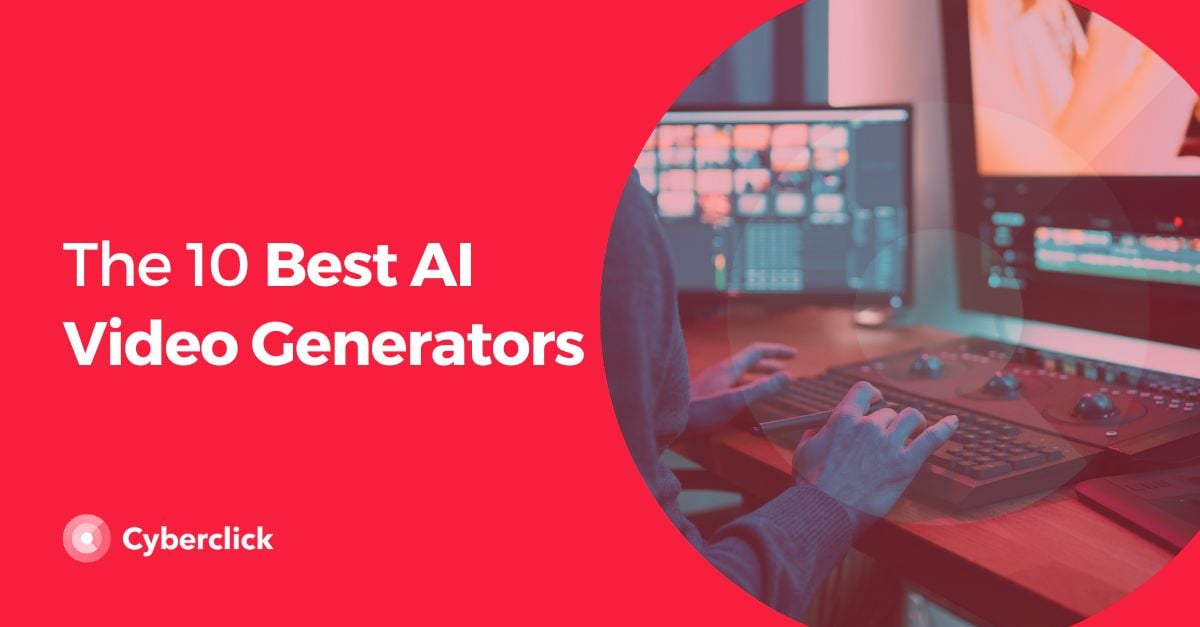 The Best Tools to Create Videos With Artificial Intelligence
Synthesia is a popular AI video creation tool that allows you to make videos from text, PowerPoint presentations, or PDFs. It uses AI-generated avatars to create realistic and engaging videos. More than 50,000 businesses of all sizes use Synthesia, which offers monthly pricing plans starting at $30.
Here are some specific features of Synthesia:
Create videos from text without having to film or edit any footage.
Use templates or create your own.
Create digitized avatars
Collaborate with others on your video so that you can get feedback and ideas from a team.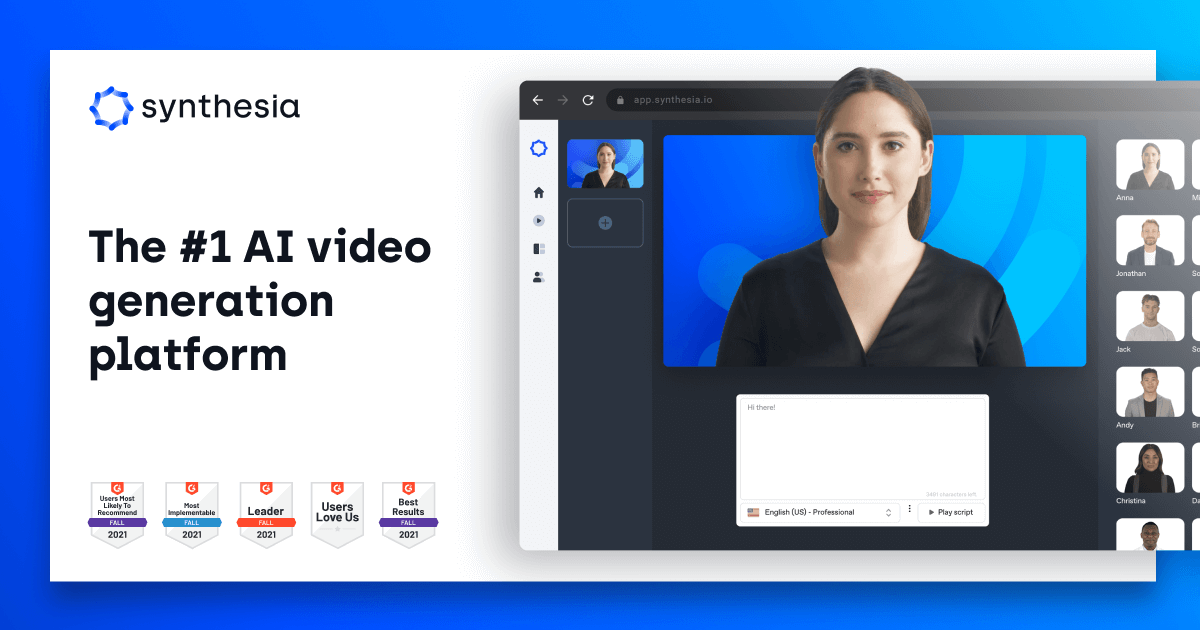 This is a video marketing solution that includes multiple functionalities, such as hosting audio and video, indexing and searching videos by AI, or using customizable templates. Muse is used by leading organizations such as New York University and the Edinburgh Festival.
Its AI features focus on indexing and searching videos and include:
Automatic AI indexing of all your videos.
Searching for words, people, objects, text, sounds, actions, etc.
Tagging elements within videos and tag editing.
Functionalities to improve SEO and help people discover your videos thanks to indexing.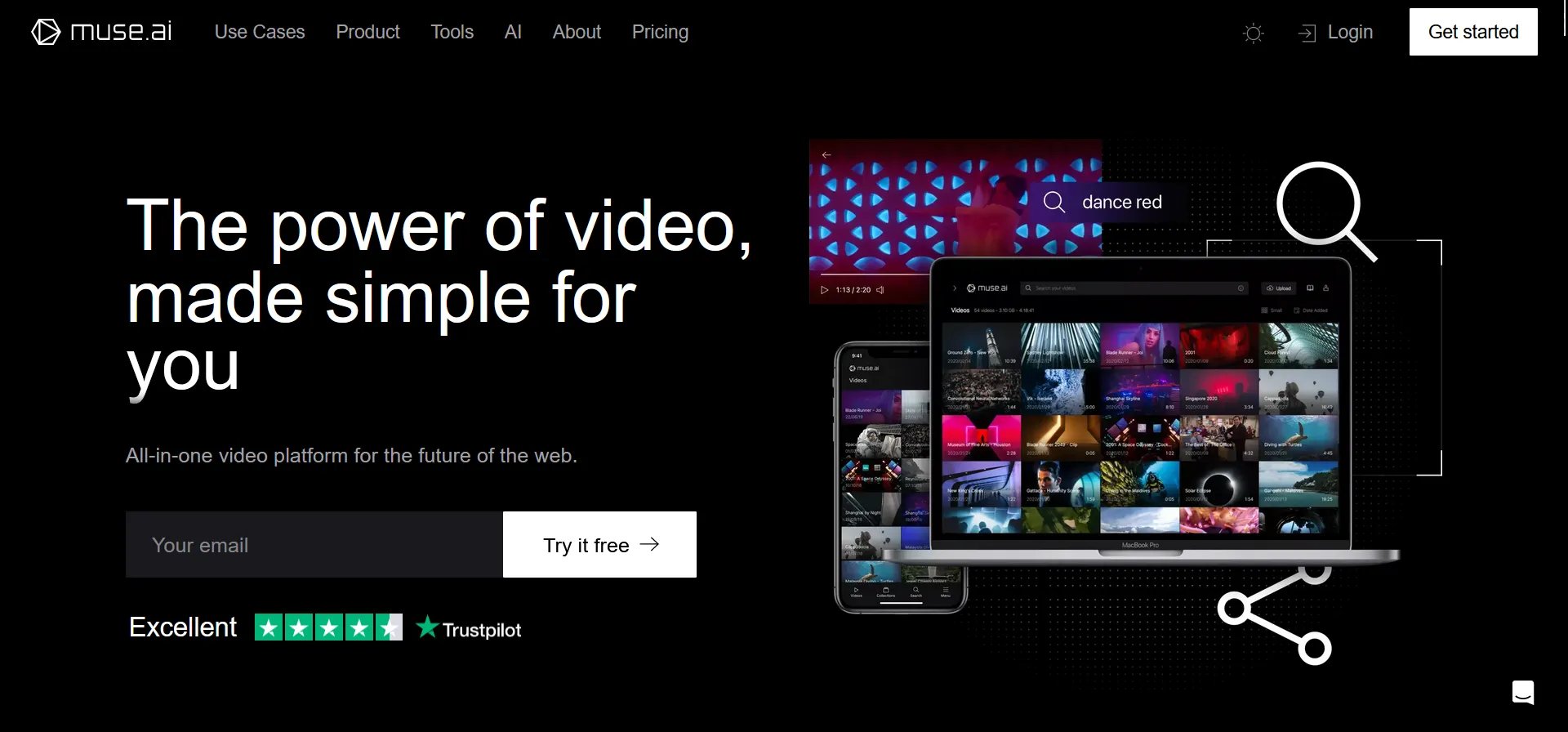 Raw Shorts is a solution specialized in creating animated videos that claim to reduce the time spent making videos by 87%. Raw Shorts has three pricing levels, from a free trial that allows you to create 5 videos at no cost to an enterprise solution for $30 per month.
It is simple and easy to use, with various templates available. You can select a template and add your text, images, or even animated elements to your videos. Raw Shorts is a good option for businesses that want to explain how their products or services work.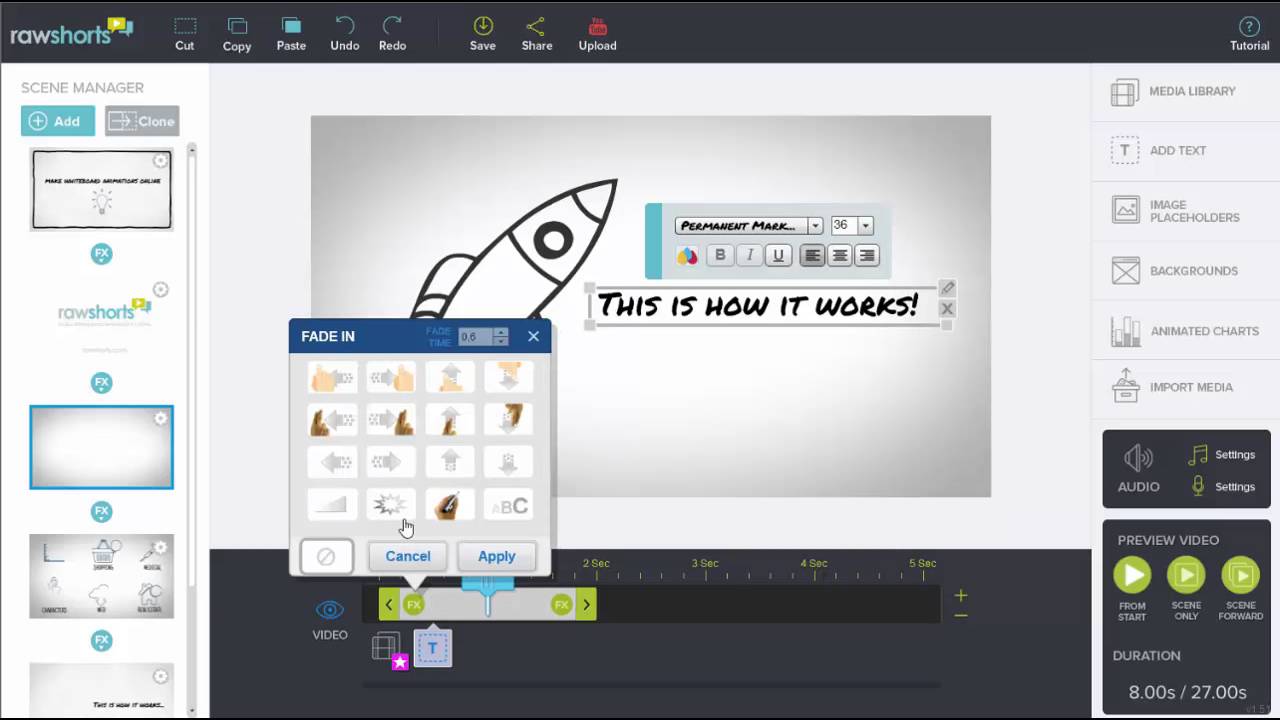 This AI video creation tool is based on realistic avatars and is one of the most advanced solutions on the market. Rephrase.ai's value proposition focuses on increasing conversions by creating personalized videos for customers and points in the conversion funnel. You can create videos for abandoned cart reminders, user onboarding, conversion, etc. It also offers an option for creators and influencers to make a digital avatar and monetize it for revenue.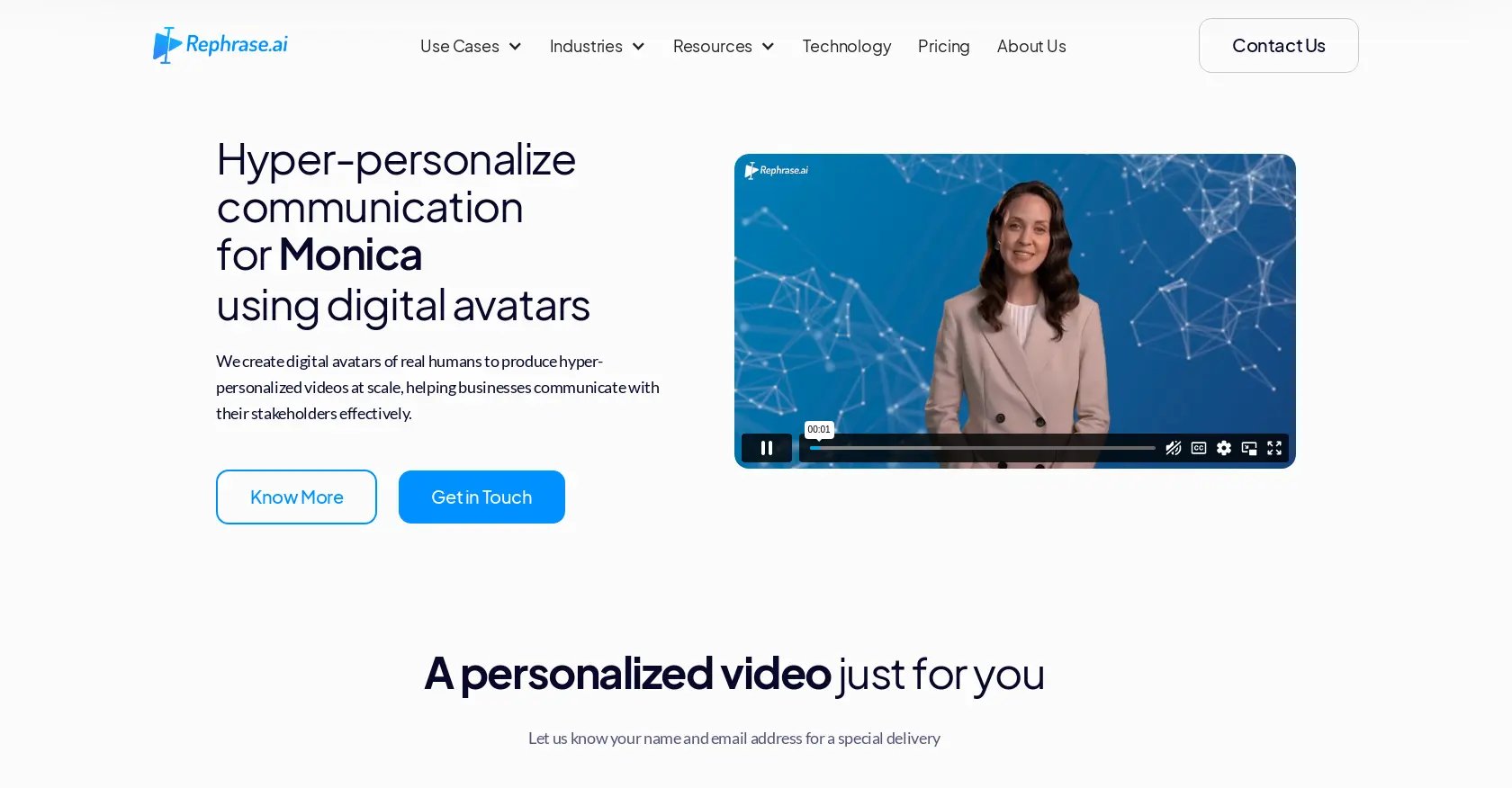 Lumen 5 is the AI video generator behind more than 10 million videos for various industries. It's used by many well-known brands, such as Salesforce, Merck, and Siemens. Lumen has a free trial with which you can create 5 videos per month. Lumen has several strengths, including:
The ability to transform blog posts into videos with AI.
An extensive content library with photos, video clips, and audio files.
Templates to customize each video with logos, watermarks, fonts, batches, and more.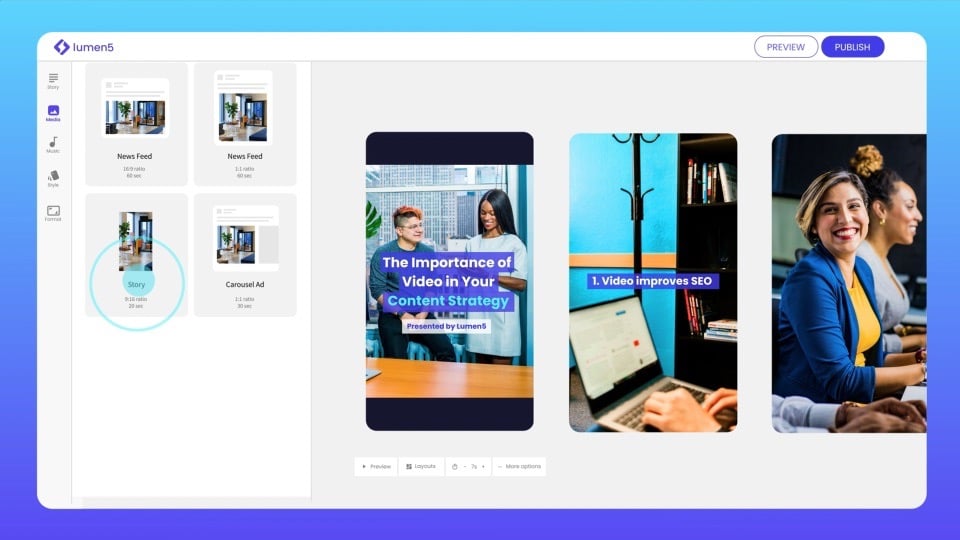 This AI-powered video creation tool combines machine learning capabilities with a high-quality asset library, including 10 million Getty videos and millions of images. Designs AI has a basic price plan (29 dollars per month), professional (64 dollars per month), and customized (for large companies and agencies). It offers several features that can help you create great videos:
Unique text-to-video technology,
Keyword-based content suggestions
Automatic scene cutting
Intuitive editor to create and edit your videos directly in the browser.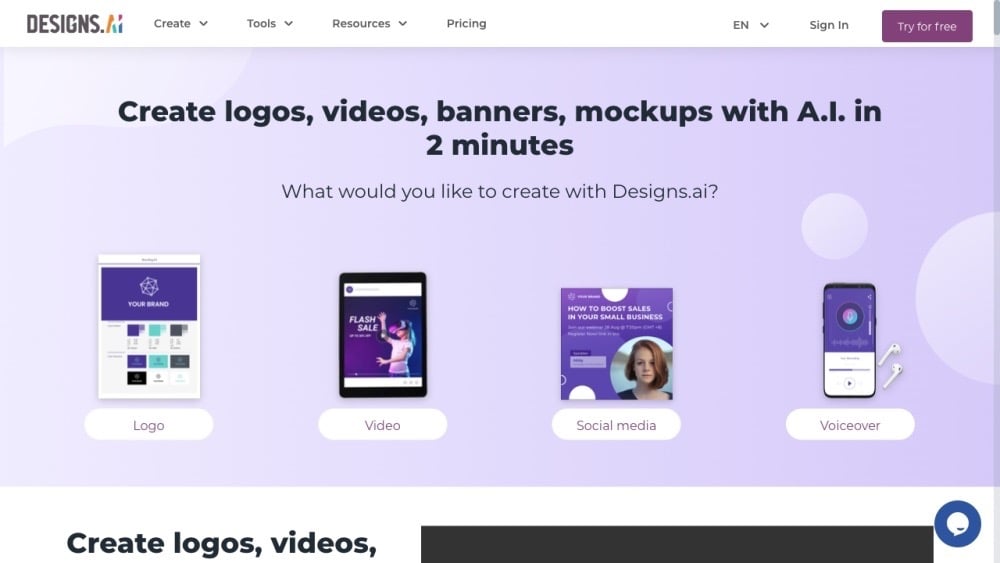 This AI video generator allows you to create videos and presentations in any language by simply entering text. InVideo has two price levels: a business plan for $10 per month (limited to 60 HD exports per month) and an unlimited plan for $30 per month. The strong point of this tool is undoubtedly its simplicity, as it allows you to create a video by simply entering a web page URL as a source.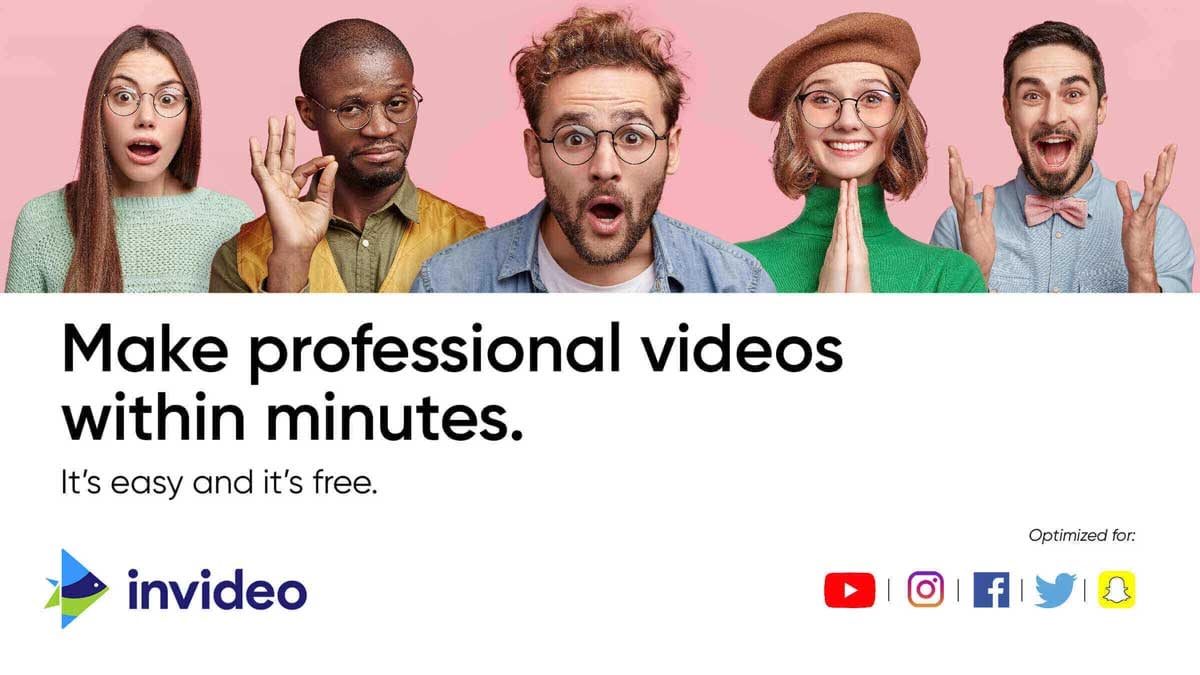 FlexClip is an AI video creation tool that offers a wide selection of ready-to-use templates and allows you to create personalized results by choosing from thousands of images or stock videos to make videos from scratch or add audiovisual content. FlexClip is easy to use and offers a free plan with up to 12 projects.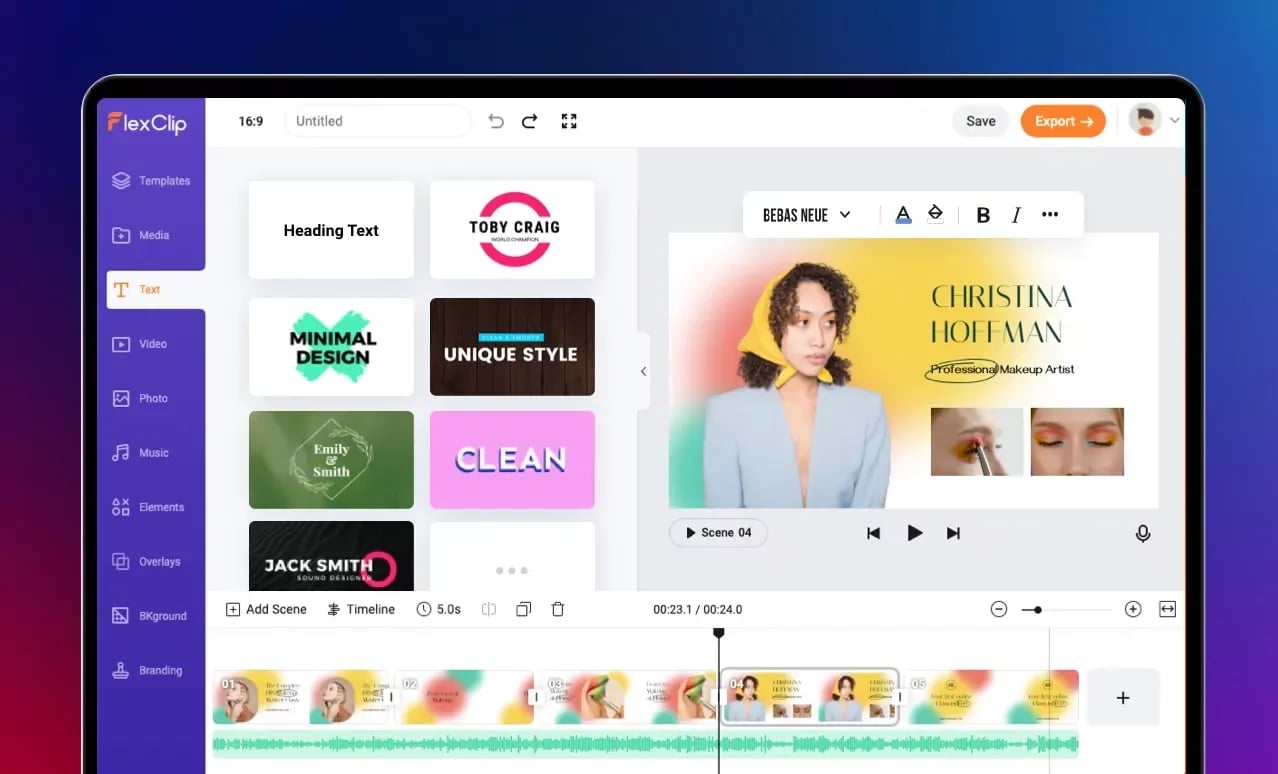 This AI video generator can help you create engaging, informative videos quickly and easily. It can create videos from text or use templates, make digitized avatars, translate videos into multiple languages, and more. Elai's pricing plans range from a free trial to an advanced subscription ($99 monthly) and customized solutions for companies.
Pictory allows you to leverage your content to create videos designed for social networks. You can create videos from articles, scripts, and images. It also allows you to extract short clips from webinar recordings, ready to share. It offers a free trial and 3 pricing plans:
Standard: $19 per user per month.
Premium: $39 per user per month.
Enterprise: Customized.