By Oier Gil, on 4 March 2022
If you use the inbound marketing methodology, you know that one of the biggest factors for success is reaching the right people to let them know about your products and services.
Reaching prospective customers is essential for any business, and using the right techniques can make a big difference. In this article, we'll review the most effective strategies to reach your target audience.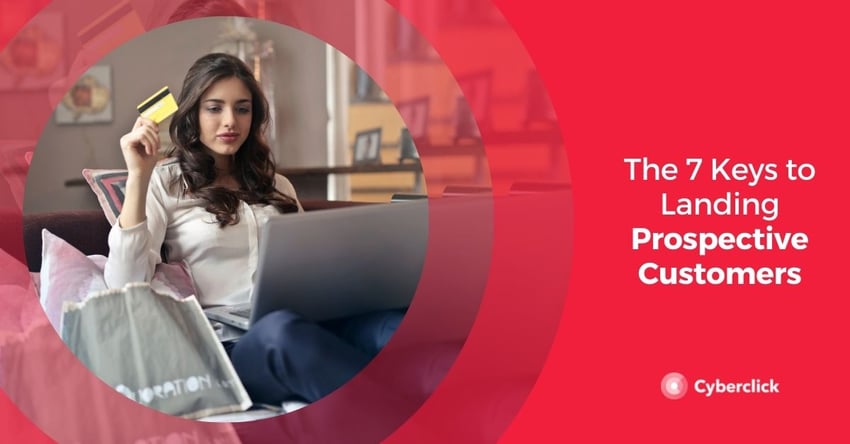 What Is Customer Prospecting?
Customer prospecting is the process of defining potential customers (also called "prospects" or "leads") and contacting them to offer your products and services.
There are two main types of customer prospects:
Cold prospects are people who do not know your company or services.
Hot prospects, on the other hand, are people who you know are interested in buying and in most cases have already had contact with your company.
How to Do Customer Prospecting in 7 Steps
1. Know Your Brand
Conducting market research is a fundamental step to understanding your company's situation and its competition. It can also help you define the objectives of your prospecting process.
2. Analyze Your Target Audience
For customer prospecting to work, it is essential to define the correct target audience.
To do this, you must first create a buyer persona or profile of your company's ideal customer, including his or her demographic characteristics, behavior, preferences, and needs. By doing this, you will be able to identify the users who best fit the profile and focus your efforts on them.
3. Find the Right Professional
Make sure you have a dedicated sales development representative, who is tasked with building relationships with leads and classifying them according to their characteristics.
4. Train Your Sales Team
Your sales team already knows your buyer persona and is familiar with his or her problems and needs. Therefore, training them in customer prospecting techniques is usually a better strategy than hiring external personnel.
5. Automize Your Workflows
The customer prospecting process is characterized by a series of touchpoints through which you can communicate with the lead
To make this process scalable, you need to define the interactions and automate the workflow.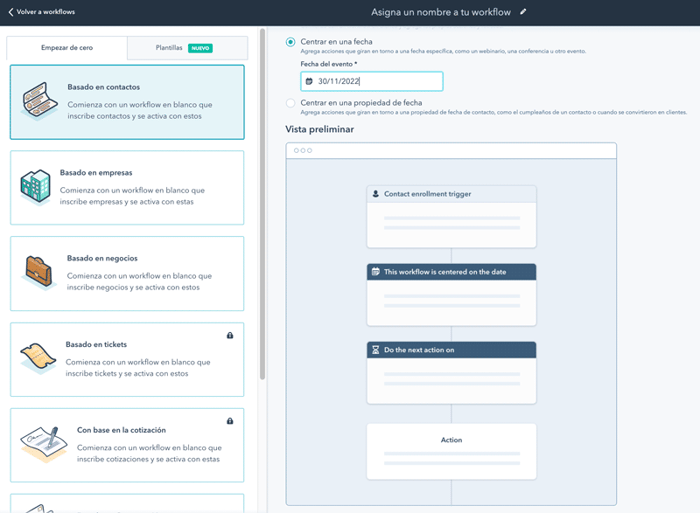 6. Listen to Your Customers
The information that customers themselves give you is invaluable to identify their specific needs and offer them exactly what they need. Make sure to let your customers know that you are interested in what they have to say.
7. Follow Up
Converting a lead into a customer usually takes several steps. Be consistent and follow up with the potential customer, offering him or her personalized and sales-oriented messages.
How to Segment Customers in a Prospecting Campaign
According to the book Creating Business Models, four market segmentations can be identified:
Niche market: The company's value proposition targets a specific market segment. An example of this could be "video game streamers on Twitch".

Segmented market: The same company can serve different segments with similar needs but with some degree of differentiation. For example, software that offers separate plans for users and for businesses.

Diversified market: Large companies can target multiple market segments with different needs.

Multilateral platforms or markets: Companies can target two or more independent market segments. An example of this is an online media platform that serves both visitors and advertisers.
With this in mind, you can establish different segmentation criteria for prospecting. A few segmentation criteria examples are below:
Geographic segmentation: Based on customers' city, country, or region of residence.
Demographic segmentation: Based on customers' gender or age.
Psychographic segmentation: Based on customers' personality traits and interests. This has become popular thanks to social networks, which have made it possible to obtain a large amount of data on prospects.
Behavioral segmentation: Based on customers' search and purchase behavior.
5 Tools for Customer Prospecting
A CRM System: This is essential to be able to centralize information about your contacts and sales pipeline.

LinkedIn company pages: These are very useful for conducting market research about competitors and potential B2B clients.

Google Alerts: These help you keep up to date with mentions of your company and identify potential new clients.

Zapier: This simple tool allows you to automate different workflow tasks to ensure that no lead slips through the cracks.

Instagram: Instagram is one of the most useful social networks for communicating with B2C customers.
5 Tips for Calling Your Potential Customers
Last but not least, let's look at some quick tips for one of the most popular customer prospecting techniques: phone calls.
Research the profile of the person or company you are going to call. You have to understand what their needs are.

Be approachable. Use your tone of voice to project that you care about the prospect.

Prepare in advance. You don't need to create a word-for-word script, but it is important to plan for the most important topics or questions that could be brought up.

Leave a voicemail if he or she does not answer the phone. This way, you can increase the chances of getting a call back.

Follow up by email. Remember: sales prospecting is a multi-touch point process. After the call, send an email to thank the person for his or her time and provide additional tips to help that person solve the problem.