By Shanon Roberts, on 23 October 2020
Lead nurturing is an essential part of any inbound marketing campaign because it helps move your leads along the buyer journey and keeps you in contact with your prospects.
In HubSpot, you can create a lead nurturing campaign through its marketing automation tool. In this article, we'll walk you through how to create your very own lead nurturing email campaign in HubSpot!
What Is Lead Nurturing?
Lead nurturing is the process of using relevant content and communication to guide leads and prospective customers along the buyer's journey until they make a purchase or convert. By nurturing the prospect over time, you help the user become ready to take the next step.
Lead nurturing can take place through retargeting campaigns, online surveys, email workflows, and more. One of the most effective channels is email, and the good news is you can use Hubspot to set up an entirely automated lead nurturing workflow. We'll show you how!
HubSpot Lead Nurturing Workflow: 3 Steps
Developing your strategy can be boiled down into 3 major steps:
We dive into each of them in-depth below! In case you would rather watch our video tutorial outlining this same process, you can access it here.
Step 1: Segmenting Your Contacts
A good sales nurturing campaign should have separate content and workflows for different audiences. For example, leads who are closer to converting will require different inbound marketing content than leads who are at the top of the funnel (TOFU).
Therefore, the first step to building your HubSpot lead nurturing workflow is segmenting your audience. This is easy to do! In HubSpot, just go to "Contacts" > "Lists" > "Create List."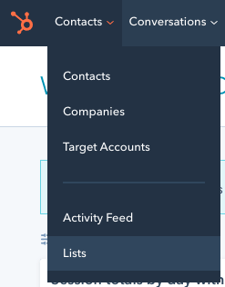 We recommended building an active list so that you can keep growing the list. An active list will also add in new users who qualify based on your set parameters.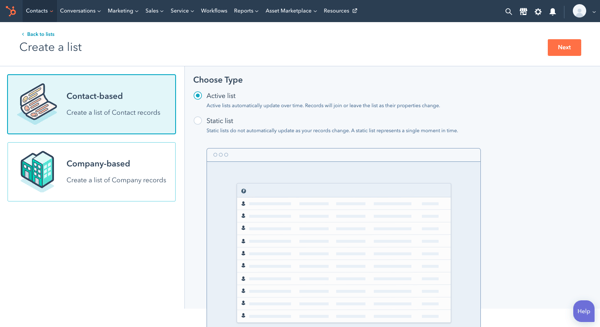 When creating your audience lists, you can choose from a variety of different qualifying variables.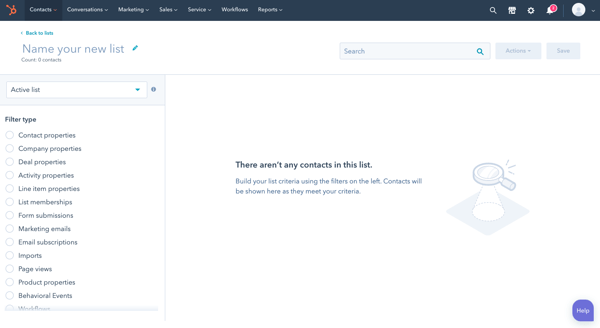 The parameters you choose will depend on different factors, for example, how you qualify a lead or the different types of customers you work with. To get started, we recommended paying attention to the leads' industry, job title, budget, and any past actions he or she has taken on your website (signed up for a webinar or newsletter, downloaded an ebook, etc.)
HubSpot gives you many options for filtering your contacts, including by a user's behavior on your website, any custom properties you set up, and defining "and/or" scenarios. Invest some time in understanding the different options and brainstorming what could work best for your business.
Step 2: Building Your Emails and Content
Once you've built out your lists, the next step is to create the emails you are going to send. Creating your content ahead of time will save you a lot of time when you begin to build the workflows.
If you need help building your emails, you can watch this video below to learn how to create an email in HubSpot.
Email Marketing Section: 1:43 - 9:34
It's important that your lead nurturing campaign sends emails that are relevant to your audience. If not, your prospects may delete them before reading, unsubscribe, or mark them as spam.
You can offer content according to their behavior, industry, or the funnel stage they're in. The most important thing is to keep the goal of your workflow in mind and create content accordingly.
Step 3: Building the Workflow
Now you're ready to create your lead nurturing workflow! Just go to HubSpot and click "Workflow" > "Create Workflow." Don't forget to use the contact list that you've already created.
The first step in creating the workflow is setting up a goal to track, like registrations or downloads. It is important to set a goal because if the user completes the action, they'll stop receiving emails.


Now it's time to create the workflow map. First, you must choose an enrollment trigger. This is the first action you want the contact to take in order to trigger the rest of the workflow.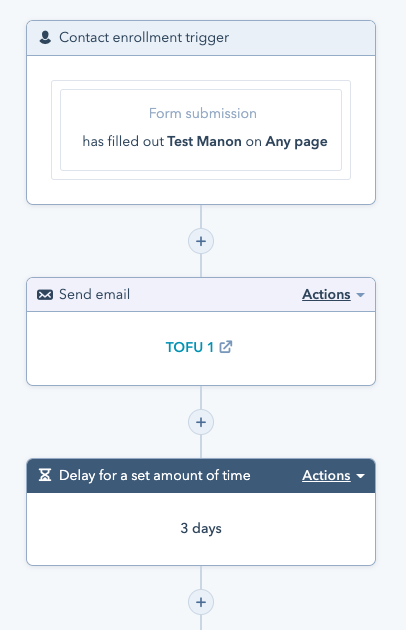 There are many different types of enrollment triggers. Typically, a lead nurturing workflow is activated by a lead filling out a form or downloading a piece of content.
After you've got your enrollment trigger, choose how many emails you would like the lead to receive. Remember, in HubSpot, you can set many different qualifying factors so that only active leads are being sent emails.
Here are some best practices to keep in mind when building your workflow map:
Set a delay between emails.
Set filters so that future emails will only be sent if the contact opens or engages with previous emails. If the contact does not open or engage with any emails, the workflow can end, or they can receive an email asking if they are still interested.

Set reminders for internal team members to send emails or contact leads once they have reached the workflow goal or a certain step within the workflow.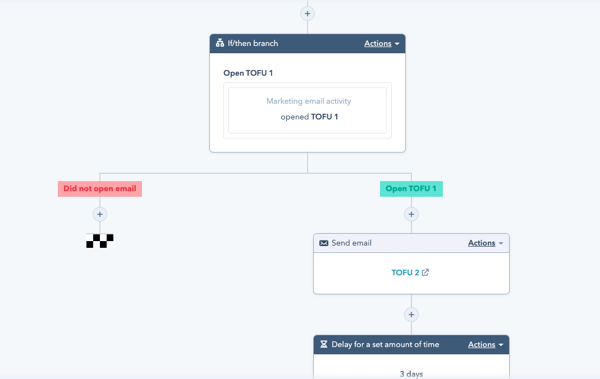 HubSpot offers an endless amount of options for creating your campaigns. Take some time to research and explore the different features so that you can maximize the impact it provides to your business.
While they may seem like a lot of work at the start, lead nurturing workflows are an incredibly effective way to jumpstart your marketing automation strategy.