By Laia Cardona, on 29 June 2023
Seasonal marketing is a great example of how to take advantage of opportunities in a business. In the advertising world, seasonality is defined as times of the year when the demand for a product or service alters, and either increases or decreases. This article will go over how to adapt and benefit from seasonal marketing. Read on to find out more!

What Is Seasonal Marketing?
Seasonal marketing involves initiating campaigns during key times of year (holidays, celebrations) and utilizing a particular theme to enhance sales due to increased demand. Christmas, Valentine's Day, Black Friday, etc., are just a few examples of this.
Benefits of Seasonal Marketing
Immediacy
Seasonal marketing campaigns are time-limited by nature, which instills a sense of urgency in the user and raises the likelihood that they will make a purchase. To increase this immediacy, you can offer discounts, gifts, or promotions. In addition, consider releasing limited editions of products or services, which can attract the public's attention and increase their sense of urgency.
Sentimentality
Appealing to the audience's emotions is common in both general marketing and seasonal campaigns. This is a great strategy to increase purchases. You can accomplishes this through the words you place in your ads, the tone they feature, and even the colors you use. Since humans are notoriously irrational when it comes to purchasing decisions, seasonal marketing frequently succeeds.
Customer Acquisition
Holidays, celebrations, or special days provide excellent opportunities to attract customers. By effectively promoting your company with a good marketing strategy, you can position yourself as a top choice in customers' minds. This will boost your customer base and increase your likelihood of being their go-to option on significant dates.
Higher Profits
The best example that highlights the effectiveness of seasonal marketing is to the peak holiday season. During this time, the hotel, restaurant, and tourism industries, among others, often quadruple their usual earnings. This surge can be attributed to more people traveling or buying gifts. Make sure your business capitalizes on these opportunities. For instance, leveraging seasonal marketing during Father's Day can be profitable if you operate a men's fashion business. As many people seek to purchase thoughtful gifts, you have the potential to increase your profits significantly.
Boosting Corporate Image and Business Visibility
Many brands use seasonal marketing to build brand awareness, and to capitalize on the increased demand and the search for products and services. This means it is a perfect time to be in the public's mind and make them remember your brand.
How to Implement Seasonal Marketing
1. Analyze The Market
The first step in developing a seasonal marketing strategy is to research holidays in all the markets you operate along with when your immediate competitors create their seasonal campaigns. Based on this you can create an effective plan for your business.
2. Set a Specific Date
Once the analysis is complete, select the dates for developing seasonal marketing and include them in your marketing plan. You can test which dates best after researching your competition along with which times of year your brand's products or service will be in higher demand.
3. Get to Work Months in Advance
In seasonal marketing, as in all marketing campaigns, it's crucial to take your time to create a well researched strategy. In our experience, it is best to plan and have practically everything ready at least 2 or 3 months in advance. This way, you can fix errors, optimize campaigns, and do everything methodically and effectively.
4. Plan Your Strategy
Who will oversee each component of the campaign? Design, content production, distribution, and sales, etc. All of this needs to be thoroughly established. This is the time to explain to your teams what the campaign entails so they can get to work.
5. Analyze Existing Campaigns
Gather and evaluate examples of previous competitor campaigns related to the particular date or time of year that you will focus on. You can draw inspiration from these when creating your own. This step must be completed before the team begins working so that they can start with as much knowledge as possible.
6. Work on the Campaign
It's time to start working on the campaign! Remember that, appealing to emotions is crucial, so your message should go beyond the pain points of your target audience. In this stage, consider the communication channels you will to use for your campaign, as this will determine how you will proceed.
7. Analyze the Results
Monitoring and analyzing the outcomes is crucial once your campaign is live. It's important to understand your performance and make informed decisions for the future. Pay attention to critical aspects such as the primary traffic channels, the demographics of your customer base, and the top-selling products. Focusing on these metrics allows you to replicate successes and make adjustments to rectify any mistakes.
Key Dates in Seasonal Marketing
To developing seasonal marketing campaigns, some dates are more effective than others. The ones that typically produce the best results for brands are these:
Black Friday
Father's Day and Mother's Day
Valentine's Day
Easter
These are general examples but, based on your niche, you may find other, more targeted opportunities to take advantage of. For instance, the fashion industry frequently uses spring/summer and fall/winter campaigns.
Examples of Successful Seasonal Marketing Campaigns
Starbucks Holiday Cups
Starbucks takes the crown for the best seasonal marketing with its seasonal Red Cups. Every year, these cups generate excitement and anticipation as a symbol of the holiday season. The Red Cups create a magical connection with the brand, build buzz, and start conversations. Starbucks has mastered combining product, design, and storytelling to create an immersive and engaging seasonal experience.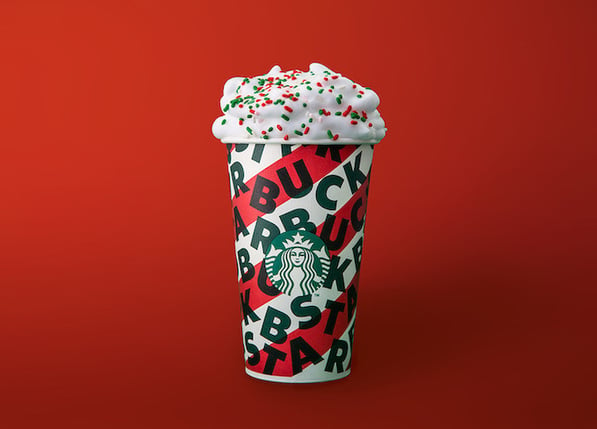 Summertime With Coca-Cola
You can bet that you'll see a new Coca-Cola ad for every season or occasion. The iconic "Share a Coke" campaign is a perfect example of great branding. It offer a unique way for customers to connect and communicate by customizing bottles with names and words. Running this campaign during the summer, Coca-Cola appeals to people's thirst for celebrating and socializing, making Coca-Cola part of unforgettable summer moments. This campaign exemplifies how seasonal marketing can effectively humanize a brand and create a lasting impact.
Amazon's Black Friday
Amazon's strategy for Black Friday, a key day in seasonal marketing, involves offering a wide range of discounted products. This creates a sense of urgency and boosts sales. Typically, Black Friday extends beyond a single day, with Amazon and other brands stretching the deal period to a week or more.
All Mariah Carey Wants for Christmas
Walker's "All Mariah Carey Wants for Christmas" campaign perfectly exemplifies seasonal marketing. This playful ad brings the holiday season to life with Mariah Carey's iconic holiday song. Walkers created a memorable and effective campaign that entertains the audience and leaves people craving their tasty chips. It's a delightful blend of holiday spirit, catchy music, and irresistible snacks, making it a successful seasonal marketing endeavor.