By Chantal India, on 13 August 2021
TikTok is one of the trendiest social networks and is estimated to have almost 700 million monthly active users worldwide. This has caused many brands to use it for advertising. To do this well, it is essential to make the most of the platform's resources to stand out. If you are thinking of launching any type of advertising on TikTok, we'll explain how you can position yourself.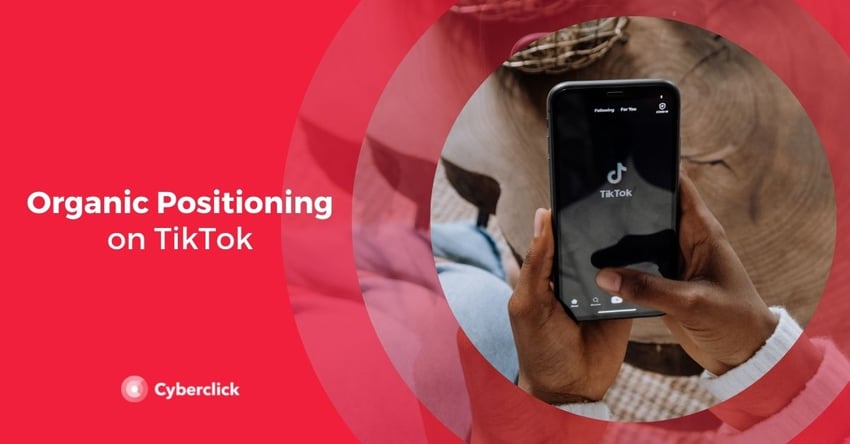 The Advantages of TikTok for Businesses
More and more brands are including TikTok in their marketing strategies. This is because it offers great advantages and is still a growing social network, so it is important to gain a foothold in it soon.

Among the main advantages of marketing on TikTok are the following:
Reach new markets. TikTok has millions of monthly users worldwide and is still growing exponentially, so it can be an opportunity for brands that want to sell internationally.

It is still growing. Some social networks have already peaked, but TikTok still has a long way to go. This means that it is a channel that allows you to quickly and easily reach a target audience or new audiences. Moreover, this social network is not as overcrowded with advertising as others.

It's a way to reach young audiences. TikTok is one of the most popular social networks among young audiences, so brands that want to reach them should start including it in their marketing strategies.

It allows advertising through entertainment. TikTok is a social network with a young audience, so advertising must be original and eye-catching in order to capture their attention.

It has different formats. There are different advertising formats within TikTok, so it can be easily adapted to your company's objective.

Allows you to work with influencers. Although there are other social networks where this is possible, TikTok also allows influencer collaborations. This means that people with a large number of followers can advertise a product or service on behalf of a brand.
Key SEO Concepts for TikTok
On a social network like TikTok, publishing content is not enough, you have to optimize it for SEO, get likes, comments, and followers. However, to achieve all this you must make use of hashtags and keywords and interact with your audience.This means responding to their comments and private messages, even if only briefly.

The use of hashtags is essential for the audience to find the content. Then, the more people that interact with it, the more your number of followers will grow. To get started and ensure that your content does not get lost among the competition, it's good to use long tail hashtags. You can also optimize the content for SEO through keywords in the description. Even the hashtags should be keywords.

Both the hashtags and video descriptions should give real information about the content. That is to say, even if a hashtag or a keyword is very popular, if it is not related to your video it should not be used, since the audience will feel cheated.
How to Position Your Brand on TikTok
For advertising on TikTok to pay off, you must do the following:
Choose the right audience for your content. Although the audience that uses TikTok is generally young, there are different market segments. Depending on the product or service you want to advertise, it will be necessary to create related content that can attract the attention of that particular audience. So the first step is to be very clear about the target audience for the ad.

Know the trends and stay active. To succeed on TikTok, you have to know what kind of content goes viral. It's not about copying content, it's about getting an idea of what gets attention.

Create original content. You have to be creative and put out content is original and fun. The more entertaining, the better.

Use hashtags and keywords. As we have already mentioned, hashtags and keywords are key elements for positioning and help the public to find your content.

Interact with the audience. Being responsive to your followers and interacting with them is key to gaining visibility.

Publish frequently. The more content you publish, the more likely you are to reach your audience. However, posting for the sake of posting does not work. In other words, the content of the profile must be consistent.

Connect social networks. Tap into followers on other social networks and share content there to drive traffic to your TikTok. That said, don't share everything, as users don't want to see the same thing twice.
Gaining a foothold in a social network like TikTok can take time, but with perseverance and patience it can be achieved. It is very important to use all the platform's tools, as they are the basis for positioning.