By Pep Canals, on 10 October 2023
There are those who look at Artificial Intelligence with suspicion but the reality is that, despite ushering in major change, they are tools that marketing teams can use to streamline their processes.
In this article we want to talk about how you can use AI in your Google Ads marketing strategies to boost your results on this platform.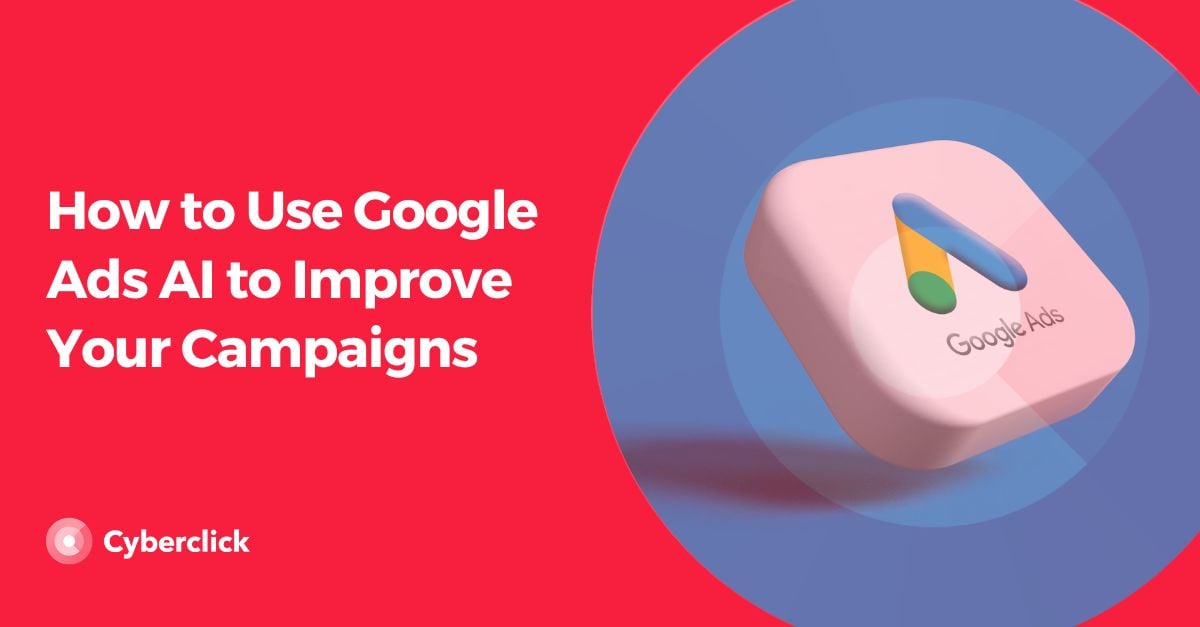 What Is and What Isn't AI?
Artificial Intelligence refers to the ability of machines to develop processes typical of human intelligence such as: thinking, reasoning, creativity, and learning. This technology is based on machine learning.
It is important to understand that, despite being called Artificial Intelligence, this technology is more about prediction. Although it can simulate human intelligence in certain ways, what it really does is (more or less) accurately generate something that has been requested. For example, humans have the ability to take information from one source and apply it in different ways and in very different disciplines, so our intelligence is transferable. This is not the case with AI (yet).
ChatGPT: The Best Google Ads AI?
As of today, ChatGPT is one of the most well-known AI tools. It was created by OpenAI and is based on the latest version of the GPT-4 language model. The goal with ChatGPT was to design a tool capable of giving detailed answers to users' questions. But, what has made it really successful is that it is completely free. Although for $20/month you can get ChatGPT plus and increase the speed of response, as well as access to more features, the basics are available to everyone.
One of the most notable limitations of ChatGPT is that it is only trained with data up until 2021, so it can't pull information about anything that occurred afterwards. Additionally, there are are a few other negative aspects:
It does not offer its sources of information and if you ask for them it can give you non-existent and invented urls.
It does not distinguish truth from lies, so it can pass off fake information as truthful.
It can generate answers with content that may be from sources who have not given their permission for it to be used.
It can make mistakes when giving answers on specialized topics.
It has difficulty understanding uncommon languages.
However, it also offers many advantages like those mentioned below:
It can respond using different styles (creative, technical, informal, etc.) so it is a good support when crafting brand messages.
It takes into account the history of the conversation, i.e. questions that the user has previously asked so it can give answers that are supported in a broad context.
It has a large database behind it.
Its interface is very intuitive.
The answers are very complete.
How to Use ChatGPT in Google Ads
Google Ads AI can be very useful for your digital marketing strategy as it is able to:
Help you find good keywords for your niche (including negative ones).
Inspire you when creating copy and claims (advertising phrases) for your creatives or scripts.
Edit or condense text to make it shorter and more concise.
Rewrite a text to make it better fit your needs.
Make an initial translation.
Not only can it help you with the creative aspects of a Google Ads campaign, but also with the more technical ones. It can:
Give details you didn't know about your target audience.
Show strategies followed by the competition.
Offer data about your market niche.
If you have found everything that ChatGPT offers interesting and you have been encouraged to use it, you will be even more encouraged to know how easy it is to use. To get started, go to the url chat.openai.com and register for free. Once you're in, you can start asking questions in the bottom center bar.
For best results, we recommend that you give it as much information and context as possible in your prompt. Also, if you write in the second person, the AI will be able to better understand what you want and give you a better answer. For example, a good request would be something like: "You are a content writer working for a cosmetics company. You've been asked to write short, engaging claims to sell an anti-aging cream. What would you deliver as a first draft?".
Other Google Ads AI Alternatives
Tools like JasperAI, Copy.ai, Writesonic, Rytr, Grammarly, or Hyperwrite can offer you similar help as ChatGPT. However, their free and paid packages do differ more, the former being very limited unlike ChatGPT. Despite this, many of them have something that ChatGPT does not and that is the ability to generate images and sounds. This can be very useful when creating your creatives for Google Ads.
Google Ads AI Technology
External AI tools aren't the only ones that can help you with your Google Ads, as the platform itself has incorporated AI technology into its functionalities. Here's what it can do:
Detect relevant audiences for the ad: Through the analysis of behavioral patterns and large amounts of data, Google Ads' built-in AI can better target your ad and help advertisers more easily reach their target audience.
Automatically adjust campaigns: Google Ads' marketing AI algorithms can automatically optimize various elements of an ad, such as placement or bid, improving campaign profitability and performance.
Report on the most powerful creative elements: AI also provides data on things such as CTAs, headlines, images, etc. This way, as an advertiser, you can get an idea of their performance and whether they need tweaks or some bigger changes.
Generate creatives: through Google Product Studio, a tool that adds product images in Performance Max, you can generate creatives. If you are a small brand that doesn't have a big budget for product photography, this will be a great help.
Optimize ad spend: One of the most interesting aspects of this AI for advertising is that it is able to detect and prevent fraudulent actions to protect advertisers so that their money is not wasted due to impression fraud and click fraud.
Predictions about future performance: AI can analyze your brand's campaign history and predict what the future performance of your marketing actions will be like. This way, you will know if you should make changes or continue with what you're doing.
In short, the Google Ads AI tool is great for achieving more personalized, efficient, and effective campaigns.
The Other Side of Artificial Intelligence Marketing
One of the risks of more and more companies using Artificial Intelligence for advertising and better optimize their cost-per-click campaigns is that it can lead to very high market saturation and competition for advertising space on the web. For example, if the brands that advertise generate more revenue and achieve better results, keyword prices may increase and make it more difficult for smaller companies to stand out.
While this is just one possibility and there are many factors at play in the future of online advertising, one thing is certain: search advertising is getting more expensive.
With the emergence of ChatGPT, search engine queries have been reduced, as the tool is able to answer many queries faster than Google. In response, Google launched its AI search experience that sends organic results even lower while putting AI answers first. This means that, to get higher visibility, advertisers will invest more in paid traffic, which will cause demand and saturation to increase further.
Despite all this, ChatGPT and Google Ads AI are unlikely to kill Google search ads. What is more likely is that we are experiencing a natural evolution and moving towards a more efficient search model.