By Pere Munar, on 3 June 2022
Google Ads is constantly offering better options for advertisers. One of these options is Performance Max Campaigns, which help advertisers improve their campaigns' performance by using artificial intelligence and marketing automation.
Learn everything you need to know about performance max campaigns and why they are so effective in advertising.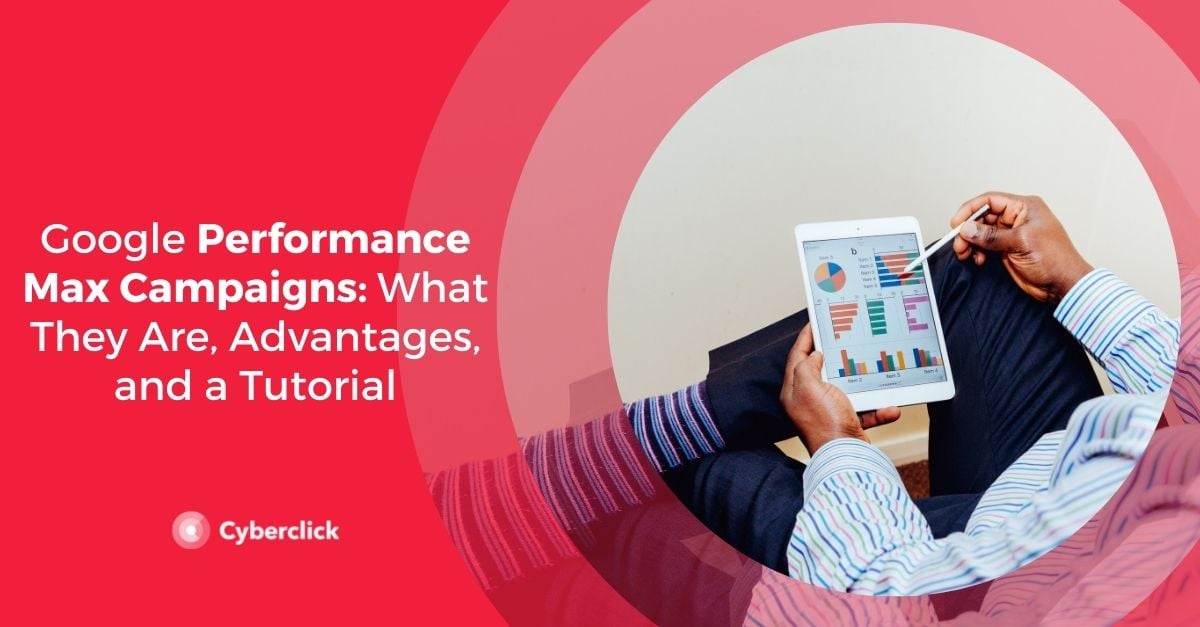 What Are Performance Max Campaigns?
Performance Max campaigns are a new type of goal-based Google Ads campaign that allows advertisers to access all of their inventory from a single campaign.
Their primary goal is to maximize performance based on a specific conversion goal, and they target clients that are active across all Google channels, such as YouTube, Display, Search, Discover, Gmail, and Maps. They combine Google's automation technologies across all aspects of campaigns, including – bidding, budget optimization, audiences, and creatives.
As announced by Google, Local and Smart Shopping campaigns can now be upgraded to Performance Max to access additional inventory and formats on YouTube, Search Text Ads, and Discover. Shopping or Local campaigns will no longer be available from July 2022. . From September onwards, all campaigns that have not been manually converted to Performance Max will be automatically switched over.
What Are the Benefits of Performance Max Campaigns?
By encompassing all Google properties in a unified way, Performance Max campaigns allow you to track the customer journey in an increasingly complex environment. With more and more ways to research products and shop online, advertisers need a comprehensive automated solution. Plus, by reaching more sites, you can attract more customers and generate more conversions.
Machine learning models for top-performing campaigns use an attribution model based on data from multiple channels. These enable Google Ads to more accurately predict which ads, audiences, and creatives will deliver the best results.
Performance Max campaigns include new statistics, such as rising search trends, that can help you make more informed decisions about your campaigns.

Performance Max allows you to accelerate the speed at which you achieve results, as the entire strategy is based on reaching your marketing objectives.
Differences Between Normal Google Ads Campaigns and Performance Max Campaigns
Standard Google Ads campaigns allow you to create ad groups that target different audiences. However, in Performance Max, all ads are automatically shown to the users most likely to convert for a particular target. You can also provide cues or information to Google to better optimize your campaigns for the audiences you are most interested in.
Performance Max campaigns can be shown across all Google inventory, including Search, Display, YouTube, Gmail, and Discover. This feature maximizes your chances of reaching your target audience.
When it comes to optimizing bids, Performance Max campaigns enable the algorithm to gain full visibility into auction data across all Google properties.
Performance Max takes full advantage of Google's automation capabilities, including targeting and campaign delivery.
When to Use Performance Max
Google Ads recommends that advertisers use top-performing campaigns in the following cases:
When you have specific advertising and conversion goals, such as generating online sales or leads.
When you want to maximize the performance of your campaign and you have no restrictions regarding channels where your ads should or shouldn't appear.
When you want to access all of Google's advertising channels without having to create separate campaigns for each of them.
When you want to maximize reach and conversion value for keyword search campaigns.
How to Create a Performance Max Campaign Step by Step
1. Select Your Objectives
In Google Ads' top-performing campaigns, all automation revolves around the objective, so selecting the most appropriate one for each case is the most important step.
The first thing to do is to select the main objective of your campaign from these options:
Sales: drive online, phone, or in-store sales.

Leads: get leads and other conversions by encouraging customers to take action.

Website traffic: get qualified traffic to visit your website.

Product and brand consideration: encourage people to explore your products or services.

Brand awareness and reach: increase awareness of your brand among more users.

Promote an app: get more installs, interactions, and pre-registrations on an app.

Store visits and promotions: get users to visit your store in person.
You can also choose to create a campaign without a primary objective. It is important to note that you can only create a Performance Max campaign if you select Sales, Leads, Website Traffic, or No goals.
The next step is to define specific conversion goals for your campaign, e.g. calls, form submissions, or purchases.
2. Choose Performance Max Campaigns
Once you have defined your goals, choose Performance Max as your campaign type to access all Google Ads channels and inventory.
3. Determine a Bid Strategy and Budget
The bid strategy and budget for a Performance Max campaign should be in line with your overall business objectives. Here are the main options:
Conversion value: this strategy is most appropriate if you want to maximize conversions that have different values for your company.
Conversions: this strategy is most appropriate if you want to maximize conversions and they all have approximately the same value for your company.
You can also add a cost per action (CPA) or return on ad spend (ROAS) target if this helps you better measure your marketing results. You can use the average CPA or ROAS of the last 30 days in other campaigns as a starting point. The campaign might suggest a target amount based on your account history, but you can change this if you prefer.
Soon, Performance Max will have budget and target forecasts to help you with this step.
4. Choose Additional Campaign Settings
You will then need to select these settings:
The location and language of your campaign.
The schedule and dates.
The tracking template.
The end URL suffix. Google Ads recommends enabling end URL expansion to expand coverage on relevant search queries. This feature allows you to appear in other searches with the possibility of generating conversions.
The negative keywords at the account level.
5. Create a Group of Assets
As with other Google Ads campaigns, the quality and variety of your creatives is important when it comes to the success of your campaign. In Performance Max, you can create asset groups to manage different creatives, similar to ad groups in other types of campaigns.
Assets include the final URL or landing page, images, logos, videos, titles and descriptions, and a call to action. To optimize your campaigns, you can create different asset groups associated with a single theme. You can upload images from your computer, choose assets you have already used in previous campaigns or extract them from your website or YouTube channel. If you don't have videos, Performance Max will automatically create a high-quality video using your assets.
As part of its automation features, Performance Max automatically groups assets according to available formats that match your conversion goals. The more assets you have, the more ad formats there will be in the campaign and the more appealing it will be to users. In addition, this will give more options for automation and machine learning to generate better combinations.
6. Select Your Audience
With the audience signals feature, you can tell Google which segments are likely to complete conversions or which ads best reach a particular audience.
Indicating audience signals can improve automated targeting and ensure that ads are shown to the most relevant audience. However, one of the best things about automation is that it helps you identify new conversion segments so you don't have to limit your ads to specific audiences.
7. Add Extensions
Include ad extensions such as site links, featured text, callouts, or lead forms. This makes your ads stand out more and provides additional information to your potential customers.
Finally, before publishing your campaign, take a look at the Summary page to see if anything is missing or if there are any errors.
You are now ready to publish and take advantage of all the benefits of performance max campaigns.
Pros and Cons of Performance Max Reports and Statistics
These are the benefits of the reports that Google offers you for Maximum Performance campaigns:
The asset report for these types of campaigns will help you discover which creatives are having the most positive or negative impact on performance, so you know which creatives to optimize to drive campaign ROI.

New statistics, such as increasing search trends, can help you identify changes in performance and help you better develop your strategy

It is important to know that for now, Performance Max does not show statistics for resource groups, which it does for Search or Display campaigns. You can only see metrics data at the campaign level.
To make it easier to understand, if you have created a Performance Max campaign focused on displaying products from your ecommerce and Google has shown the ads in Search, Shopping, and Display, you won't be able to tell which channel performed the best. Google keeps this information to itself and offers only the overall data. It is expected that over time, this will evolve and more detailed statistics will be available.