By Tanit de Pouplana, on 14 November 2023
A digital marketing consultant is a professional tasked with advising companies on enhancing their digital marketing strategies, boosting their online business promotion, and effectively reaching potential customers. In essence, they conduct a comprehensive analysis of digital marketing to identify areas for improvement and devise effective solutions.
In this article, we'll take a closer look into how such a consultant can contribute to your company's growth, offer guidance on selecting the best digital marketing consultant, and share some success stories.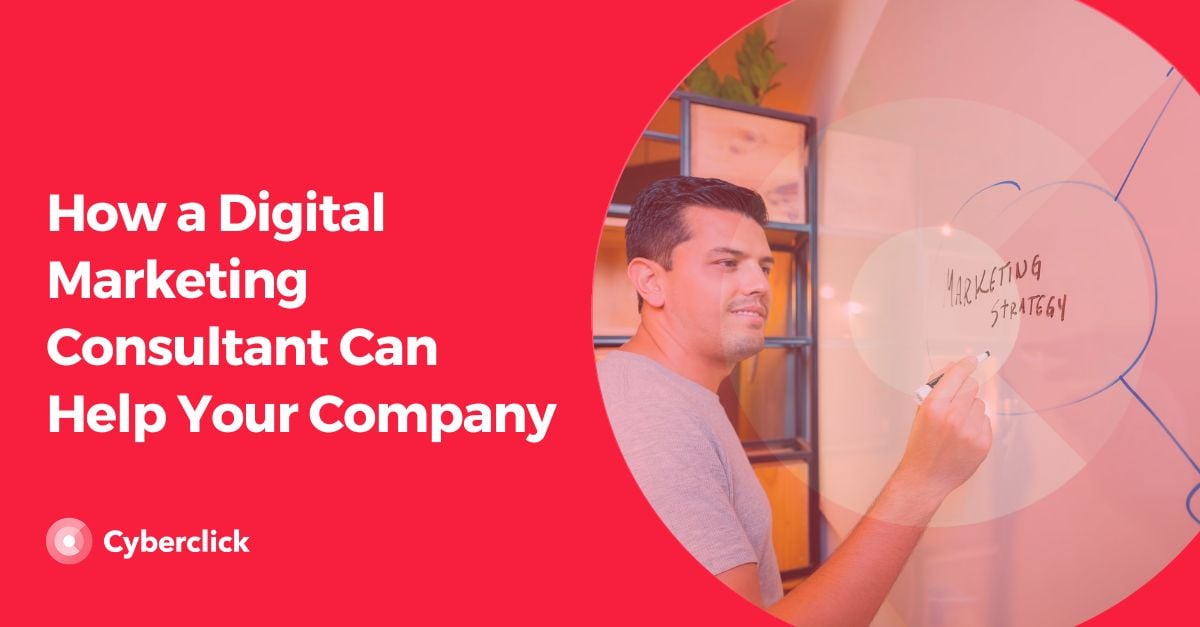 Benefits of Hiring a Digital Marketing Consultant
Proper targeting of online advertising: The products or services that companies promote vary greatly and, therefore, so do the trends and advertising techniques that can be used. Therefore, an advertising strategy that works perfectly for one organization may not work for another. A digital marketing consultant has enough experience to know which one is best for your brand and thus reach more potential customers.
Process automation: Digital marketing consultants work a lot on helping companies adapt them to new technology. Automations are an virtually essential to streamline processes within any organization. A consultant can implement them, thus improving the productivity and performance of the organization.
Increased level of personalization: Personalizing messages according to the type of customer is another aspect that consultants tend to focus on, providing ideas to ensure that customers receive a unique experience.
Deeper knowledge about the consumer: Through the analysis of public comments about the brand, these professionals understand the image a company transmits and can take steps to improve it.
Boosting business growth: A digital marketing consultant analyzes the situation and plans out specific marketing actions for a company to take to improve its online advertising results and grow.
Innovative vision: Having a professional consultant at your company can provide a fresh vision on digital marketing, making the company adapt its strategy to the current market needs and better impact the consumer.
Digital Marketing Consultant's Essential Strategies
Below are the most common strategies that digital marketing consultants implement.
SEO Optimization
SEO (Search Engine Optimization) is a strategy aimed at improving brand positioning and visibility in search results. To do this, consultants usually recommend carrying out a keyword analysis, review the structure of the site, the quantity of content, and the level of quality of navigation and internal links, as all these elements affect SEO.
Social Media Strategy
Social networks are some of the most powerful digital marketing tools available today. To maximize their effectiveness, a digital marketing consultant will begin by identifying the networks in which you aim to establish a presence and devising specific strategies for each of them.
Email Marketing
Email marketing strategies often yield excellent results, and consultants employ them to engage potential customers and acquire new ones. This involves sending personalized, valuable content, as well as newsletters and promotions.
Target Audience and Market Analysis
Prior to implementing any strategy, a digital marketing consultant should conduct a comprehensive analysis of the target audience and the market. This initial stage involves a thorough examination to identify trends, relevant segments, competitors, and audience preferences, all of which are crucial for formulating robust action plans.
Content Marketing
In this strategy, a consultant can decide on the type of content to create for platforms where the brand has a sizeable audience. This can include a focus on social networks, blogs, email marketing, or the website in general. Content serves a dual purpose: attracting and retaining the audience, and establishing authority within the industry. It's advisable for this to align with the brand's strategy for SEO, email marketing, and social networks.
Results Analysis
Every strategy must be accompanied by the analysis and monitoring of result. This lets you know if the changes have been successful and if the objectives have been achieved. If not, it will be necessary to make adjustments. Tools such as Google Analytics, Facebook Analytics or HubSpot, among others, are widely used for this purpose.
Choosing the Right Digital Marketing Consultant for Your Company
Digital marketing is a key area that any company striving for growth must incorporate in today's landscape. It's safe to say that having such a strategy is indispensable, and consequently, having an expert in the field is equally vital. As you embark on your journey to identify the ideal candidate for this role, we recommend considering the following:
If their profile fits with your company culture and they have worked with organizations similar to yours.
The skills they possesses. It's essential that they know all the strategies listed above, for instance.
Their level of proven experience.
Their previous success stories.
Their level of communication.
Their ability to adapt.
Digital Marketing Consulting Success Stories
At Cyberclick, we offer consulting and digital marketing services and these are some of the many companies that have managed to improve their results and their online presence with us.
Mistol
The strategy we outlined focused on raising awareness and improving the positioning of the product. We succeeded in increasing sales by 200% and CTR by 43%.
Brico Depot
Among other significant achievements, during the first quarter of our management of Google Ads, we reduced the CPA by 24%, leading to a 34% increase in ecommerce transactions. Furthermore, the return on shares within this channel saw an impressive 32% increase compared to the previous period.
Revlon Professional
With the primary goal of enhancing their SEO positioning, Revlon Professional made the strategic decision to partner with Cyberclick for digital support in their content strategy starting in 2022. They engaged in monitoring key SEO metrics to track their evolution. The outcomes indicated substantial progress, as clicks increased by 58% and impressions by 60% from March 2022 to March 2023. During the same time period, visits surged by an 306%, and unique visitors saw a remarkable 320% rise.