By Chantal India, on 16 November 2021
The Facebook Pixel Helper is a free Google Chrome extension that helps you find out if your Facebook pixel code is working correctly. It can be a great tool for those who use Facebook for digital marketing and advertising purposes. To get the most from it, though, you need to know how it works.
In this guide, we will explain what Facebook Pixel Helper is and how you can install it on your device. We will also share some of the top benefits of using this troubleshooting tool as part of your online marketing strategy.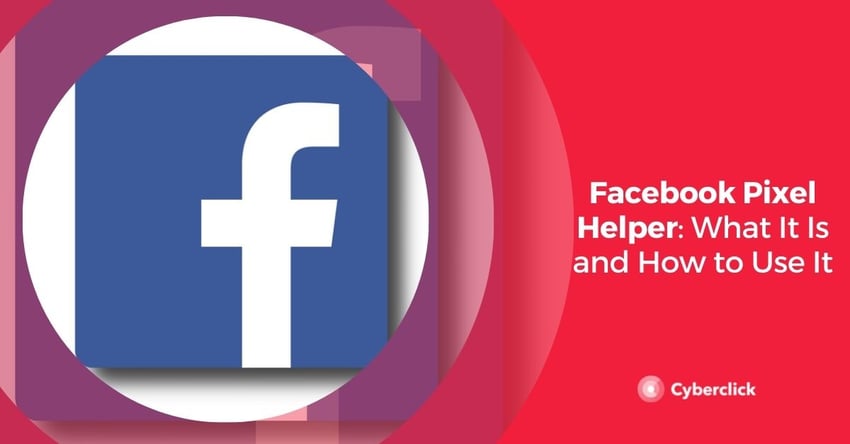 What Is Facebook Pixel Helper?
The Facebook pixel is a piece of code that you put on your website that allows you to measure, optimize and build audiences for your advertising campaigns. It's a great tool for measuring the effectiveness of your advertising efforts because it helps you understand the actions people take on your website. You can use the pixel to make sure that your ads are shown to the right people, to drive more sales, and to measure results.
However, as with all tech solutions, things don't always run smoothly, especially if you don't have much experience. Don't fret though: there's a solution for this, too.
This free Chrome extension helps you validate your Facebook pixel implementation. It works as a diagnostic tool for troubleshooting any issues related to the backend of your website browsing. You can use it to discover, at a glance, the number of pixels that a specific page contains and to make sure your pixel is embedded into your website properly. You can also use the tool to check for errors and to modify the number of pixels if necessary.
What exactly does this mean? Basically, it ensures your pixel is doing what it's supposed to do on your website: track information from your visitors. This in turn helps you ensure your Facebook campaigns are running as smoothly as possible.
How to Install Facebook Pixel Helper
Before you install Facebook pixel helper, make sure your Chrome web browser is up to date on your Windows or Apple device. Once you've done that, you can download the free extension from the Chrome Store. When the plugin has been successfully installed, you'll see a next to your address bar.
You are now ready to use the Facebook Pixel Helper, as follows.
The Facebook Pixel Helper works in the background to look for pixels and provide real time feedback on implementations. Once installed, you will see a small icon appear next to your address bar.
Whenever you enter a website that uses Facebook Pixel, the little icon will turn blue. If there are no pixels detected on a website, it'll remain grey. Navigate to your website using Chrome then, providing it's blue, click the Pixel Helper icon.
A small number will appear on the Facebook Pixel Helper icon to indicate number of pixel events. When clicked, a pop-up is displayed showing you what pixels and events were found on the page, and whether they have loaded successfully. You'll also get notifications for any warnings and errors.
Troubleshooting errors that the helper can detect include the following:
Data Processing Parameters Sent
Pixel Did Not Load
Encoded Characters
Not a Standard Event
Pixel Activated Multiple Times
Invalid Pixel ID
Can Not Find Product Catalog
You Have Opted Out of Tracking
Product Catalog Not Paired
Data Processing Parameters Sent
Pixel Took Too Long to Load
Pixel is Not the Only Conversion
Pixel Advanced Matching
What Are the Benefits of Facebook Pixel Helper?
There are a number of benefits to using the Facebook pixel helper. Let's take a look at some of the biggest advantages from the point of view of marketing.
Support & Assistance
The most obvious benefit of using the Facebook Pixel Helper is that it provides you with valuable support and assistance as you get to grips with Facebook advertising. This is especially helpful if you don't have much experience with pixels and coding.
If pixels on any chosen site are not loading correctly, you'll get an instant notification together with steps for fixing the error. That way, you can rest assured that the right number of pixels are loading on a page so that you can attract more people to your business.
Understand & Connect With Your Audience
The Facebook Pixel Helper is also a great tool for getting to know your audience better. This is because you can use signals to help you understand your audience's behaviors, motivators, and preferences. You can then use this information, together with data from Google Analytics, to build custom audiences and lookalike audiences for your campaigns based on pixel information.
You can also use this tool to make sure your ads are relevant. Facebook Pixel generates signals that can help you retarget buyers with ads of products or services they've previously browsed or expressed interest in. This can potentially have a huge impact on engagement. And, ultimately, if you target the right people with the most relevant message, you can optimize your ad spend by bidding on the most valuable customers and opportunities.
Appeal to Quick Shoppers
The Facebook Pixel Helper is a great tool for identifying quick shoppers. These are potential customers who look for factors including price and reviews to help them make a quick purchase decision.
How does it do this?
Simple. The tool ensures your pixels are working well so that you can gather as much valuable data as possible about your audience. This includes actions like making a purchase or adding something to their shopping cart. You can use this data to determine which ad formats work best for your audiences, such as collection or carousel ads.
Longer Shopping Journeys
Finally, because Facebook Pixel Helper optimizes your pixels, it is much easier to identify shoppers who like to take their time searching for the right product. You can then use this data to offer suggestions to these shoppers and inspire them to add additional products to their baskets before checking out.