By Helena Alcoverro, on 21 March 2023
Knowing your buyer persona is one of the biggest challenges in marketing. It's not enough to just know demographic data such as gender or age; for your campaigns to be truly effective, you have to thoroughly understand your buyer persona's needs and desires and use them as a basis for creating genuine connections.
The good news is that today we have more ways than ever to achieve this goal. In this article we will talk about a very useful strategy: customer communities. We will examine what they are, why they are important, and how to create one step by step.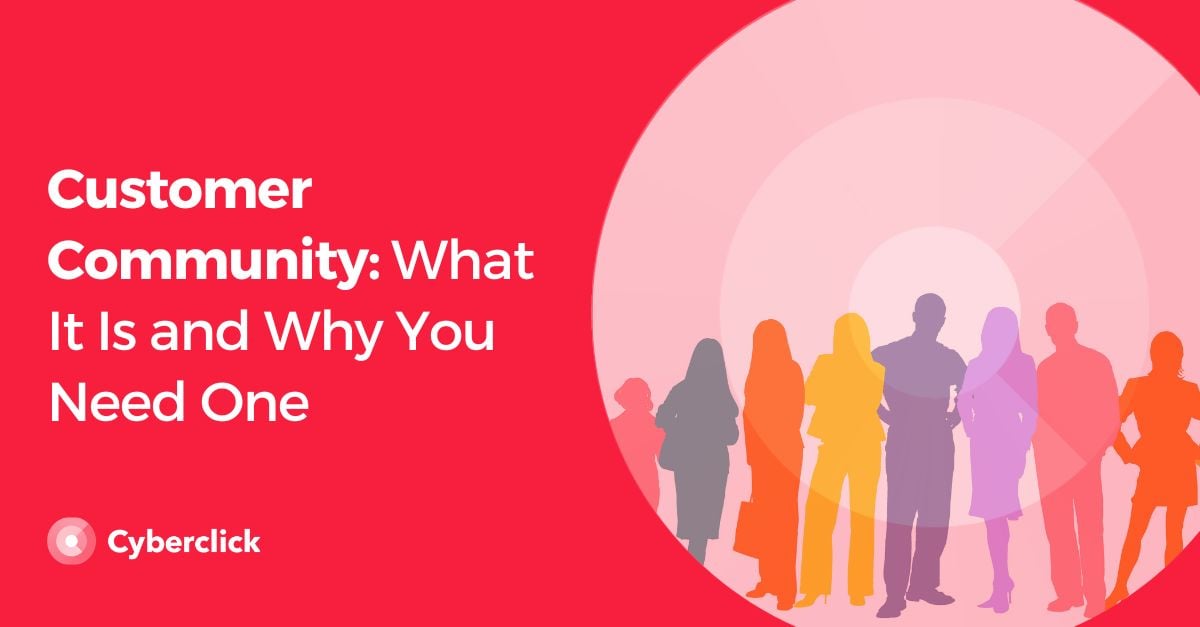 What Is a Customer Community?
A customer community is a dedicated space where the relationship between a brand and its customers takes place. Among its functionalities we can find questions and answers, knowledge sharing, customer training, promotional opportunities, product-related support, reviews, and more.
In recent years, online customer communities have gained momentum thanks to the accessibility of the internet and smartphones. In addition, companies have shifted to much more customer-centric marketing. Customers play a much more important role in this relationship, so the power structures have equalized.
Online information is no longer controlled by brands or experts. Instead, customer reviews and opinions have taken a central role. Customers are turning to communities to seek real-time information and interact with the company first-hand, rather than using more traditional communication channels.
Why Should You Build a Customer Community?
Customer communities help users get the most out of your products and enjoy a better experience. For example, many cooking-related products have communities for sharing recipes.

They are an excellent place to find out first-hand what your customers think of your products and services and to detect possible unmet needs. One of their most interesting uses is to ask your customers questions and use the information they provide to develop new products and services.

It can help you stand out from the competition by improving the customer experience. Users get benefits in the form of information and content, as well as positive interactions with others who share their interests. And it all ends up benefiting the brand.

The data obtained from the behavior of your customer community can help you personalize each customer touchpoint at a much higher level of detail, which translates into more effective marketing and greater customer satisfaction.
How to Create a Customer Community
Are you thinking about creating a customer community for your brand? Here are some channels that can help you.
Blogs: corporate blogs can serve as a platform for customers to publish their opinions about your products and services and exchange impressions with each other.

Surveys: surveys have always been a key tool for collecting customer opinions. Nowadays there are multiple tools to create online surveys and analyze the results through customized control panels.

Email: your email database can also serve as a community. Create a selected list of customers and ask them for their opinion on the issues that concern you most. Usually, the most honest responses come from loyal and highly engaged customers. For this strategy to work, be sure to implement their responses by making the necessary changes to your products and services.

Focus groups: focus groups are a classic method to get to know your buyer persona better, and now it is easier than ever to organize them. In this type of groups, the brand can obtain valuable information from customers and they can ask questions directly to the brand's experts.





Social media platforms: social media is a natural space for organizing communities, as customers come to these platforms for interaction and feedback. They also include native features such as posting, uploading and sharing files, and commenting.
10 Questions to Ask Yourself Before Building a Customer Community
What is the main reason you want to create a customer community? For example, to improve the quality of your products and services, make your brand more visible, increase loyalty, etc.

What will users get out of joining your community? Define a clear value proposition that will encourage customers to participate.

What kind of users do you want in your community? For example, in the case of B2B brands, you may want to create professional communities for people with certain positions.

Do you want your community to be private or public? In the first case, the brand controls access to the community, while in the second case anyone can join. Another option is that existing users can add others.

What size community are you looking to build? Try to set realistic goals for both the number of users and the number of topics, posts and other content shared to make your community viable.

What is your content strategy for the community? How and when will the brand and users post content? Are you going to archive posts of a certain age or make the entire history available?

Do you need to actively moderate your community? It is important to think beforehand about what resources you need to do this.

How are you going to protect the data of the community users?

What system will people use to log in? Will they need to create a user account specific to your brand, or will they be able to use other social media or email accounts?