By Chantal India, on 1 June 2023
Adform is a platform that's widely used by brands who opt for programmatic advertising. It is a type of online advertising where ad space in digital media is bought in an automated way in real time. But what exactly is Adform and how can it be used correctly in advertising?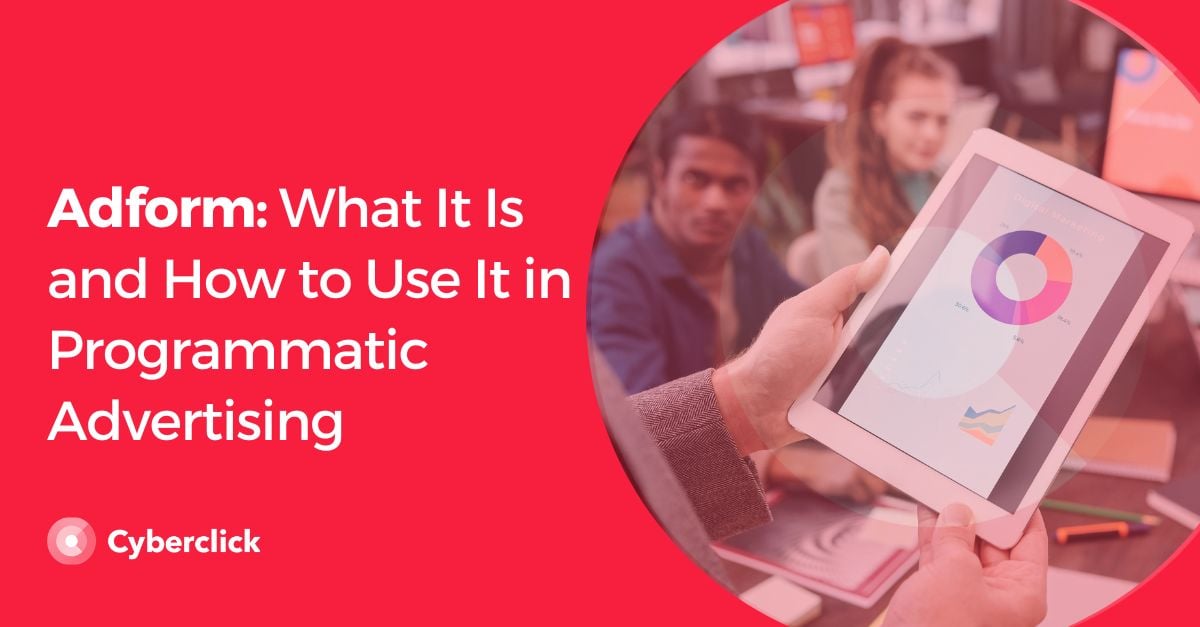 What Is Adform?
Adform is an independent and open digital advertising management platform that was founded in 2002. It is a DSP, or demand side platform, where media outlets can publish the spaces they have available for advertising and advertisers can buy them in an automated way. Best of all, it allows for segmentation, which makes it much easier to find useful advertising spaces that are visited by your target audience.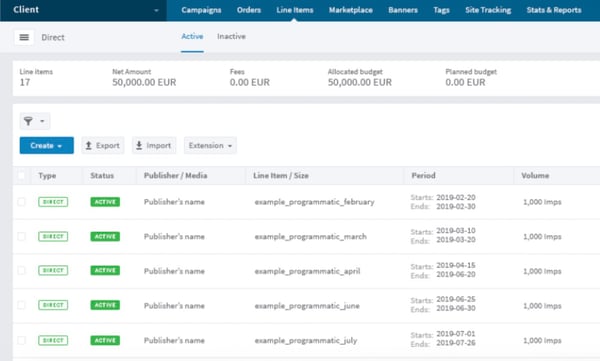 In summary, adform is a DSP platform that allows to carry out full-funnel strategies, has a great segmentation capacity to reach a quality audience, and does not have too many restrictions, allowing you to work with new advertisers without too many obstacles.
How Adform's DSP Works in Programmatic Advertising
Adform allows advertisers to find ad spaces that fit their goals and needs. In other words, it allows them to find the place where they want to put their ad based on the type of audience they want to attract, the type of campaign they want to launch, and the type of ad they want to run.
Types of Audiences for Adform Advertising
Through a DSP like Adform, it is possible to segment in order to reach the right audience. Depending on the type of audience you want to connect with, you can do contextual targeting. This allows you to filter based on the keywords entered by the user and ads that are related to those searches will be displayed. It has been proven that the probability of getting clicks increase when the user has shown interest in the topic.
It is also possible to publish ads within specific websites, which are usually extracted from the well-known whitelist. This way, advertising can be shown in specific places where users have a certain affinity with the brand.
Finally, you can reach premium audiences through third-party databases which Adform has access to.
Types of Campaigns You Can Run on Adform
Through Adform, you can carry out different types of campaigns, as it is able to adjust to the objectives of a brand.
You can make a branding campaign where the main objective is to increase brand awareness, a traffic campaign, where the aim is to generate quality web traffic, or a conversion campaign, where you want the user to perform a certain action, from filling out a form to making a purchase.
Types of Creatives in Adform
Adform allows you to create static and dynamic ads. The options you choose just depends on what you want to show and the message you want to convey.
With a static creative, an advertising message is shown in a direct and clear way, without changes. In a dynamic creative, the content is changeable and personalized for the user behind each impression. In addition, different elements, messages, buttons, images, etc., can be displayed in the same advertisement.
Dynamic creatives can be very useful for companies that want to show different products in a catalog, while static creatives can be used when the objective is to launch an eye-catching and attractive message to get the click.
Advantages of Choosing Adform as Your DSP for Ads
Using Adform has a number of advantages, the main one being that it makes it much easier to automate and manage online advertising.
Another advantage is that it allows you to have total control of your strategy from the same platform. From there, you can buy digital media and have total control over the performance of the campaigns and the investments you've made. In addition, it allows for effective segmentation, which will get you better results from your advertising campaigns.
In general, it is a very good tool within programmatic advertising, especially for brands with a high volume of digital media, where it can be complicated and cumbersome, or even practically impossible, to manage ads manually and get good results.