By Berta Ventura, on 1 November 2023
To plan and execute an online advertising strategy, it is necessary to know the payment models available for your ads. Then you can determine which ones fit best with the objectives and characteristics of your campaign.
In this article, we are going to look at one of the models most directly linked to ROI: cost per acquisition or CPA.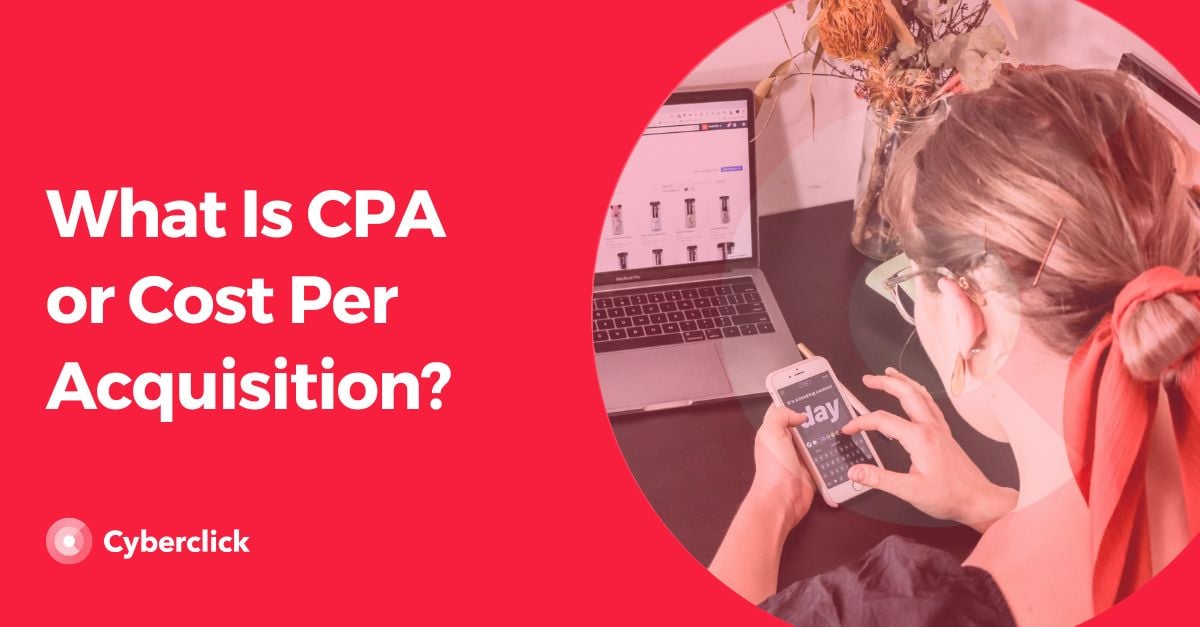 What Is CPA?
CPA, or cost per acquisition, is an online advertising payment model (usually applied to display advertising, remarketing, and affiliate marketing campaigns) in which the advertiser pays each time a user buys your product after viewing an ad. It is also sometimes referred to as cost per conversion.
It's important to note that there's a difference between this model and cost per action. In cost per action, you also pay based on the results, but the desired result does not have to be a purchase. For example, you can may each time the user downloads a certain piece of content or enters your mobile app.
There are two ways to determine cost per acquisition: pay a fixed cost for each purchase, or pay a percentage of the total value of each purchase. In both cases, the amount will be negotiated between the advertiser and the platform on which the ad is placed.
Cost per acquisition is particularly suitable for campaigns focused on short-term sales. If that is not the case, it can be better to opt for other advertising payment models, such as:
CPC or cost per click: the advertiser pays each time a user clicks on its ad.
CPM or cost per mille: the advertiser pays for every thousand ad impressions.
CPL or cost per lead: the advertiser pays each time it gets a new user in its database.
Pros and Cons of Cost Per Acquisition
There are no better or worse online advertising payment models, but each one is suitable for different circumstances. To assess whether CPA is right for you or not, here is a summary of its pros and cons.
Pros
It grants security when investing in an advertising campaign, since you only pay if your ad gets results.
It is closely linked to ROI, since there is a direct connection between ad and sale. Therefore, it will be very easy for you to make the campaign profitable.
Since the model is not based on impressions, but on the ability to convince the user to perform an action, it leads to less invasive formats and strategies.
Cons
Many websites are reluctant to work with this model, as they risk offering their ad space and receiving nothing in return if the campaign does not deliver results.