By Chantal India, on 23 March 2022
Instagram, Facebook, TikTok, and Twitter are currently some of the most used social media networks. However, a new player has recently entered the space: BeReal. This social media app is based on the idea of connecting with others by sharing a photo of what you are doing once per day at a different time each day.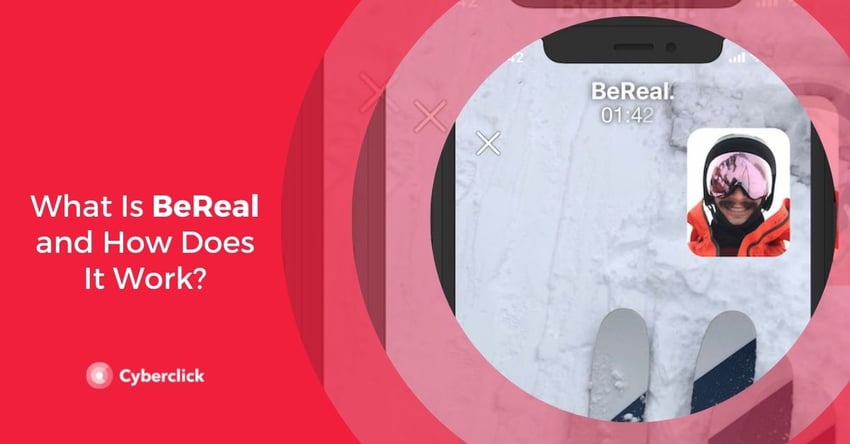 What Is BeReal?
BeReal is a social network that allows you to create and share content for as little as two minutes a day. All users are prompted to share content at the exact same time.
One of the most unique aspects of BeReal is that content must be created at a very specific time of the day, just when the application sends the notification. In other words, the photos you share must be taken during those two minutes in which the social network prompts you to create and publish.
This feature limits the content users can consume each day. The idea is to promote authenticity and celebrate being candid, which is one of the biggest pain points of other social media apps like Instagram and Facebook.
How Does BeReal Work?
From the moment the app notifies users to share content, they only have two minutes to take a photo and publish it. Once the two minutes are up, content can no longer be published.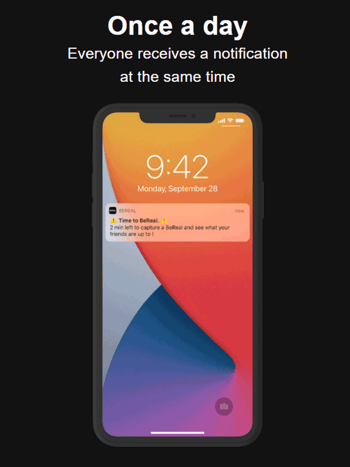 The photo can be shared with or without your location and can be published publicly or privately. If it is public, all BeReal users will be able to see the content, while if it is published privately, only your contacts will have access to it. The content disappears the next day at the same moment an opportunity arises to take and share a new photo. BeReal users can also leave comments on photos. The comments will also disappear when the photo disappears.

Challenges are also launched from time to time to make it even more unique and fun.
How to Create a Bereal Account in 5 Steps
The first step is to download and install the application, which is available for both iOS and Android devices.

Then you will need to set up your account by entering your phone number, name, username, and date of birth.

You will need to allow the app to send you notifications. This is crucial in order to be notified of when to post since the time changes at random every day.

Give the app permission to access your phone's camera and location, especially if you want to post photos with geolocation.

The next step is to upload a profile picture and sync your contacts to find friends and follow them.
How to Download the BeReal App
Downloading the BeReal app is very simple: go to the App Store on an iOS device or the Play Store on an Android device and search for BeReal. Then, just download and install the app.
BeReal's concept is the first of its kind when it comes to social media apps. It will be interesting to see how much it grows and if it will become one of the most used networks along with Instagram, Facebook, TikTok, and Twitter.