By Estela Viñarás, on 20 December 2021
Mobile is an important channel that should always be accounted for when planning a marketing strategy. Mobile apps increase user interaction with brands and provide highly personalized experiences.
This is why they are one of the best platforms for reaching consumers directly. Reading on to learn how to engage your users through mobile app marketing!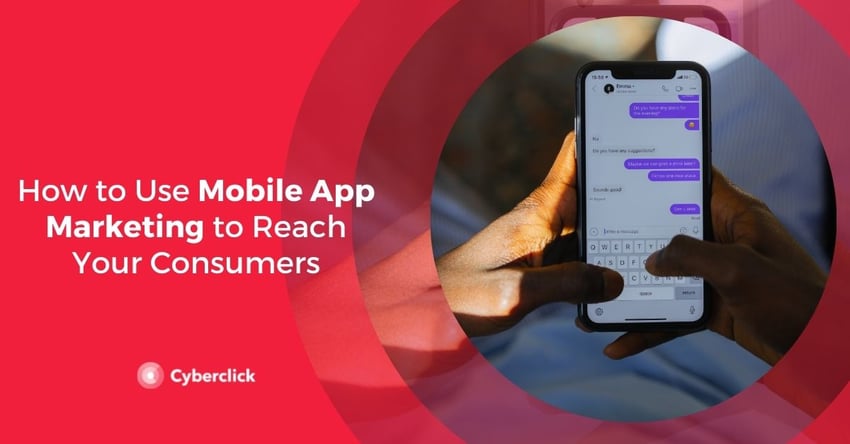 3 Types of Direct Marketing Messages in Apps
1. Push Notifications
Push notifications are messages that appear on mobile devices at any time, similar to text messages and mobile alerts. They are only received by users who have installed your application and have opted to receive them.
Push notifications can be in text format (title + message) or include an image. Clicking on the message directs the user to the app's home page or to a specific URL.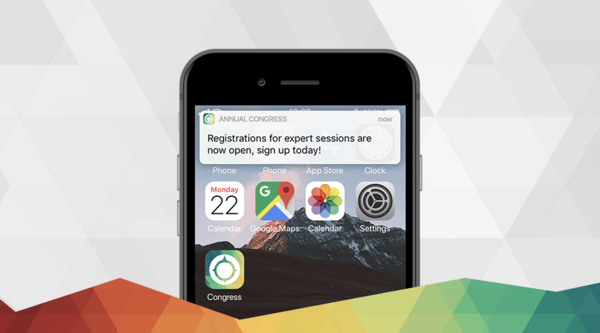 2. In-App Messaging
In-app messages appear only while a user is logged into the application. They can appear as full-screen pop-ups or as smaller overlays.
As with push notifications, the message can be text-only or include an image. You can also combine push notifications with in-app messages.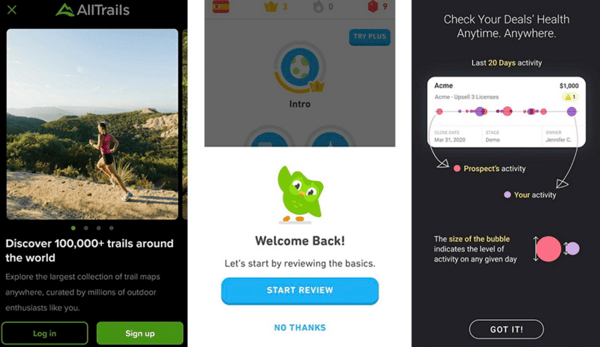 3. Mobile App Inbox (Message Center)
Both push notifications and in-app messages are temporary. If the user does not see them or discards them, he or she can no longer access them. If you want the user to be able to view the message later, you can create a Message Center or Mobile App Inbox.
The messages will be stored in the Message Center permanently so that your users can always find and read them. If you prefer, you can set them to have an expiration date.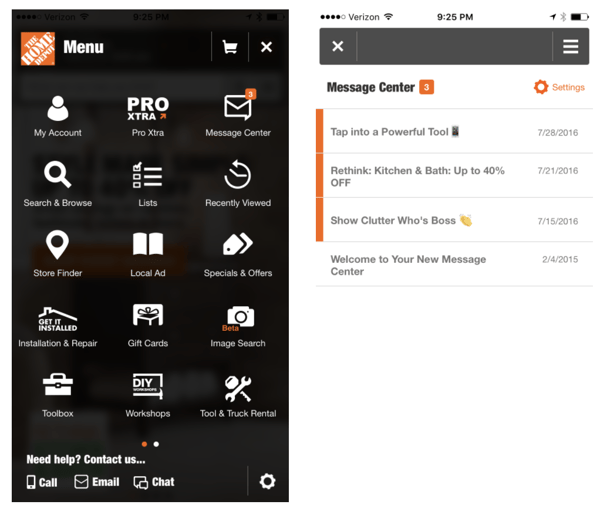 Email vs. Messaging in Mobile Applications
Communicating with users in your mobile app can be done in tandem with email marketing, as both channels serve different purposes.
Aside from the fact that emails stay in consumers' inboxes until deleted, you can also send longer and more personalized messages with audiovisual and interactive content. In contrast, push notifications and in-app messages disappear after being viewed once.
Additionally, the email subscription process requires a user to enter his or her email address and accept the legal terms and conditions. To subscribe to push notifications, users only have to grant the mobile app permission without giving any personal information.