By Tanit de Pouplana, on 5 July 2021
TikTok ads has introduced a new lead generation tool for brands that advertise on this platform. This is fantastic news, as it allows users to achieve their marketing goals and connect with their audiences much more efficiently.
While we all know that TikTok is very popular, it is also becoming one of the main networks that brands use to connect with their audiences. Its new feature looks to continue this because it facilitates monetizing TikTok's user base in the long term. That said, let's take a look at what TikTok ads lead generation consists of and how to start using it.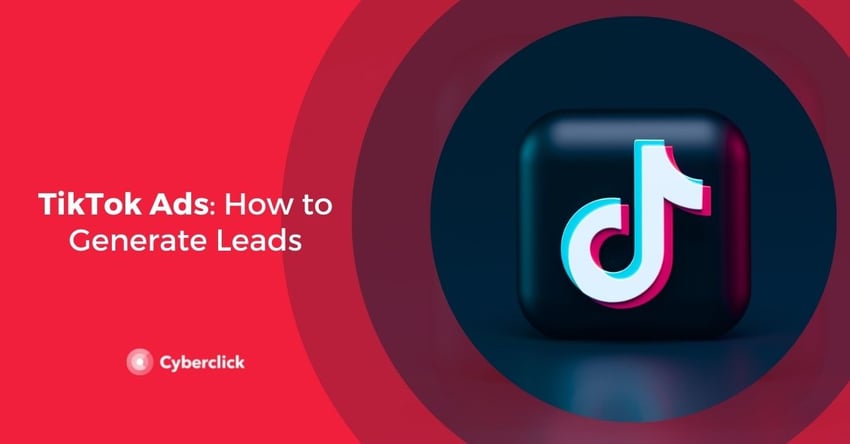 What Is TikTok Ads Lead Generation?
Lead generation is a new solution from TikTok ads that helps companies reach customers and increase conversions. It is a first-party solution that allows businesses to share information about products and services that may appeal to customers and get their contact details with just a few taps.

It works like this:
The user clicks a call to action button on the TikTok in-feed video ad which triggers a form.

The form loads immediately. In fact, the average load time of a lead generation form is 9 times faster than a third-party landing page on TikTok.

The user fills in the information. Since autocomplete is enabled, the basic data will automatically be added to minimize friction and maximize conversions.

The user submits the form and thus becomes a potential customer. The generated leads can be downloaded manually or, if integrated with the company's CRM, it is also possible to activate them immediately for maximum efficiency.

After filling out the form, the user is directed to a thank you page. This can either be a related page that's separate from the lead generation page or a redirect to an app store where they can complete a download (optional).
For companies, TikTok's lead generation solution brings multiple advantages.
Efficiency: eye-catching ads attract potential customers and the option to include autocomplete information speed up the process. This ensures the highest possible conversion rate.

Customization: you can customize the ad content, the call to action button and the instant form to get the information you need from your customers. This customization allows you to adapt the process to all types of businesses.

Easy processing: leads can be downloaded manually or incorporated into the company's CRM. This makes it possible to move immediately to lead nurturing and lead scoring systems that progress along the path to conversion.
How to Use Lead Generation on TikTok
Lead generation in TikTok is already available to brands so, if you want to enjoy all its advantages, just follow these steps:
Go to TikTok Ads Manager -> Campaign -> Objective and select the objective "Lead Generation."

Adjust the bidding strategy by targeting optimization and segmentation. It's a good idea to bid by CPL (cost per lead), set "leads" as an optimization target and choose billing by oCPM. As for targeting, there are a number of capabilities to choose from, so select the ones that best suit the audience you are looking for.

Create your customized instant form according to your objectives. Remember that some elements will be filled in automatically, so take the opportunity to ask questions that will really help you evaluate your leads.

And that's it! All that's left is to manually export the leads (you have up to 90 days) or integrate them through TikTok's custom API and activate them immediately.
Transparency and Privacy on TikTok
With this launch, the social network wanted to emphasize transparency and security, two very important aspects when collecting user data.

Therefore, the lead generation tool will display a privacy notice to users when they submit their information, indicating that data is being collected for the advertiser. TikTok's privacy policy and the advertiser's privacy policy will be linked to the form.

In addition, personal data collected through the lead generation tool will only be accessible to the advertiser and users will be able to edit their information on the form or click to exit the form at any point in the process. With all these precautions, user data remains protected and TikTok ensures that it complies with all personal information protection regulations.
Success Story: Nina Ricci
Despite its novelty, there are already a few successful cases of lead generation on TikTok. The blog TikTok for Business shared the example from Nina Ricci, who tested this tool to promote their latest fragrance.

The ad consisted of a video in an in-feed ad format where a creator unboxed the fragrance with a call to action promting users to register with a short form and request a free sample of the product.

The campaign was active on TikTok ads for 24 hours and achieved excellent results. It had a conversion rate of 41.85%, a CTR of 1.5% and a cost per lead 83% lower compared to previous lead campaigns outside of TikTok.