By Laia Cardona, on 02 March 2020
If you are a marketer who is up to date with the digital marketing world, I am sure email marketing is already in your plans for the next years. Sending regular emails to your followers, fans and leads can be a great help in achieving your marketing goals. But in order to make the most of this strategy, you need to be using the right tools.
There staggering variety of email marketing solution out in the market nowadays, with features allowing you to create different subscription lists, send welcome emails to newcomers, create automated responses and much more. To help you choose the best one for you, I would like to talk to you today about the 10 best email marketing tools and services.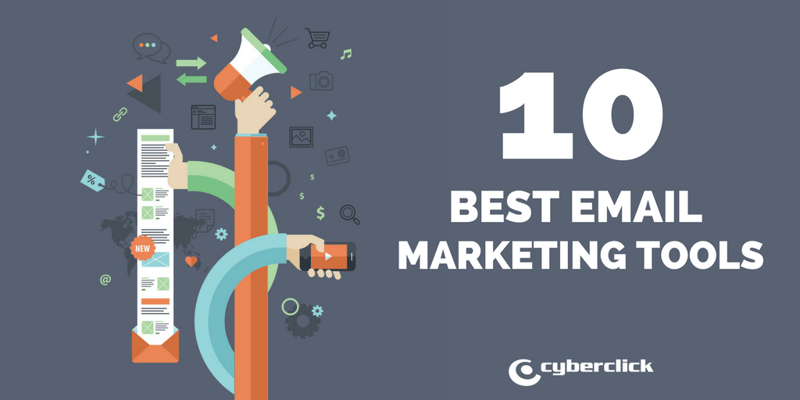 1) MailChimp
MailChimp is one of the most popular email marketing tools in the entire world, and for good reason. It has a very intuitive and modern interface and, considering its free plan can include up to 2000 subscribers, it is a brilliant option for freelancers and small and medium sized companies who are breaking into the marketing world with email.
Its main features:
A selection of personalized templates.

File Management.

Easy CRM integration.

Drag-and-Drop photo editor tool to design your emails.

Detailed analytics and testing.

Paid plans also include automation tools.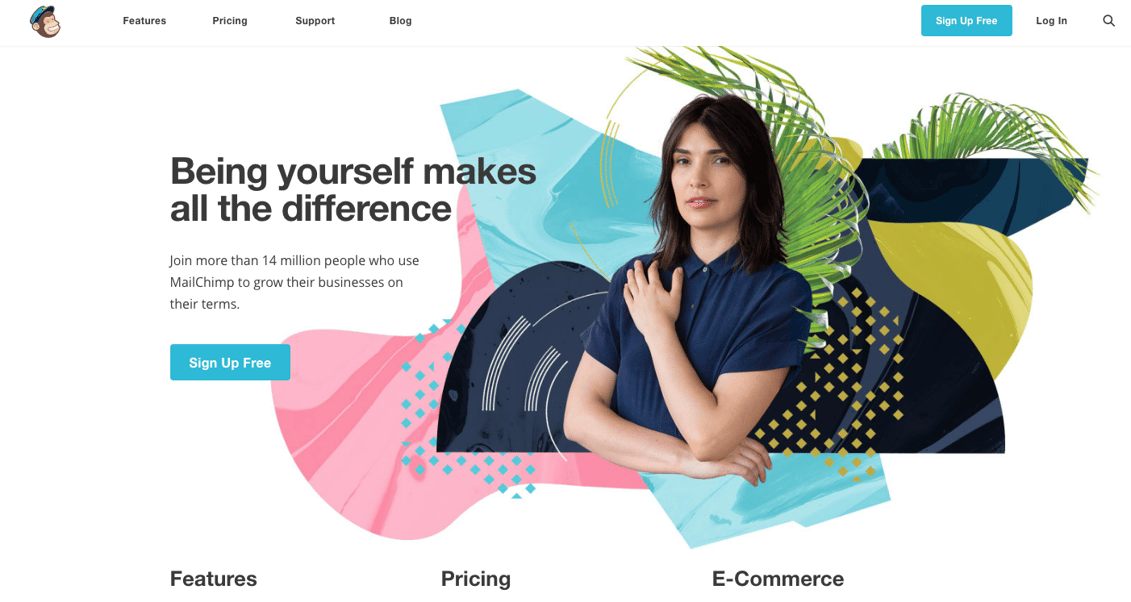 2) Hubspot
Hubspot is a great ally for any digital marketer. This platform can help you generate more traffic, nurture the relationship with your followers and automate email communications. It is not the least expensive option, but if you want to take your email marketing to the next level, it is undoubtedly worth it.
Hubspot's most noteworthy characteristics:
Content analysis and other optimization tools.

Content programming.

Social media following.

Contact Management.

A/B testing and Analytics.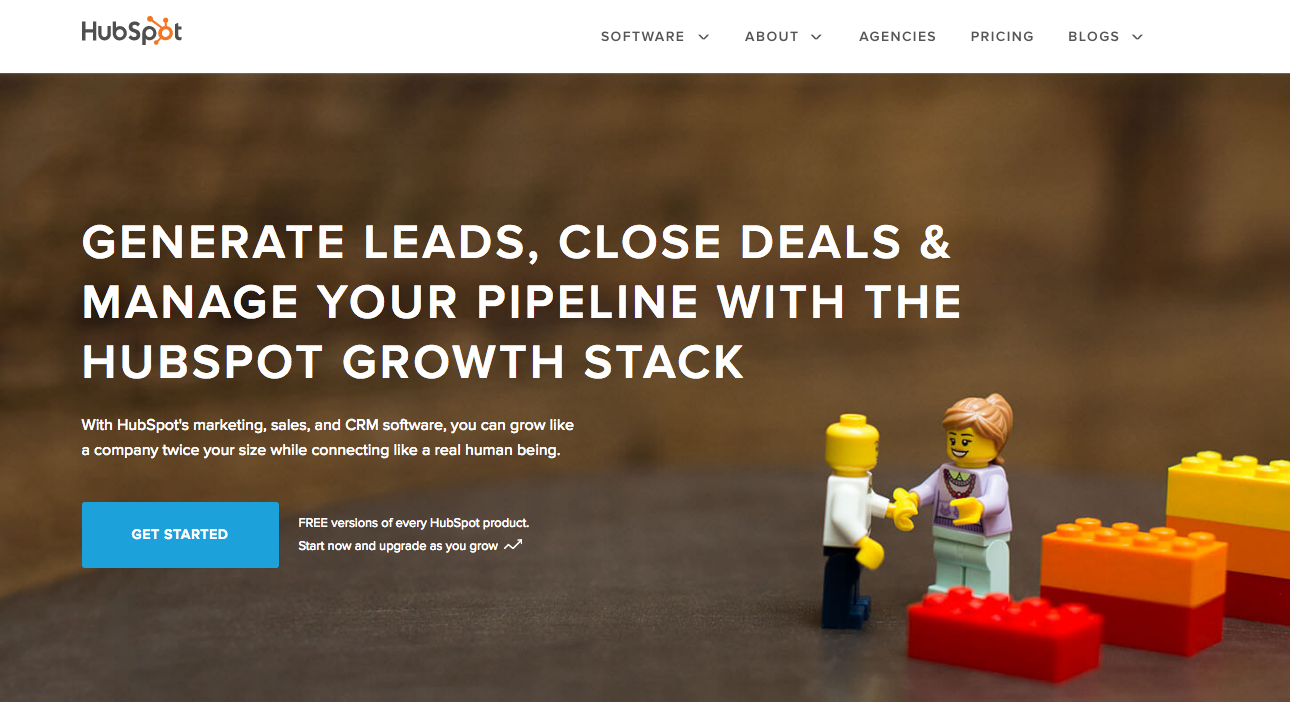 3) Campaign Monitor
This tools stands out, most definitely, for its design, with its Drag-and-Drop tool allowing you to quickly and easily create visually attractive emails. Some of its other notable features are:
Sending of automated newsletters and emails.

Over 250 pre designed plugins.

A complete library of very attractive email templates.

Complete engagement analytics.

4) AWeber
Another very well known email marketing tool. Its newsletter management service allows you to manage multiple mailing lists with different subscribers, with as many sequences of automated emails as you may need. Thanks to this feature, you can design complex campaigns that adapt to each users' profile. It also offers:
The creation of multiple linked campaigns.

The ability to segment your email lists.

A template and image library.

Drag-and-Drop design elements.

Detailed analytics.

A mobile app.

Integration with social media.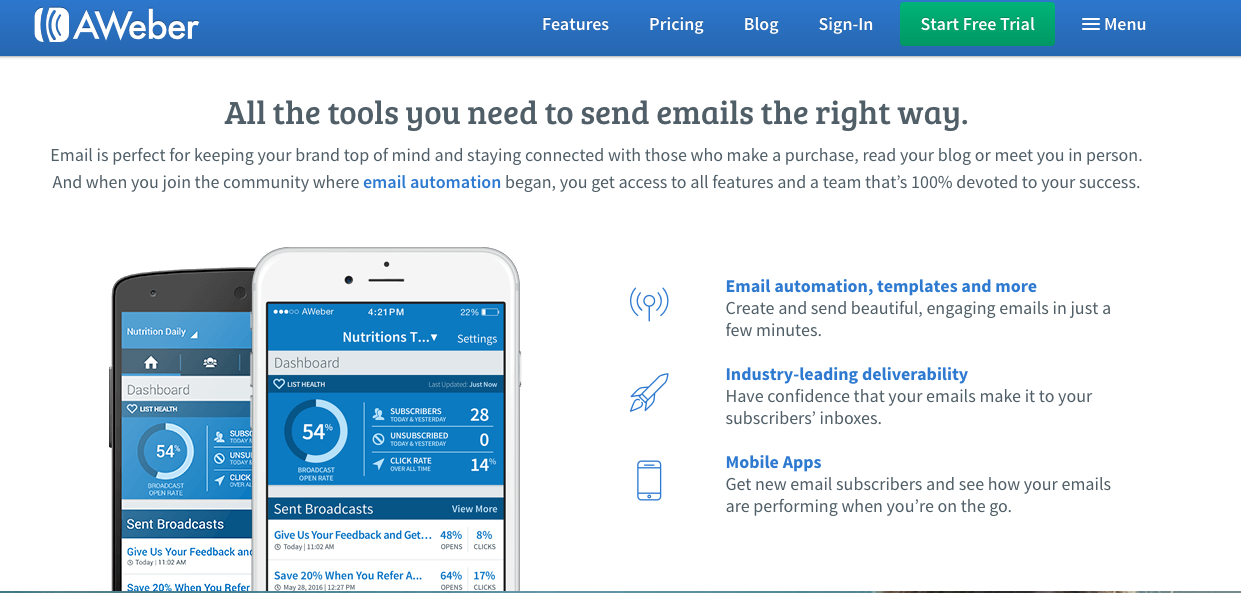 5) MailPoet
An extremely interesting option for WordPress users. Although this tool works on other platforms, Wordpress fans will easily be able to make the most of this platform, as its free plugin allows you to manage all your email marketing from your WordPress control panel. Your mailing list data will even be saved in its database.
Some other MailPoet features:
Tool to create emails and newsletters from RSS.

A selection of automated response tools.

Complete analytics.

Free return policy within 30 days.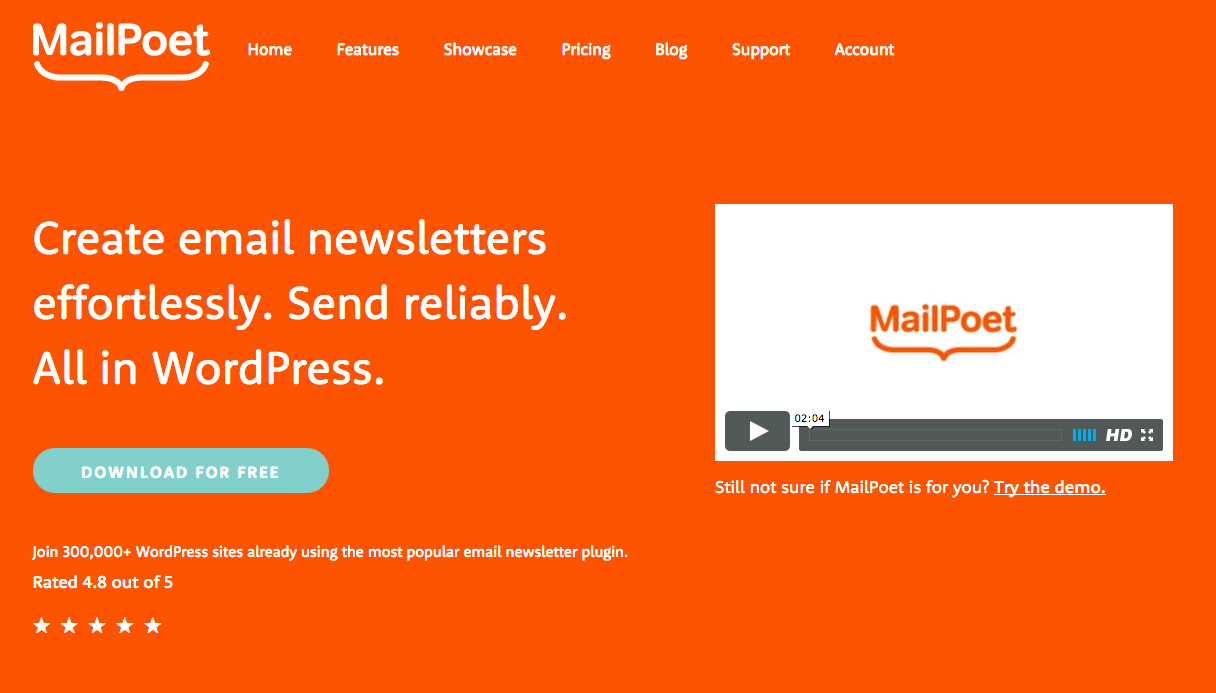 6) Drip
With is wide variety of automation options, Drip is ideal for those who take digital marketing very seriously, but it does come with higher costs than other email marketing tools such as InfusionSoft. Here are some of its characteristics:
Following subscriber actions.

Automated subscription list management.

Visual management of the workflow.

Automatic generation of lead evaluation.

Integration with an ecommerce platform and payment processing.

Video tutorials.

3 week free trial run.
7) ActiveCampaign
This tool is specially designed to help you grow your business through an automated sales platform. Its CRM features make it possible to manage new leads. It also has a very easy to use control panel that lets your program sendouts.
Noteworthy characteristics and features:
Intuitive control panel.

Newsletter sendouts and campaigns management.

Drag-and-Drop email design system.

Marketing automation.

CRM tools.

Ability to design personalized sales processes.

Detailed analytics.

Compatible with over 150 applications.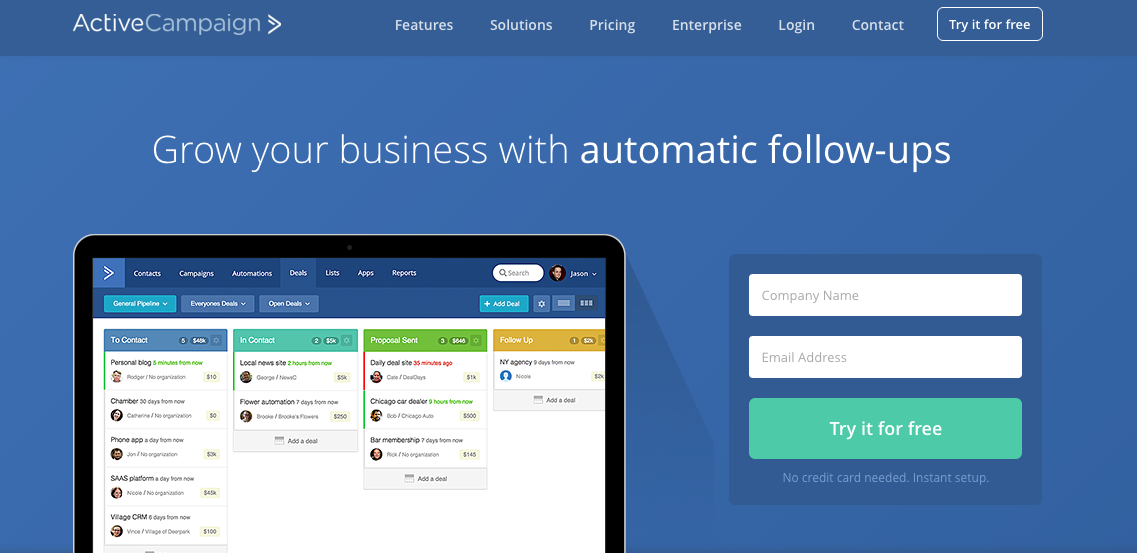 8) Constant Contact
A balanced tool that satisfies the majority of website administrators' needs. Constant Contact incorporates a large variety of features, without sacrificing its simplicity. These are its main features:
Large variety of email templates.

Drag-and-Drop email design system.

Advanced contact management tools.

Detailed analytics.

Complete integration with social media.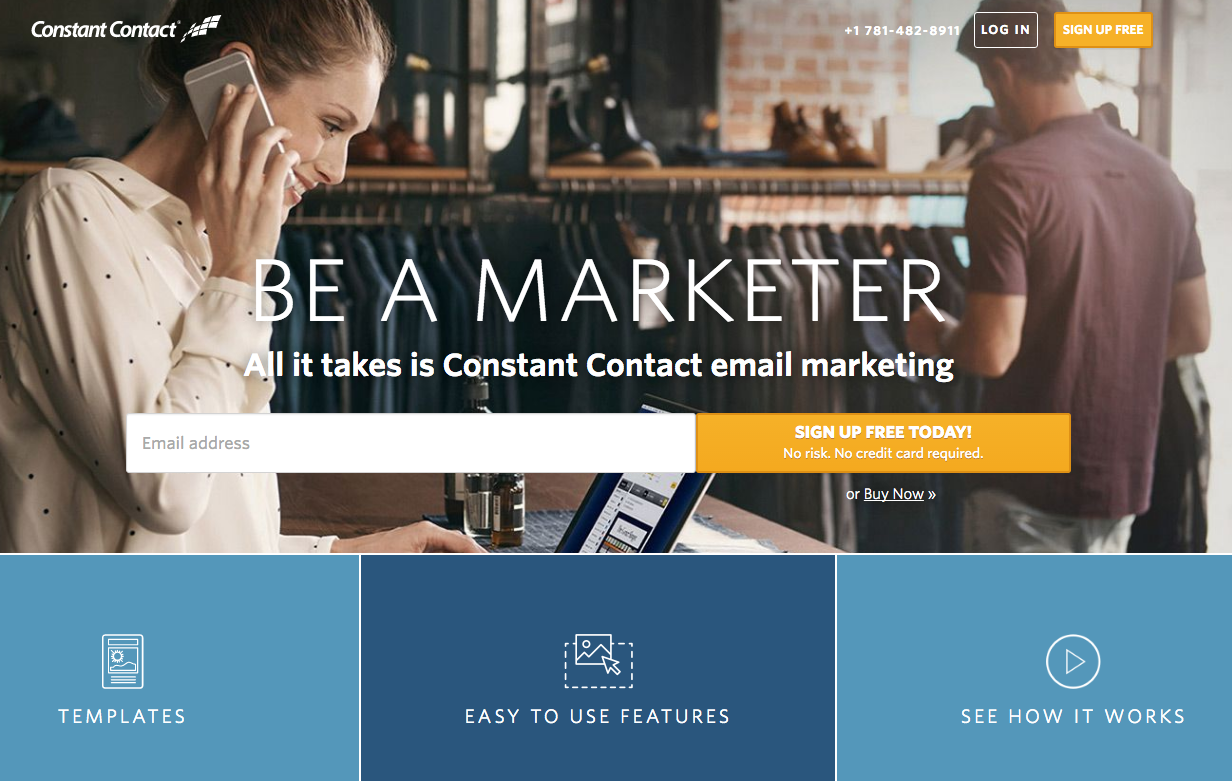 9) ConvertKit
Although ConvertKit is one of the more recent additions to the email marketing tool world, it definitely has a lot to offer. This tools is a very interesting option for digital marketers who are looking for a simple and intuitive way to manage and grow their mailing list. Its landing page feature lets you promote a page by linking it to an external source to attract leads.
Here are some of ConvertKit's most attractive characteristics:
Landing Page creation with pre designed templates.

Simple creation, editing and management of email marketing sequences.

Automated mailing list segmentation.

Creation of multiple forms.

Online webinars and workshops.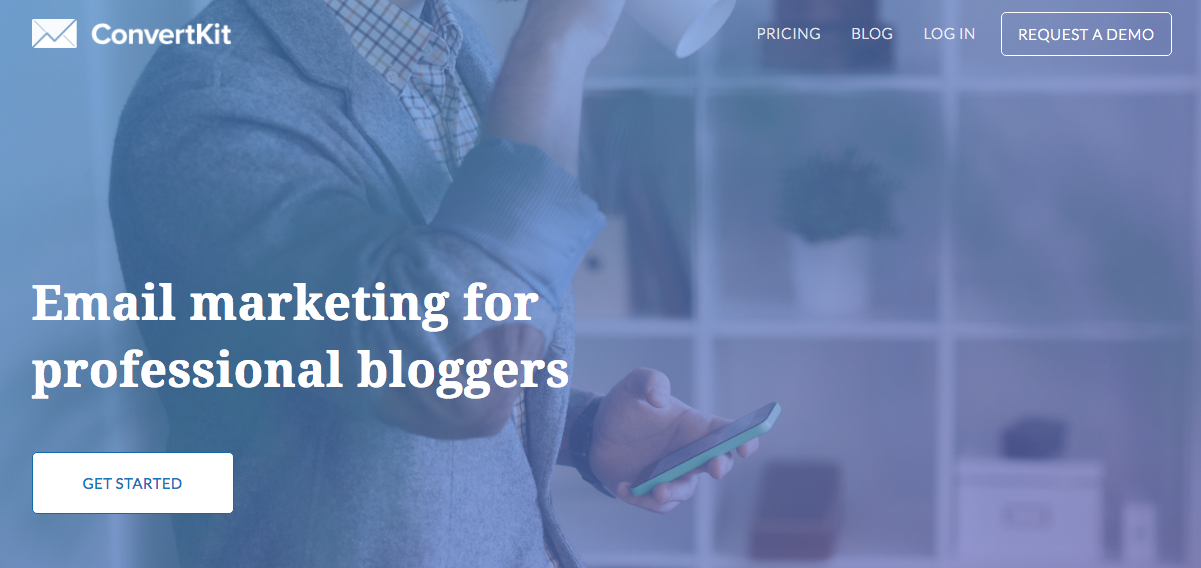 10) GetResponse
Last but not least, a tool that makes creating responsive designs so much easier, or lets you choose from its rich template gallery. With GetResponse, you can let your creativity loose when generating leads.
Main characteristics and features:
Landing page design.

Webinar tools.

Large selection of email forms.

Complete analytics.

Sending of RSS posts to newsletters.

Automatic activation according to different actions.

30 day free trial.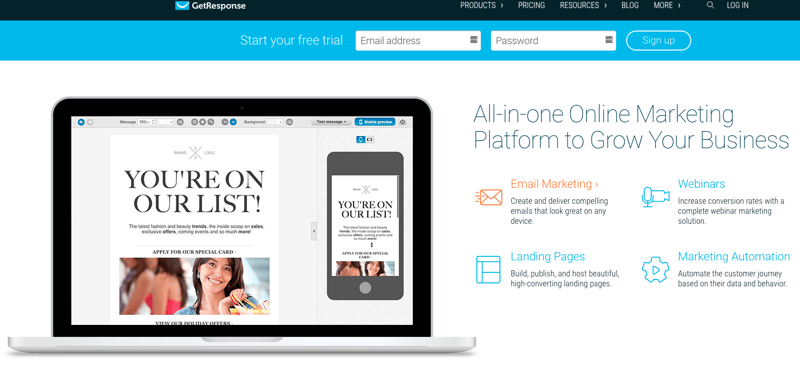 I hope these 10 email marketing tools and services have been useful for you, and that they help you develop a more efficient email marketing plan!