By Chantal India, on 7 May 2020
Not too long ago, it took many manual actions to design large campaigns, with lots of different steps and processes. However, this is officially a thing of the past, thanks to marketing automation.
Marketing automation helps automate all marketing processes, without detracting from message customization. Its purpose is to facilitate a marketer's routine tasks while ensuring personalization and proper lead nurturing. So, how exactly can we strike that balance between automatic and customized? Keep reading!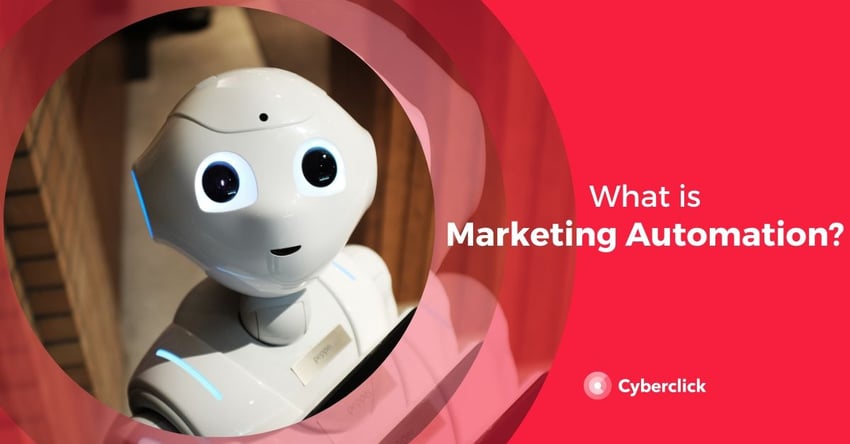 What is Marketing Automation?
Marketing automation is an important marketing tool that allows you to improve your work life, simplify your work, and let you focus your efforts on more important tasks.
This concept started as an email marketing tool, but it has since evolved into a solution that automates many repetitive tasks. A proper automated marketing system reduces human error and manages complex tasks, such as measurement and optimizing marketing efforts.
Gone are the days of spending hours screening resumes to try to find a multi-purpose marketer capable of developing and executing routine marketing campaigns, as digital marketing automation software can carry out many repetitive tasks.
If you hear marketing automation and you instantly think of clunky emails and awkward social media posts that were clearly posted by a robot, think again. The technology has come a long way.
Actually, you and your team likely have hundreds (if not thousands) of successful interactions with automated marketing every day, but you don't even realize it. The key to making marketing automation work is to understand when and when not to use marketing automation.
When To Use Marketing Automation and When Not To
Good marketing automation tries to scale your marketing efforts around real people and optimize routine tasks.
This includes tasks like lead nurturing, sending email workflows, social media planning, and improving tracking and analytics.
However, while marketing automation has many uses, there are also times when using making automation is not ideal. Unless you are ensuring that your processes are highly segmented for your audience, then marketing automation can be perceived as robotics and less personal.
If you need to conduct a marketing activity that is more personal, especially in the final stages of a sale, then do not automate.
Remember, extreme customization is the secret weapon of ensuring your automation lands well. Every marketing message should feel personal, not generic.
The Best Marketing Automation Tools
Once you understand how to properly use automation, you'll have to consider what tools you're going to use.
Here are several of the best marketing automation programs in place today.
1. Hubspot: This platform has many very useful tools for marketing professionals and its core is to facilitate the marketing and sales automation. Your workflow solution is designed to drive growth and spend less time on repetitive tasks. It also offers a free CRM to get started with unlimited lead capability.
2. Marketo: Another popular tool, this platform promises to have "solutions for all digital marketing needs", from lead management to sales marketing.
3. Salesforce: A marketing automation software designed for B2B companies, which helps marketers generate more leads, close sales, and maximize return on investment.
4. Oracle Eloqua: Award-winning software with tons of functionality, from targeting to campaign management.
5. Adobe Marketing Cloud: This marketing automation technology is actually a platform that combines B2B content management, campaigning, personalization, and marketing solutions. In short, a complete comprehensive solution.
In summary, this technique can be extremely effective for you and your team. Think of it as the marketing equivalent of having an automatic engine instead of using horse carriages. Marketing automation is a step into the future of marketing!