By Shanon Roberts, on 27 January 2020
It seems like every time you go on Instagram there's a new social media holiday. And while I'm always down to join in on the latest National Taco Day or celebrate International Day of Friendship, these hashtag holidays do raise the question: How can brands effectively and authentically use social media holidays?
Social media holidays, or hashtag holidays, are specified days on social media celebrating a certain topic. They are mostly unofficial, ranging in theme, and are often "celebrated" with simple social media posts.
Social media holidays can be a simple and fun way to connect with your audience, but they should be strategized and used appropriately, like any other holiday. In this article, I'll share several tips on how to use social media holidays, as well as include our free social media calendar to help you plan!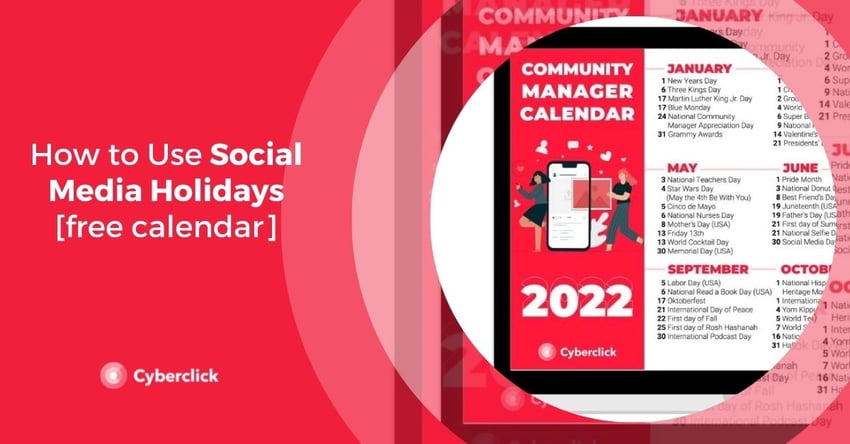 How To Use Social Media Holidays
1. Stand for Something
More and more social media users are demanding that brands have a high level of corporate social responsibility. Younger audiences, specifically Generation Z, want to follow brands who have values and who use their power to stand up for good. If it fits your brand, take advantage of popular social media holidays to share with the world what it is you care about.
A good example of how to do this is REI's #OptOutside campaign. While this isn't exactly a social media holiday per se, its origins do stem from a popular holiday. In 2015, as a response to the pandemonium of Black Friday, REI launched their #OptOutside campaign. Instead of opening their doors to hordes of shoppers, REI encouraged their followers and employees to #OptOutside on Black Friday instead. While this hashtag is now used year-round by social media users, REI always always uses it in fresh ways on the infamous holiday. This hashtag perfectly aligns with REI's messaging and branding.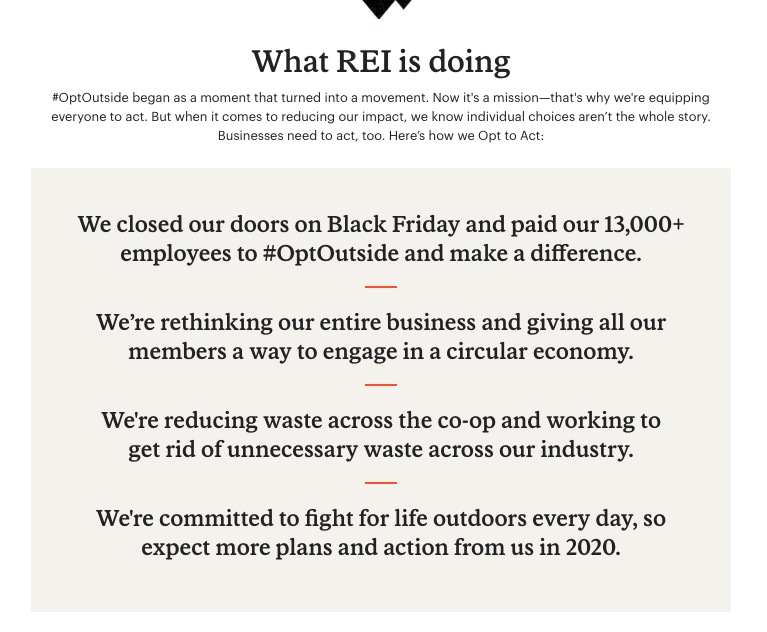 2. Be Intentional, Not Reactive
While it may be tempting to see a fun hashtag holiday trending on Twitter or Instagram, make sure you are using these days intentionally. When considering if to celebrate a social media holiday or not, think of your buyer persona and if this is something they would be interested in.
When planning your social media strategy, utilize calendars (like the one we built) and online resources to properly plan how and when you will use a social media holiday. Go even further and check how the hashtag was used last year, and the overall reaction to it. By doing your research ahead of time, your strategy will come out on top.
3. Test Your Use
Just like with all social media techniques, you should constantly be monitoring and analyzing your brand's social media performance. Test how your audience reacts to your posts, and ensure they're not alienating your audience. While these holidays are meant to be fun, the fact that there seems to be a new "holiday" every day on social media could make these types of posts cumbersome for some audiences.
4. Don't Be Afraid to Be Topical
Marketers are always wondering how to get their content to go viral. Hashtag holidays can be a fun and unexpected way to participate in viraljacking. If you really plan in advance, you can take a hashtag holiday to new heights, and go far beyond posting just one picture to celebrate.
Also, consider stepping outside of the box and use a social media holiday in an unexpected way, like Intel on National Talk Like a Pirate Day. This method could add some levity to your brand and show off how creative your team is. Just remember to make sure that whatever you post is still engaging to your audience.
Ye could #talklikeapirate, or ye could Make Like a Pirate. What will ye make? http://t.co/UFVwJwi0CO pic.twitter.com/IdBbvQjeyL

— Intel (@intel) September 18, 2014
5. Create Your Own
A great way to use social media holidays is to create your own! Hashtag holidays like National Oreo Cookie Day and National Share a Coke Day have taken on lives of their own over the years. Creating your own hashtag holiday can be a great way to create conversations and awareness about your brand.
Take a look at World Nutella Day. Although they weren't the original creators of the holiday, Ferror (Nutella's parent company) capitalized on the day and now dedicate a portion of their marketing strategy to it. Creating your own social media holiday can be a great technique for your brand if carried out effectively.
So, next time you start planning your social media strategy for the month or year, take a look at the next upcoming social media hashtag, using our calendar below, and see how you can use it for your brand.