By Laia Cardona, on 3 August 2022
Unlike other social networks such as, for example, Instagram, TikTok automatically adds a watermark to all the videos that users upload to the platform. This watermark contains both the name of the uploader's account and the social network's logo, and it can't be removed from the application itself. Therefore, when downloading the video, this mark will always be there.
However, there are different external tools that you can use to get rid of it. In this article, we will reveal what those applications are and how to remove the TikTok watermark when downloading videos.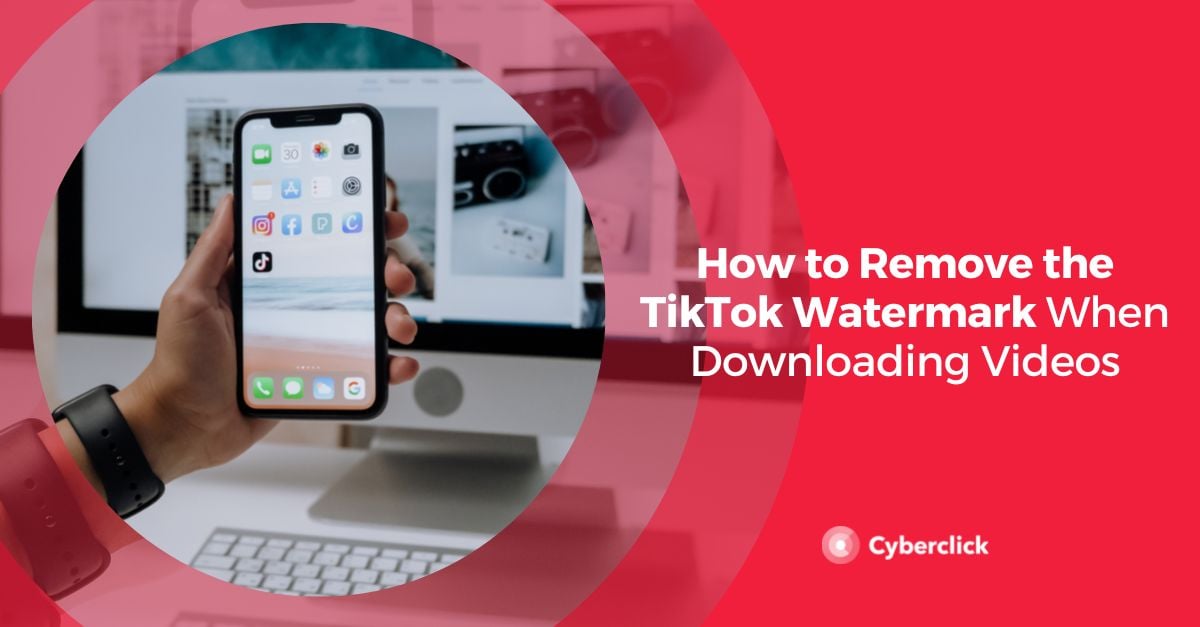 How to Download TikTok Videos Without the Watermark Step by Step
Downloading videos from TikTok without a watermark is very simple:
First, log into TikTok and click on the video you want to download.
Then, copy the URL. This step is easier to do from the computer, but it can be done from a mobile device as well. From the computer, the URL will appear at the top of the screen, and from a phone, you can access it by clicking on the "Share" arrow located at the bottom right of each video and then on "Copy link".
Once you have copied the URL, you can use any of the tools mentioned below to remove the watermark.
Keep in mind that this process is only designed to remove the watermark, the rest of the elements that appear in the video will not be deleted.
Why Would You Want to Download Your TikTok Videos Without a Watermark?
TikTok, like Instagram, gives you the ability to edit your videos directly from its own platform. You can add music and sound effects, filters, or visual effects to your videos and photos.
However, the downside to editing videos directly from TikTok is that the platform inserts a watermark in all of them. This isn't a problem if you only upload videos to the platform, but if you want to reuse your content on other platforms, the watermark can make your videos less aesthetically appealing and your target audience will get the impression that what you are sharing is not original content.
By removing the watermark from your TikTok videos, you can comfortably repurpose your content without sacrificing its aesthetic value or risking your audience being distracted by it.
Finally, if you reuse TikTok content on Instagram, your Instagram account will be penalized for using the TikTok logo, which will detract from its visibility. By deleting the watermark, Instagram will not be able to detect that your content is downloaded and its algorithm would continue to display your posts normally (but this is not guaranteed).
Tools to Download TikToks Without Watermarks
Using external tools is the only way to remove the watermark from videos posted on TikTok. Just simply linking your Instagram account to your TikTok account will not solve the problem.
Below are five of the best tools that can help you download a TikTok video without a watermark.
CapCut
CapCut is the most used mobile app for editing vertical videos for TikTok. It has a wide variety of editing options and is very intuitive. You can create a video in 15 minutes. The application is completely free and is so famous that even TikTok is copying its features. One of its strengths is that it extracts the audio in text format to put captions in the video, and it does this in a matter of seconds.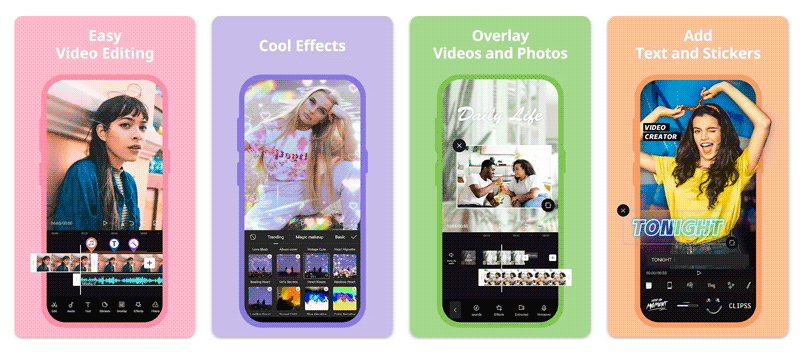 Snaptik
Snaptik is another app you can use. The only drawback is that the ads that appear in the mobile app can be a bit annoying, but at least the app is available for free!
Savett
Unlike others, Savett does not save or store any TikTok video that you have downloaded from its platform, but it works just like the other tools.
TikMate
TikMate also works very well and you can use it both in the app and in the browser.
If you don't want to use any of these external tools, it might be better to create videos on Instagram (as this social network also offers editing options), download them, and then upload them to TikTok. Since Instagram does not add watermarks to your content, you will always have your video available in its original state.