By Irene Riart, on 11 August 2021
Over the last decade, Instagram has grown from a simple photo-sharing service to one of the most popular social media platforms around. So much so, in fact, that many brands are now incorporating the site's various tools and functions into their inbound marketing strategies. Instagram has penetrated the business market to such an extent that, of the platform's one billion monthly users, roughly 90% follow at last one business page. This provides a huge opportunity to companies looking to expand their reach.
That said, let's take a look at some of the advantages of creating an Instagram business account. We will also share a guide with everything you need to know before you launch your brand on this platform, including best practices for creating a winning Instagram strategy, tips for growing and engaging your audience, and how to track, analyse and adjust your posts to get the most from your Instagram business profile.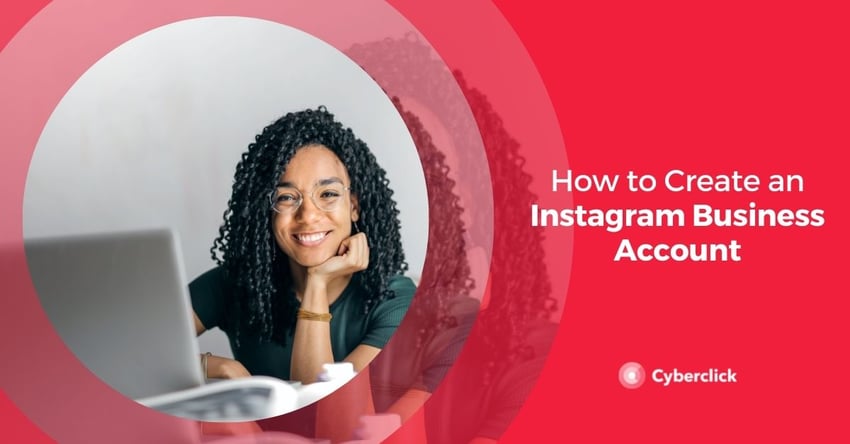 Advantages of an Instagram Business Account
There are a number of advantages to creating an Instagram business account. Aside from brand exposure and the convenience of scheduling posts, you also gain access to a variety of tools and functions that can give you valuable insights into your audience. This can help you tailor your posts so that you get the best possible ROI from your online campaigns.
If you have never had an Instagram profile before, you might be wondering if it is worth it, especially if you are already marketing on other social media sites.
Before we look at the steps for creating and optimizing your new profile, let's take a look at some of the unique benefits of launching an Instagram business account.
Access to Instagram Insights
Social media platforms are known to provide a wealth of valuable insights, and an Instagram business account is no exception. With your account, you will gain access to a comprehensive range of data relating to profile views, posts, reach, impressions, and website clicks. You also get a full breakdown of the demographics of your audience, including gender, ages, locations by cities and countries, and when they are most active.
All this will give you a clear overview of how your posts are performing and what your audience expects so that you can make the necessary adjustments to increase your following.
It Helps You Stand Out as a Professional
This is especially relevant if you have only just launched your business. Whether you are selling products or services, an Instagram business account is a great first step to building your brand and making it look professional.
Unlike personal Instagram profiles, which only offer the option to include a short description and URL on your profile, with a business account you can assign your page to a business category (like "Retailer" or "Consultant"). This makes it easier for potential customers to find you. And once they have found you, they can use the handy Contact button (exclusive to business accounts) to contact you directly via phone or email - a very effective call to action.
Access to Instagram Advertising
The third main advantage to creating an Instagram business account is that it provides you with access to Instagram's advertising features. You can use these features to spread awareness of your brand, plan campaigns to drive traffic to your website and build your following.
How to Create an Instagram Business Account
Ok, we've seen some of the (many) benefits of creating a business profile. Now let's get to the crux of the matter: how to create and get the most from your Instagram business account.
Step 1: Register for a Business Account
The first step is to register for a personal Instagram account (if you don't already have one). You can then switch to a business account once you're set up.
To register for an Instagram personal account:
Download the Instagram app for iOS, Android or Windows.

Open the app and tap Sign up.

Enter your email address.

Choose your username and password and fill in your profile info.

Tap Next.
Then switch to an Instagram business account.
Go to your profile and tap Menu in the upper right corner.

Tap Settings (for some accounts, the Switch to Professional Account option will be listed directly under Settings).

Tap Account then Switch to Professional Account, then tap Continue.

Select a Category for your business and tap Done.

Tap OK to confirm.

Tap Business.

Tap Next.

Add Contact details and tap Next. Or tap Don't use my contact info to skip this step.

Tap X on the top right corner to return to your profile.
And that's it! Simple, right?
Step 2: Create a Strategy
Once your Instagram business account is all set up, you will need to create a winning strategy to make sure you get the most from your posts and ads.
Consider the following:
Define your target audience: the first step in building a following is understanding your audience. What is your target demographic? Do they use Instagram? What types of content does your customer base tend to interact and engage with the most?

Set goals and objectives: what do you hope to achieve? Are you hoping to grow your following, increase conversions or raise brand awareness? Apply the SMART framework to make sure your goals are Specific, Measurable, Attainable, Relevant, and Timely.

Monitor performance metrics: monitor your performance regularly, and make sure you're tracking the right metrics.

Use a content calendar: this helps you post regularly and consistently and gives you time to plan and be creative. Make sure you include notable dates and events in your calendar.
Step 3: Optimize Your Profile for Business
We've shown you how to set up your Instagram business profile, but there are a few extra tips that can help you optimize your page for business.
Write a great bio: you have 150 characters to sell yourself, so make it count. This is your chance to hook visitors to your page, so make sure your bio explains exactly who you are, what you do, and what you stand for. Ultimately, use this space to tell them why they should follow you.
Use emojis: they are a great way to convey emotions without using up too many of those valuable character counts. They also add a bit of personality to your page and can help attract attention. Don't go overboard though.
Find the right profile picture: most brands tend to use their logo. Whatever you opt for, make sure your profile picture is consistent across all your social media channels.
Add all your contact info: make sure you include as much contact information as possible, including email address, phone number, and physical address if you have a store or outlet.
Step 4: Create Quality Original Content
Perhaps the most vital aspect of posting on an Instagram business account is creating quality, original content. Instagram is all about visuals, so it's important for your brand to have an eye-catching visual identity. Create a theme, color palette, and look and apply it to all your posts so that your audience instantly recognizes your posts and identifies them with your brand. Look at other brands for inspiration if you're not sure how to go about this.
Above all, make sure you use high-quality visuals and use compelling captions and inclusive language to give your posts meaning. This will help you develop a clear voice that your audience can connect with.
Step 5: Grow and Engage Your Audience
The next step is to increase your following and encourage your audience to engage with your brand.
The best way to do this is to post regularly and interact with your followers as much as possible. When users send you comments or mention your brand, respond to them quickly so that they feel motivated to continue the interaction. Make sure you are using the right hashtags so that people can find you. You might even consider creating your own branded hashtag.
Another great tip is making sure you promote your Instagram business account on any other social media pages you might have. You should also include links to your page on all emails and marketing materials. This will help direct new traffic to your page and hopefully grow your audience.
You could also consider collaborating with an Instagram influencer to help you gain access to an engaged and loyal Instagram following.
Step 6: Track, Analyze, and Adjust
Finally, once everything is running smoothly and you are posting regularly, you will need to track, analyze, and adjust your posts to make sure they are performing as well as possible. You can do this using Instagram's built-in analytics tool.
Instagram analytics can help you target the right audience, improve your content strategy, and reach new audiences. You can also use external tools, such as Hootsuite, to automate your reporting and measure your success against other platforms. This will help you learn what works best so that you can adjust your marketing strategies and build a solid and engaging brand.