By Laia Cardona, on 23 October 2023
Where would we be without free marketing tools and techniques? They make marketing more accessible, help you organize your online presence, and generally make your life a lot easier by saving you time, money, and resources.
Today, let's talk about Instagram advertising and the tools that can help make launching campaigns easier.
At the time of writing, all of the following tools had a free option or free trial.
15 Free Marketing Tools for Instagram
Are you trying to grow your followers on Instagram? If so, this free tool for Instagram has everything you need. You can use its desktop version or the app for iOS or Android.
With Crowdfire, you can easily manage your followers and who you follow with these options.
Automatically unfollow users who don't follow you.

Copy followers from a different account.

See a list of your "fans" (users who you don't follow but they follow you).

View new followers and people who unfollowed you.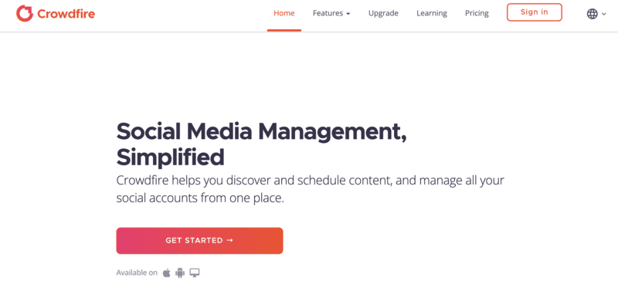 This tool is a WordPress plugin that lets you connect your Instagram feed to your website. It is very user-friendly and doesn't take long to set up. Once you configure everything just the way you want it, you'll be able to display content from Instagram exactly how and where you want on your site, blog, etc.
This free Instagram advertising tool lets you program posts for future dates. When the time comes, you will receive a notification asking for your approval to publish. It also allows you to search for and publish content from the internet and add several team members. It is the closest you can get to automating your Instagram account.
Bazaarvoice is a software company that provides a variety of marketing and analytics solutions for businesses, including product reviews, ratings, and recommendations.
The company's platform enables businesses to collect and display customer reviews, ratings and other user-generated content on their website, social media and other platforms. This allows businesses to enhance the customer's shopping experience by giving them access to valuable feedback and opinions from other customers, which can inform purchasing decisions.
Buffer is a tool that lets you plan and schedule content for your Instagram account. It's especially useful for ecommerce accounts because it allows you to connect your 'link in bio' to numerous URLs that can take people to shopping pages. Additionally, Buffer lets you try different variations of posts, republish your most popular content and has a hashtag Manager that will help you get more views for your posts.
Leetags is an app that helps you find trending hashtags for your Instagram posts, which will give them a higher chance of being seen. In the app, you can type in a category or keyword related to your post, and then Leetags will generate a list of trending hashtags that are related to it. They'll show you the number of posts each hashtag was featured in and its relevance.
Both Facebook and Instagram advertising use the same interface to manage their ads: Audience Insights. So if you want to start advertising on Instagram, you should learn how to use this tool. Make the most of all of its advanced segmentation features to direct your content to the audience you want to reach! Once you've set up your ads, you can also use this tool to track them to see how well they are performing.
This free marketing tool for Instagram is not only extremely useful, but also brilliantly designed. With IconoSquare you can view all kinds of statistics regarding your account such as the total number of likes, the photos with most likes, your average number of likes, the total number of comments per photo, how much your number of followers has grown, etc. It helps that all this is shown in attractive graphs!
Set your inner designer free! Canva is an online design app that lets you create all kinds of images without any prior experience or knowledge. For Instagrammers, Canva has special effects, icons, frames, filters, stickers, and more, so you can create the best images as easily as possible.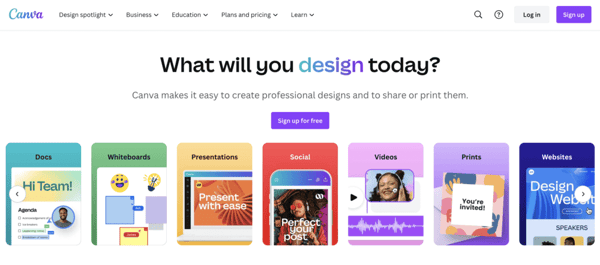 If you brand has a dazzling Instagram account, show it off! This tool is a free Instagram widget, designed to insert Instagram images and videos as a photo gallery on webpages and blogs. It only takes minimal configuration to be ready to install, but if you have any problems you can always check out the tutorial that you can find on their home page.
This is a photo-editing platform full of features and options to share your photos. With PicFrame, you can choose from 73 different frames, add text and special effects, choose colors, and much more. This tools is compatible with Android and iOS and everything is in HD. It is one of the best solutions to getting that extra-professional look for your images.
This tool allows you to see when your audience is on Instagram, which of your posts are the most viewed, and how different posts compare. For instance, if you are promoting something, you can see how well your promoted post is doing compared to the original. This way you can see if your adds are worth the financial investment.
Instagram insights are free for business accounts but can only be used within the app and not on Instagram's desktop option.
ChatGPT can help you with your Instagram ads by providing you with ideas and suggestions for ad content, targeting, and messaging. For example, ChatGPT can help you:
Generate ad headlines and body copy that will grab attention and persuade users to take action.
Research and recommend keywords and hashtags to target specific audiences.
Create ad concepts and layouts that are visually appealing and align with your brand.
Help you understand the analytics and metrics of your campaigns, and provide suggestions for optimization.
Create a clear and effective call-to-action to encourage users to take the desired action.
Generate captions and hashtags to accompany your ads.
Keep in mind that ChatGPT is a language model and not a tool that can perform all this actions, but can give you suggestions, ideas and help you to brainstorm with the information you give it.
14. Adobe Creative Cloud Express (Adobe Spark)
Adobe Spark is a collection of web and mobile applications developed by Adobe Systems that allows users to create and share visual content such as graphics, web pages, and videos. It includes three main apps: Spark Page, Spark Post, and Spark Video.
Spark Page allows users to create web pages,
Spark Post lets users create graphics and social media posts,
and Spark Video allows users to create short videos.
All three apps are designed to be user-friendly and easy to use, even for those with little or no design experience.
This tool provides a wide range of templates, themes, and design elements that users can use to create professional-looking content quickly. It also allows the user to share their work and collaborate with others.
SocialPilot has a comprehensive list of features and while it isn't entirely free, it is affordable for any marketer. One of its biggest perks is that it is integrated with Canva and gives you the ability to research popular topics and themes for posts. Additionally, you can connect multiple social media profiles and manage them in a central place. It also comes equipped with the ability to schedule posts ahead of time so that you can free up your team's time.
Harnessing Analytics for Instagram Success
Understanding the metrics and insights provided by Instagram will give your marketing strategy a boost. Beyond using free tools for content creation and scheduling, leveraging analytics is crucial. Reviewing information about your audience demographics, post reach, and engagement metrics combined with the power of third-party tools will give you a deeper understanding of trends, audience behaviors, and your content's performance. This information not only guides your content creation process but also your advertising and marketing efforts. Determine the best times to post, identify your top-performing content, and refine your strategies to resonate better with your audience. All this will help you launch successful Instagram marketing campaigns.